Creating an Effective Working Relationship with an IT Company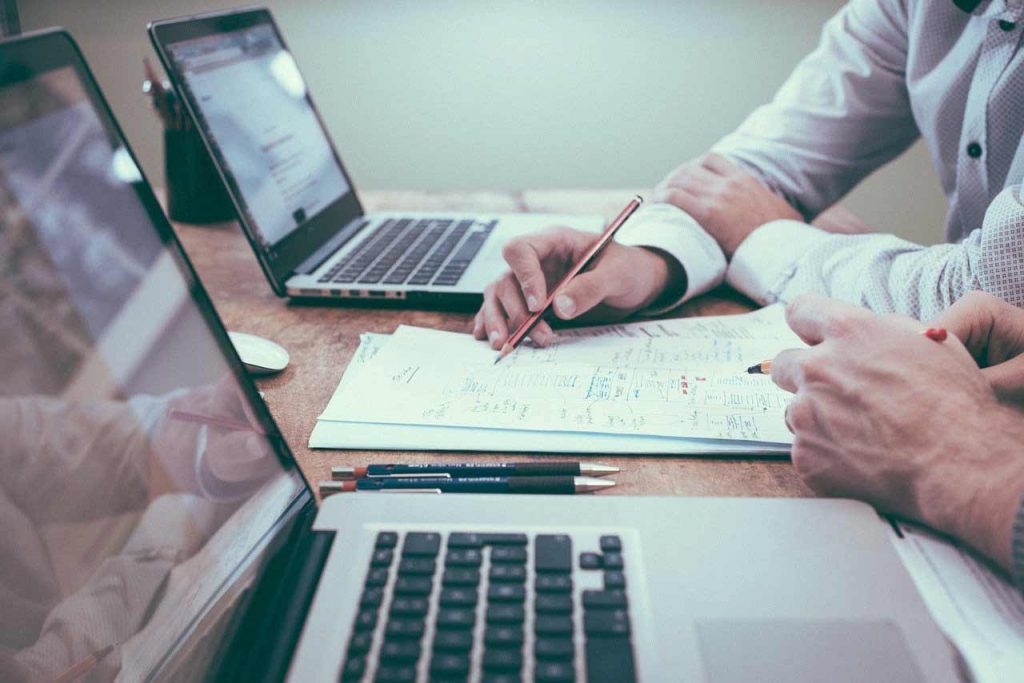 Across the globe, businesses have been enormously impacted by Covid-19 and the lockdowns that have been implemented in an effort to stop its spread.
For many companies, the knock-on effect has meant redundancies, downsizing, relocated, trading exclusively online – and many other downscaling options designed to prevent closure.
One of the biggest areas hit by this downsizing has been IT. With an increasing number of exceptional managed IT service providers offering outsourced IT management at a fraction of the cost of keeping an in-house IT team, it's been a 'no-brainer' move for companies forced to make difficult staffing decisions.
The thing is, not all managed IT providers are equal – certainly not when it comes to how your two businesses will rub along together.
With this in mind, we've put together a series of tips that will help you find a provider that suits your needs – and establish a working relationship that will last.
Work with a team that understands who you are
Even if you're running with a tried and tested product, service, and business model, there are plenty of things that make your business unique. With this in mind, it's a good idea to find an IT company that suits your business.
There are plenty of general IT management companies out there – but unless they can demonstrate some working knowledge of your industry – or at least working with businesses that are the same size or at the same level of development as you, you might be better suited to finding one that is.
Your industry and company will face unique challenges when you're growing your IT requirements. From integrations with websites and applications – to unique staffing arrangements – you need to know that an IT provider can consider all of these things and create solutions that work for you.
Perhaps the best way to gauge if this is going to be the case with a provider you're looking at using is to look for client testimonials. Don't be afraid to ask if you can reach out to these clients personally – talking to them about their business needs and how the provider helped them find solutions. Ultimately, you're going to be putting your business in the hands of an external contractor – so you need to know they're exactly right for you.
Find a business that speaks your language
Business IT networking has its own language – and if you're not careful, you can find yourself working with an IT company that's not very good at translating what they're doing into to 'real' business talk.
If you and your team have a fairly deep understanding of the kind of technology that keeps a business network functioning, then that might be okay – but most of the time, management teams that work with managed service providers need the 'what does it mean to us' version of the IT story.
Talk to a managed service provider about communication. You should be able to get a feel from the outset as to whether they speak your language – but if they don't, don't be afraid to keep looking. Ultimately, IT is going to a massive part of your productivity and growth – so you need to be 100% confident that you and your provider are on the same page.
Work with a team that meets your requirement
For many businesses, it necessary to blend a combination of in-house IT provision with some outsourcing.
This can present unique challenges – from differing opinions on how to approach IT problems – to simple clashes of personality. Either way, it's useful to make sure that any potential provider (and your team) can agree on a way of working that doesn't see toes stepped on or work doubled-up.
For instance, you might find that a managed service provider is happy to tackle the big infrastructure changes you need – while your in-house team can look after the management of your systems. Then again, there might be a better way of deciding whether network changes are managed in-house or outsourced.
Whatever suits you, you should make sure it's agreed upon (and agreeable) for both parties. Any hesitance or inefficient working at this stage has the ability to cause problems further down the line – so iron out the creases early, so you don't run into problems later.
Make sure your relationship is mapped out with an SLA
Every managed service provider will work with an SLA – or Service Level Agreement.
This is a document that effectively maps out exactly what your provider will offer – and can actually build in a host of specifics (not least our previously discussed agreements about how teams will work together).
A detailed look at the service level agreement before you sign on the dotted line is absolutely essential to make sure you're setting in stone a solid working agreement that will meet the needs of both parties. This is the time to dig deep into the wording and definitions of your agreement and make sure that what you're expected is explained precisely.
For instance, how much 'uptime' has your provider committed to offer? In real terms, does this meet the needs of your business?
How are additional services charged?
Who is responsible if something goes wrong and your systems are down?
Does your provider have the kind of insurance that will protect you against losses if they make an error?
What would happen if they change the structure of their business?
The questions are potentially endless – so pick the ones that speak to you most loudly and make sure answers to them are on paper. Don't forget, until you're a paying customer – you're still very much in the 'sales' phase of this company's process – and there are less-than-credible businesses out there that could promise the Earth sitting around a table in a sales setting – but fail to actually commit to delivery when it comes to contracts.
IT has the power to make or break your business – so it's crucial to make sure that every eventuality is spelled out and consider.