10 Professional and Precise Backup and Data Recovery Software for Windows 10 in 2021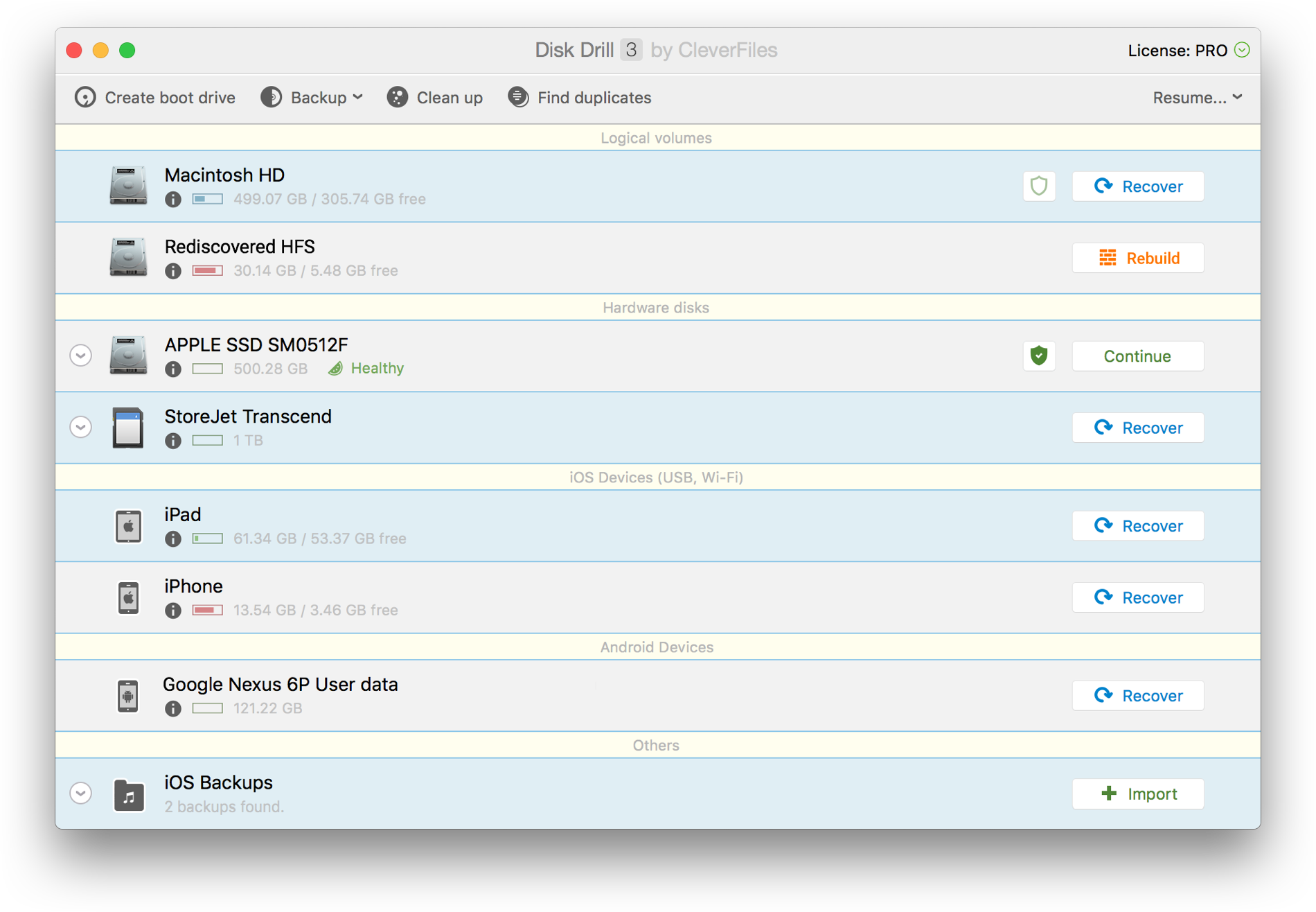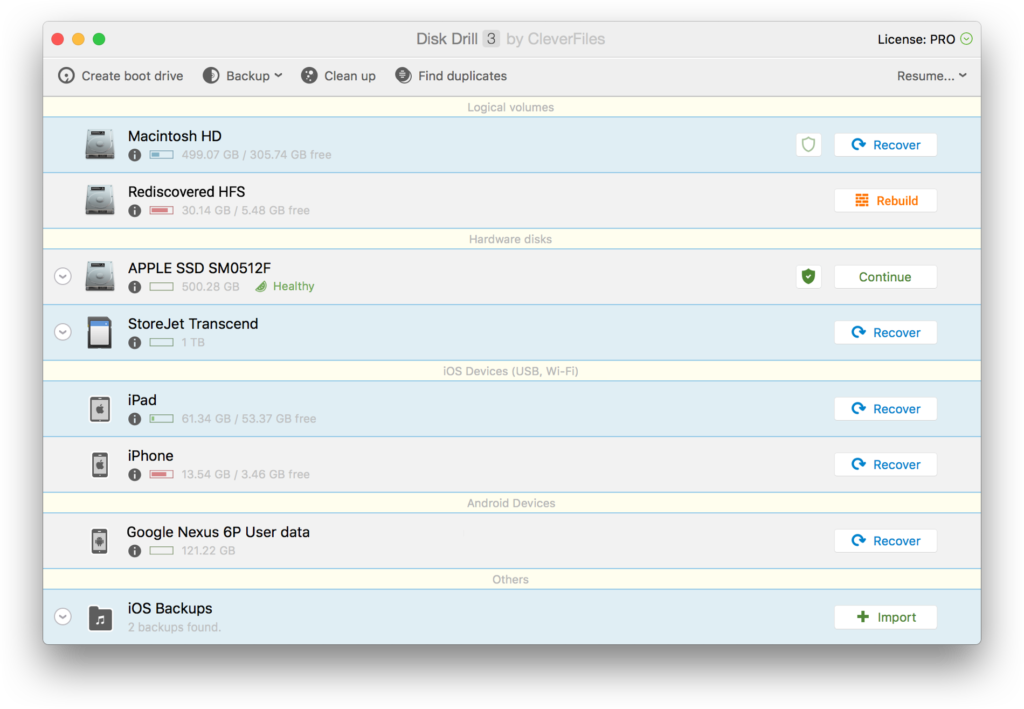 Data loss can be an inevitable instance when you are dealing with computers and servers. It can vary from unwanted deletion of files, crashing of software, or hardware failure. Whatever the circumstances are, data loss can be alarming. Whether it is finance details or client details, loss of data can be tragic. However, there are options available in the market to retrieve your data back. You have to make use of backup and recovery software.
If you own a Windows 10 computer, then you might be looking for a compatible data backup and recovery option. To select the right data recovery software, you have to look at the popularity, pricing, features, user reviews, and flexibility of the software. As suggested by Smart Data Recovery experts, we have listed the following data recovery options for Windows 10. Let's check them out and find a suitable one for you.
1. Disk Drill
Previously known as Pandora Data Recovery, Disk Drill is one of the best and professional data recovery services available. The features of Disk Drill have impressed the Information Technology industry, and the modern user interface has made it possible to use it without any complications.
Developed by none other than CleverFiles, Disk Drill is one of the trusted data recovery software. You can avail scanning and recovery of files from internal and external drives, SD cards, and USB flash drives.
Additionally, if you're up to recovering files of size 500MB, then Disk Drill offers you a free data recovery Dubai service. If you want to explore more advanced functions and more storage, then you have to sign up for a paid subscription. It fully supports all file systems of Windows 10 and hundreds of file formats. However, this software doesn't come with phone customer support.
2. Recuva
This freeware is more than perfect for supporting tonnes of file formats for data backup and recovery. In addition, this lightweight data recovery software is everyone's favourite due to its vast operative capability.
If you're concerned about extracting deleted files from hard drives, memory cards, or external storage devices, then you can definitely rely upon Recuva, developed by Piriform. Additionally, you would like an easy user interface for optimum functionality.
Now, you can recover images, audio, or any multimedia files along with documents with Recuva. Another benefit of having Recuva is that you can use this tool to recover data from formatted devices or damaged partitions. The deep scan technology from Recuva keeps us awe-struck.
Moreover, the innovative feature to safely delete your files from your Windows 10 PC makes any other recovery software fail to retrieve it again. However, you might notice latency in the recovery of files while using the free version of Recuva compared to paid solutions.
3. EaseUS Data Recovery
If you're looking for more integration with your Windows File Explorer, then you should have a look at EaseUS Data Recovery. In addition, recovering data is not a heavy-duty task when you have trusted EaseUS Data Recovery Wizard. It requires only a three-step procedure to scan and recover your lost or corrupt data from your PC or logged devices.
Moreover, you can recover up to 500 MB of data with the free version of this data recovery software. The software can scan and recover data from USB flash drives, external and internal drives, microSD cards, and different types of partitions. For FAT file systems, the software works great. If it's just a casual data loss incident, then you can definitely rely upon EaseUS Data Recovery Wizard.
4. Puran File Recovery
Users might be looking for a Windows 10 Home specialised data recovery software. And, your search should end here with Puran File Recovery. Keep in mind that this particular software won't work for Windows 10 Commercial or Business edition. On the other hand, the developer of the software hasn't updated the data recovery piece after 2016. However, Puran File Recovery can effectively recover file systems such as FAT32/16/12.
The file recovery software comes with efficient full scan and deep scan features. The application is very easy to use, and it lets you see the usability of the to-be-recovered files before recovering them.
5. PhotoRec
Are you searching for a data recovery software for Windows 10 that is sufficient for recovering photos from damaged or corrupt devices? Then, you should try PhotoRec at least once. Besides running on Windows 10, PhotoRec is compatible with any operating system. Additionally, it can recover more file formats than just photos or any visual content.
PhotoRec holds responsibility for recovering more than 300 file formats. And, that's too, without paying a single penny. The software takes care of the additional safety while recovering data back from damaged partitions. The only hiccup with PhotoRec is that it will restore all files automatically without letting users choose the files they want to recover.
6. Stellar Data Recovery
The issue with data recovery Dubai software is that not every software can serve with technical advancements, especially for professionals. The credit goes to Stellar Data Recovery software, that now you can bid goodbye to all woes of data loss. According to Smart Data Recovery data professionals, Stellar has been in the industry for twenty years, and it can be an unskippable solution for Windows 10 data recovery.
All the common files can be restored by Stellar Data Recovery. Apart from all the known devices for data recovery, you can plug drone and action cameras for direct data recovery. Additionally, the simple user interface makes sure that you can easily work on Stellar Data Recovery. In addition, the software can create a sector for unfailing data recovery. But, you will require a paid subscription for effective and reliable data recovery.
7. MiniTool Power Data Recovery
Partition recovery might not be a piece of cake for every data recovery software. That's why you should look for specialised software if you want to focus on partition data recovery. And, we find MiniTool Data Recovery very useful in this context. You have to perform a three-step process to utilise this tool.
Additionally, MiniTool Power Data Recovery can restore data on internal, external drives, and USB drives including microSD cards. You can find recovered files arranged by extension type, and it makes finding files easier. However, the performance of MiniTool Power Data Recovery is speedy, and you can scan damaged CDs and DVDs with it. Yet, the weak preview functionality might not impress everyone. The trial version looks lucrative as you can restore up to 1GB of data.
8. Undelete 360
Free data recovery software might limit other recovery features. But, Undelete 360 comes with awesome data recovery features and support for Windows 10 users. The user interface might look a bit older as it resembles the old Microsoft Office 2010 version. However, it doesn't restrict its data recovery capabilities.
When it comes to the type of files, then Undelete 360 recovers most of the common file types. You can visualise scan results in both folder and file views. And, you can preview those files before actually restoring them. However, the software isn't anymore supported by its developers.
9. DM Disk Editor
Well, this is data recovery software, too. Be it any kind of storage media or any kind of storage type, DM Disk Editor and Data Recovery software can efficiently recover your lost and deleted files. If it's been more than a while since you have lost data, or it's a complex case of data loss, then you can rely on the DM Disk Editor. Apart from data recovery, this tool is a perfect match for partition managing and constructing RAID servers.
The software comes with an automated search feature. However, there are several complications with the software. First, you can avail free data recovery service. Meanwhile, users might find it difficult to search for features on the user interface.
10. TestDisk Data Recovery
If you require a partition recovery, then you can blindly trust TestDisk Data Recovery. This freeware supports Windows 10, as well as other popular operating systems. You can grab the bootable version of TestDisk Data Recovery. It runs a command-line environment to recover files on Windows 10.
If you're dealing with moderate data loss, then you can try TestDisk Data Recovery. The software can lead to creating damage to the partition if users utilise it without any technical supervision.
Conclusion…..
Check out if the software is compatible with your device and operating system. All the above-mentioned data recovery software are made for Windows 10. Don't forget to examine the features and credibility before you make a permanent choice.
About Author