Best Sites to Watch Hindi Movies Online Free & Legally in 2020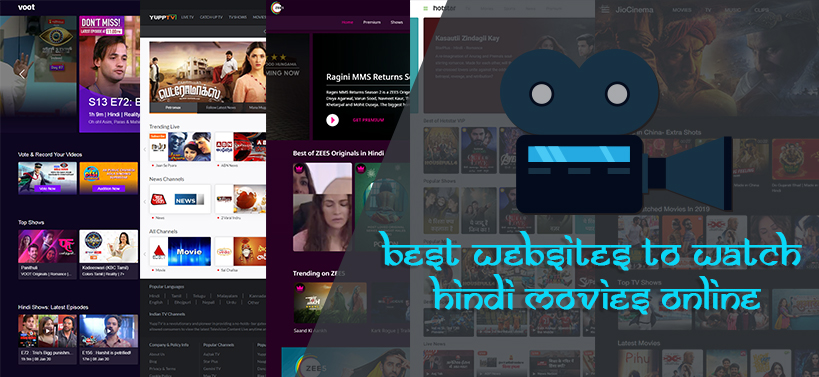 Bollywood has a world record for coming out with plenty of movies throughout a year. Thus, there are numerous varieties of movies available, that you can watch to clear from boredom. Now, since not every one of us can watch all the movies at the theaters, thus there is a need for a website to watch Hindi movies online.
Watch Hindi Movies Online: B

ollywood Movies Watch Online
Here, you will get a plethora of websites that will help you to find the best websites to watch Hindi movies online.
Hotstar
Hotstar is an online platform created by Star Networks to provide streaming services to people either via a website or an application for the computers, mobile and tablets respectively. With this platform, you can watch many types of Hindi movies free of cost.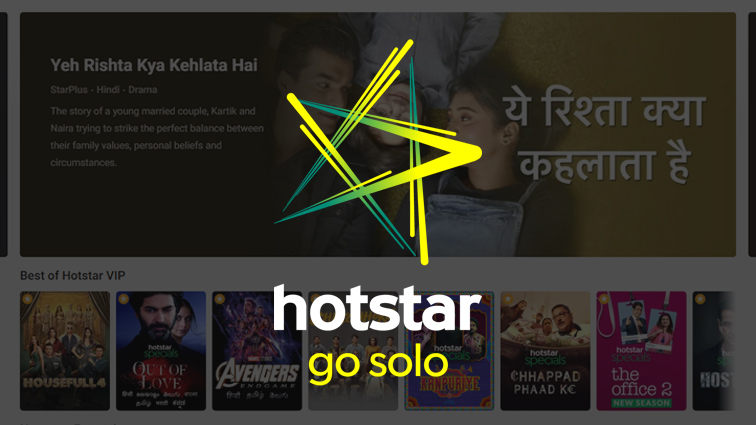 The benefit of this service is that you can access it to see free movies without having to sign in. However, every time you try to see a movie within the Hotstar, then advertisements will appear always.
In order to find free movies within this platform, all you need is to look for thumbnails that do not have the 'Premium' tag. The collection of movies present in this platform is really good with new releases as well. To watch the premium without any kind of ads, you will have to open a Hotstar Premium account.
Sony Liv
The Sony Liv is also a digital streaming platform that Sony Corporation owns. This service provides free, rental and premium movies for you to watch online. Sony Liv also offers a library of  TV channels, due to which you can watch anything that is currently on air.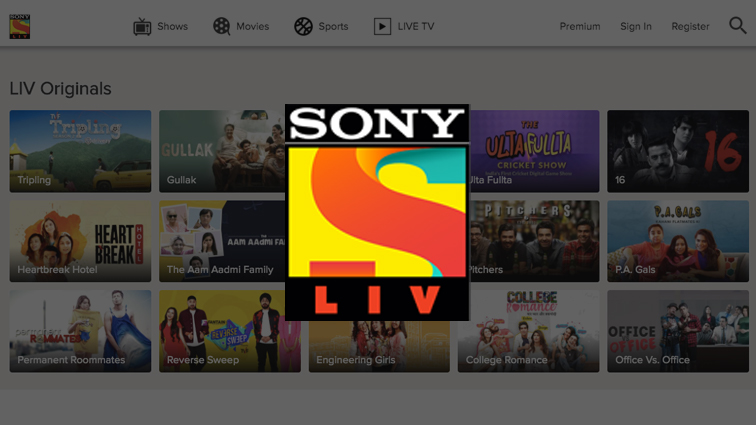 The user interface of this platform is so simple, thus you can distinguish between the free and paid contents easily. The best advantage that the Sony Liv provides is that you do not have to sign up to watch the free content within it. If you want to watch more good content that this platform has to offer then create a premium account and unlock everything.
Voot
To watch any Indian movies online Voot is one of the best online platforms. This is the website that has been developed by Viacom 18 Digital Ventures. This platform offers not only Hindi movies, but films from various other languages as well.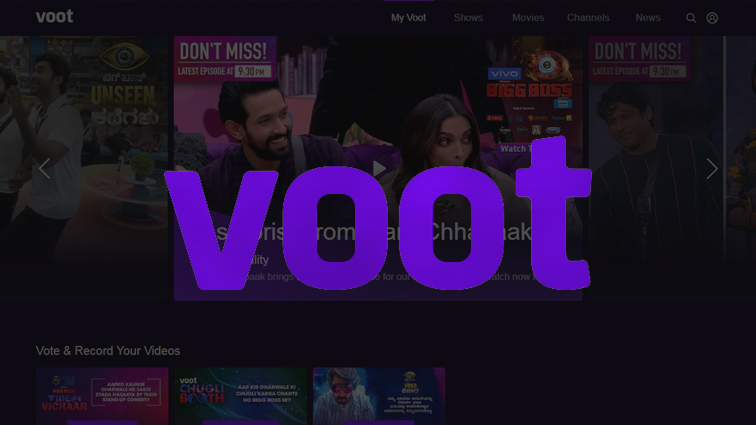 There is a huge collection of Hindi movies present in this platform both from the modern and classic era, thus you can binge-watch films. Other than movies you can also watch TV shows, short films and etc that can be watched on various devices like tablets, smartphones, Amazon Fire TV and computer. The biggest advantage of the Voot platform is that all the content available in it is free, but there will be advertisements. To watch any content within Voot, you need to create an account.
Zee5
Zee5 is the video streaming platform that offers a good collection of Hindi movies for free without having to create an account. To find free movies you will have to look at the thumbnails for any 'Premium' label.
This site offers both current and classic superhit Hindi movies. You can get movies in regional languages, within this platform other than Hindi. However, instead of movies, you can even see news, short films and Tv shows on this very platform.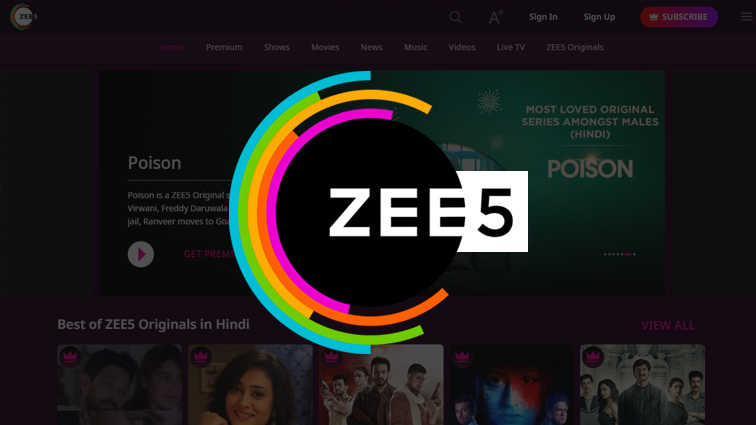 Due to a better streaming speed at low internet connectivity, this platform has become one of the popular among users. To unlock the full potential of the Zee5 website you can purchase a premium membership and take maximum advantage of this site.
Bigflix
Bigflix is the platform made available by Reliance BIG Entertainment that provides movie on-demand services. This platform allows you to stream and watch Hindi movies online. This site does not offer its services for free, however, it allows you to watch any movies or videos at no cost for the time period of one month.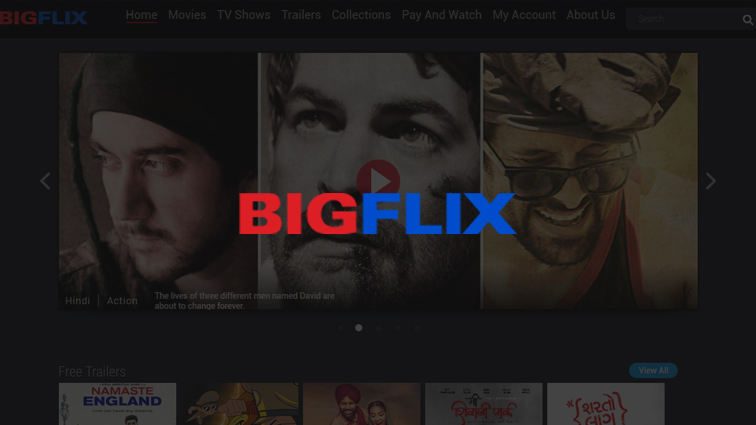 Once the Bigflix trial period of one month completes, then you can purchase either 'Pay per Movie' or the 'monthly subscription'. Here, you can get multiple movies from various regional languages that can be streamed on devices like computers, smartphones and etc.
Airtel Xstream
Xstream is a platform created by Airtel that provides streaming service to all the customers who have a prepaid and postpaid connection. The contents within this service are available for free to all the Airtel customers. Even the genre of movies is quite large, so you can choose anyone, that you like.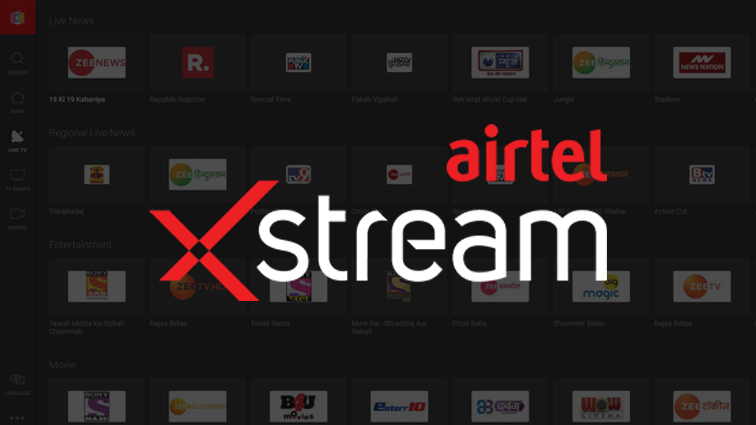 There is an Airtel Xstream application and a website for computers, smartphones, and tablets respectively. You can also get movies of various other regional languages other than Hindi, in this platform.
Jio Cinema
Jio Cinema is another video streaming service that is similar to the Xstream. This service has been developed by the 'Reliance Jio' that is specifically available for any Jio customers. The Jio Cinema is a platform that provides a huge variety of Hindi movies, along with TV shows and Live TV.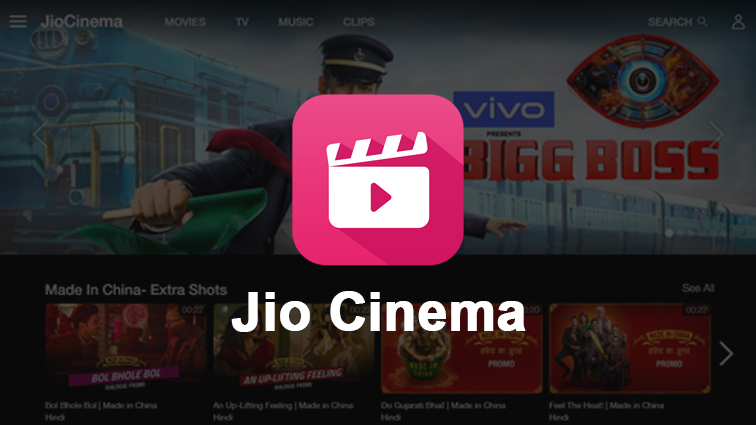 The contents that this service offer is free of charge, so you can watch anything at any time without any worrying about the bill.
YuppTV
YuppTV is a service that streams media online. This service offers more than 300 live TV channels in fifteen languages. Other than live TV, this platform also provides Hindi movies and various other content.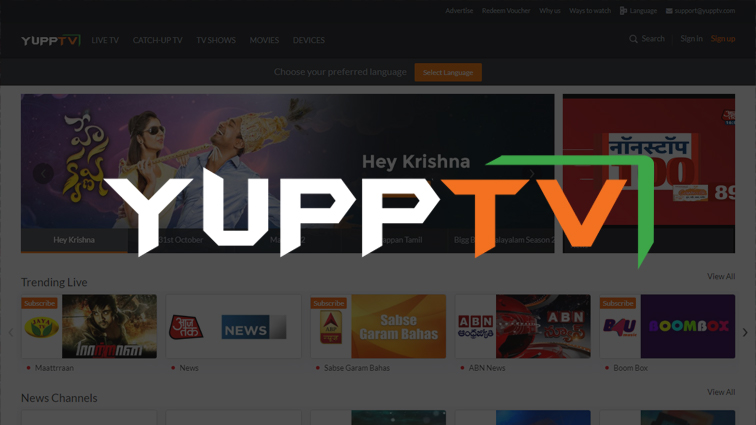 This service is one of the world's biggest platform that streams many kinds of media that, however, comes with a cost. There is support for different kinds of screens with this service like tablets, smartphones, computers and etc.
Hungama Movies
The last online streaming service in this list will be Hungama Movies. This service offers thirty-day free trials currently to the users, but this option is available only for the app version and not the website. When you avail of the 30-day trial in the app, next, in this time period you can access any Hindi movies present within this site for free.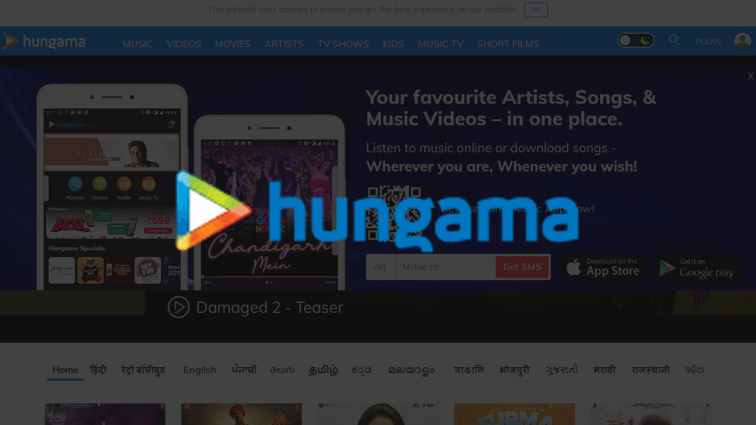 There is a huge collection of Hindi movies within this service that ranges from classics to modern which you can watch. Apart from movies, this site also has many songs that you can stream for HD quality. Even it has a dedicated section for short films.
In order to get uninterrupted services from the Hungama Movies, you can subscribe to it on a monthly basis and start to watch movies and listen to songs.