Boost Your Wifi Signal: Solve This Common Remote Work Problem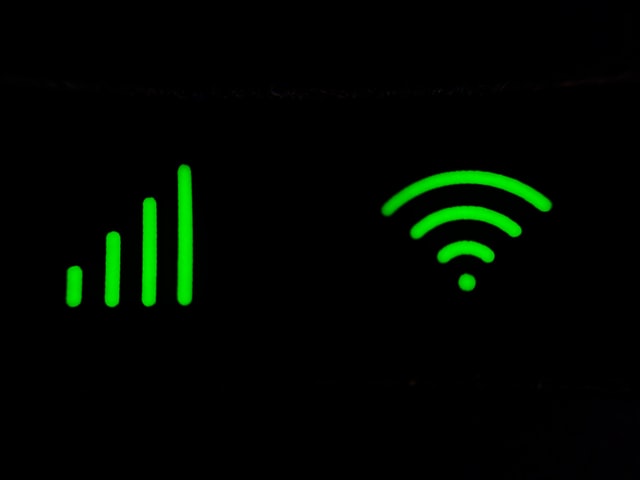 Many people who are currently working remotely learned the hard way that when it comes to wifi and internet issues, they're all alone now. There wouldn't be any tech support or IT department to boost your wifi signal while you just wait to get back to work. 
When you're at home, by the beach, on the field, or in a secluded place you call your "office" these days, you are your own tech support. So if you're facing any of the following wifi issues below, this mini-guide will teach you how to solve them. 
Is your computer and the programs on it working fine

?
If you feel like your wifi is super slow, check if the problem isn't with your router first. It might just be an issue with all the programs open simultaneously in the background that's dragging your speed down.
And while you're at it, check all possible smart appliances as well. Is your smart oven connected to the wi-fi? Can you turn off the wifi-enable electric kettle first? These things add up and eat bandwidth while you work. Make sure they're turned off before blaming your router. 
Is your router physically located in a good spot? 
Working remotely gave us so much freedom to move around wherever we feel like it and pick a spot for today's office space. While this isn't technically bad practice, many people might suffer from bad wi-fi connections simply because the router signals cannot reach their new office space. 
If this is the case, either move your router near you or relocate your laptop near the router. 
If you love your new spot and the router cannot be physically moved, it could help if you buy a wifi extender (this extends the wi-fi signals so dead zones will have better connections). Other more advanced types of wi-fi boosters exist, such as mesh networks or powerline networking kits, but they're more expensive and a lot more powerful to be used by just one person.  
Did you check the settings of your router?
For the longest time, I had no idea what configurations were needed to get a router to work smoothly. But did you know that you can tweak the band or channel of your router, which helps in decongesting a busy connection? 
If you change the channel/band, you'll be prioritizing your computer above all other devices and you get dibs on your wi-fi connection. 
Every router has documentation or instructions on how to edit the band. Each brand and model will have a slightly different way of handling this process. 
Have you checked your network configurations? 
If you're working remotely in a location with a lot of people (who share your wi-fi connection), this step is a MUST. When you check your network, you'll be able to see the following information: 
The number of devices connected to your network.

Aside from your kids, partner, household members, neighbors you've given your wi-fi password to, and your smart devices that are all connected to the wi-fi, being aware of this information gives you a clearer picture of why your wi-fi is slow. Is it because of the devices from your household? Is your family's wi-fi consumption too much for your existing internet plan? 

Network usage

. Which of the devices you've discovered eats up the biggest bandwidth? Is it your son's gaming console that you just bought for him? Is it your teenage daughter's computer? This information will help you determine if it's possible to reduce the bandwidth consumption of other people in your household or create a schedule to allocate the majority of wifi signals during your work time. 
Now that you've already checked network settings, it's time to change your Wi-Fi password as well. Not only will this prevent other people from connecting to your internet, but it's also a good habit to change passwords at least once every three months. 
Can you connect to the wired internet? 
If Wi-fi has been giving you troubles for the past few days, maybe it's time to get wired for a while or at least until the ISP tech support fixes your issue. Wired connections are still much faster and more reliable than wi-fi connections, so if it is possible to get your ethernet cables out and connect to the router directly, then try this solution. 
If you want faster upload and download speed, but none of the tips above worked, your next best bet is to diagnose your router and see if it needs upgrades. Maybe you'll need to switch your router to a model with newer technologies, or a more popular brand name like TP-Link and Netgear. If your hardware isn't the culprit, maybe it's time to talk to your internet service provider for an upgrade to your Wi-Fi plan.
About Author