How to Remove Fmovies Ads? [Updated Guide]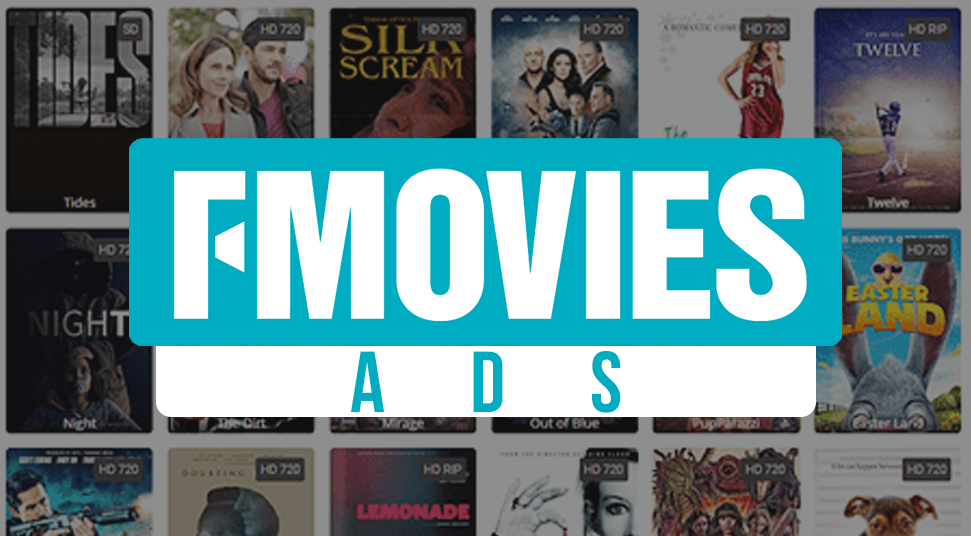 Fmovies is an adware-type of threat that appears in the form of push notifications, unwanted ads, and pop-ups. Fmovies is an adware software that can get you in trouble if you watch shows and movies in this app online. It promotes online piracy.
The word online piracy is very big at the same time scary for the public. As the world is getting digitalized, people are seen to lean on towards digital entertainment and that is how online piracy is increasing day by day. There is no security of your personal data if you stream online videos in Fmovies.
What is Fmovies?
Fmovies is basically a series of websites that permit visitors to stream movies of their choices and TV programs for free. Fmovies claims that users can enjoy and watch the contents without any interruptions or annoying ads. But this is not wholly true. It uses various rouge advertisement networks that allow various pop-up ads to appear. In short, Fmovies displays ads and redirects you to some untrustworthy websites. This particular adware show prompts for various new applications. You should not tap on them as they are not trustworthy.
Fmovies website contains malicious ads. If you tap on them, dubious or untrustworthy websites will get opened. For instance, if you click the search tab multiple times, you will end up opening untrustworthy websites. Some of those web pages are scam pages. If you click on them, you will be shown fake notifications that some virus has attacked your device which is not true.
How do Fmovies Works?
These kinds of websites are particularly used by scammers. They do such things to promote unwanted and untrustworthy websites. Some web pages may even be used for generating money. If you are wondering how then the answer is these websites encourage visitors to purchase suspicious software or to use the paid technical support services. And when you click on them you make them successful as you step into the trap. Everyone in this world likes to watch good shows online. When they watch movies or videos online from unauthorized sources, the chances of online piracy increase.
These sites will even ask you to allow notifications. If you allow them, you will be disturbed by various annoying ads and notifications. The websites that you will be redirected to, are untrustworthy. We are strongly against these websites. And also suggest you not to use it. Or, it will affect your web browsers (Google Chrome, Mozilla Firefox, Safari, Internet Explorer and so on).
How can you avoid Malware Infections like Fmovies?
You need to pay a little more attention while downloading and installing software and programs. Never download software and tools from untrustworthy websites. Using Peer to Peer networks can also be a reason that your device got affected by adware. So you must avoid using that.
When you are installing any program or software, never forget to check the Customs and Advanced section. Because Adwares hides under this section. 
Actually, developers know that users are always in a rush when they download and install any application or program. And they take advantage of just that.
You skip the steps that actually need to be read very carefully and as a result, Adwares make a place for itself in your device. Just in case, the infectious applications have badly affected your computer, you may try a scan with the help of the Spyhunter tool.
Also, if you are torrenting, use a VPN. It will protect you from harmful and fake copyright infringement notices. Download videos with standard formats. It will protect you from downloading infected codes.
Eliminating Fmovies Ads: Step by Step
You can remove this particular Adware threat in two ways. The Automatic Way and the Manual Way. The Automatic one is a very easy and simple process while the Manual one is a bit complicated and time-consuming task.
The Automatic Way to Remove Fmovies Ads
For the automatic way of Fmovies ads removal, we suggest you download and install the Spyhunter application for free. This tool is amazing for removing adware threats like F movies.
You just have to download the Spyhunter tool and install it. After that, perform a full scan of your device. This will automatically detect the virus threat and will remove them as well.
Manual Way to Remove Fmovies Ads
The manual method varies with the device you are using.
For Windows 7 Users
Locate the Windows logo on your keyboard and then tap on it.

This will open the main menu for you. From the list, select the Control Panel option.

After that, you have to click on the Programs option and then click on Uninstall a Program.
Now select the program name and click on Uninstall to remove it out from your desktop.
For Windows XP Users
Click on Start or simply tap the Windows logo on your keyboard. 

When a list of options appears, tap on Settings.

After that, you need to select the Control Panel.

This will show up the Add / Remove option. 

Tap on it and remove the suspicious entries from your system. 
For Windows 8 and 10 Users
The process is quite easy for Windows 8 and 10 users compared to the other Windows version users.
Look at your screen carefully. You will get to see the Quick Access Menu in the lower-left corner of your screen. Tap on it.

Next, choose the Control Panel option. This will open up another window.

Here, you need to select the Programs and Features option.
Select the program that you are trying to remove from your PC and when asked for confirmation, tap Yes.
For Mac OSX Users
On the lower-left corner of your screen, there is a Finder icon that looks like a smiley. Tap on it.

This will show you a list. Choose the Application option from it.

Now you have to choose that particular app that you wish to remove. Click on the name of that suspicious app and drag it to the Trash.

Right-click on the Trash symbol and choose the Empty Trash option.
After uninstalling the programs, run a scan with the help of an efficient anti-malware tool to check if the program has really got removed or not. 
Remove Infectious Add Ons from Internet Explorer
Hit the Gear symbol and then click on Manage Add Ons.

Look carefully if you can find any suspicious extensions there that you have recently installed.

If you find something like that, tap on it and remove them by tapping on the Remove option.
Remove Suspicious Extensions from Google Chrome
First, you need to click on Chrome's main menu that looks like three vertical dots. 

After that, highlight the More Tools option and click on it.

Select Extensions. This will show up all the recently added extensions in your browser.

Just select the entries and tap Remove.
Or you can click on the Settings option after Chrome's main menu appears. After that, you have to select the Advanced link. Scroll down and when you reach the bottom of your screen, select the 'Restore settings to the original defaults' option. Finally, confirm that you really want to reset Chrome's settings to default and your job is done!
Remove Malicious Plugins from Mozilla Firefox
Look at your screen carefully. You will see the Firefox menu option. Click on it.

When a list pops up, choose the Add Ons option.

This will open up a window. Here, click on Extension.

Now choose the suspicious plug-ins and remove them one by one.
Note: As you can see the automatic way of removing Fmovies ads is very simple and doesn't need much time. On the other hand, the manual method is pretty time consuming and technical as well. So it suggested that if you are not that tech-savvy, you should go for the automatic way.
Summary
Since people enjoy streaming videos, movies and other TV shows online, adware threats like Fmovies ads have increased. Adware-type unwanted applications trends to infiltrate your web browser through free software downloads. But you should always keep in mind that the websites that the developers of the particular software that you are trying to download recommend, is the safest source.
So never download anything from an unknown source. Because they are unauthorized and even untrustworthy. Also, while downloading applications, you must read all the terms and conditions carefully and should not skip any of the steps involved in the installation.
As you know it is very important for you to keep your computer safe from malware, we recommend you to use efficient and well-known anti-malware tools for cleaning up your device. For this, you may use- Spyhunter, Malwarebytes, Reimage, etc.
About Author