Technical Writing vs. Academic Writing: What's the Difference?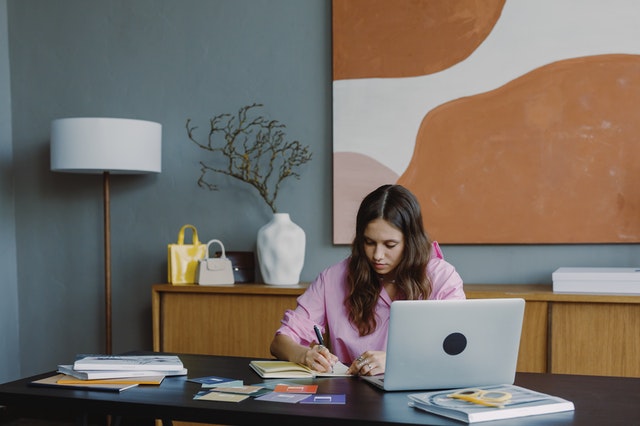 Technical writing and academic writing are different from each other, and a student needs to know what sets them apart. With technical writing, the content of this nature highlights lucid and detailed information regarding a particular service or product.
The things that a student should talk about should be straight to the point, factual, and nothing should be made up. The way that goals should be accomplished should take center stage when it comes to this content, and students should avoid giving their point of view on a specific matter.
When it comes to academic writing, this is content that has everything to do with proving theories or opinions in different ways while sticking to one subject Even though its main goal is to prove a point, most of the information that goes into it is based on academic research conducted by a student or an academic writing service with professional essay writers.
Major differences between technical writing and academic writing
1.     Different target audiences
People all across the world have different tastes in things like movies and music, it is all about preference. The same logic also applies when it comes to written content, where some people will enjoy reading academic pieces while some will prefer technical pieces.
This point above is very obvious and isn't surprising because they are different forms of writing and will cater to different audiences. Academic writing is more catered to people who are in school, but some pieces written can be used by working professionals in different fields.
Technical writing on the other hand is for people who use a particular product or service. In other words, this content is for people who hold positions like inspectors, management, investors, and more.
2.     Different career choices
The second notable difference between academic writing and technical writing is the career path that one takes. Just like the point above, preference also plays a very important role in the direction a student or a professional takes in terms of their career, depending on the content they like to read.
Academic writing services say if a student chooses technical writing as a career choice, they will be able to land jobs in the manufacturing, IT, and pharmaceutical industries just to name a few. Many companies across the globe are looking for amazing technical writers who can talk about their devices and technological methods.
Academic writing on the other hand requires a student to be very versatile because they need to write dissertations, essays, reports, proposals, research papers, and more. A career in this form of writing means a student has to produce content for the papers mentioned above.
3.     Different end goals
Both academic writing and technical writing try to accomplish something different according to online writing services. It would not make any sense to anyone if the two different writing styles achieved the same thing or had the same end goal.
For instance, academic writing is where a student tries to present certain viewpoints on a subject. The papers produced show the knowledge a student has as well as the results of research conducted.
Technical writing on the other hand illustrates how a service or product is used. It is very informative and these are documents that show manufacturer instructions and how tasks are performed. The only thing that a technical writer has in common with academic writing is they both have jargon.
Even though using jargon is perfectly acceptable, it is important for the people writing to use the correct ones at all times because using the wrong one can lead to their message being misinterpreted or lost in translation. If any new words are used in a particular piece that the writer might think the audience might not be aware of, they can define them in the footnotes.
4.     Different expressions of gathered information
Both academic writing and technical writing will have different ways to express the information that has been researched. The content produced will be completely different from each other, and students need to know the difference in approach.
When someone is writing a technical paper, they are not allowed to give their viewpoints, while in academic writing the case is different. Students can include their viewpoints and theories, allowing for more freedom of expression. They will not get penalized or deducted marks for this.
Technical writing is all about providing detailed information about a service or a product to readers. On top of that, academic writing will have certain information on a particular field of study, while technical writing is all about straightforward content that is backed up by facts.
When backing up the content with facts, the writer needs to make sure that the information is not stolen from other sources and presented differently. This is known as plagiarism and in the writing world, this is a serious offense that can make a writer lose their credibility and have a bad reputation, which is the last thing they need. Content produced has to be 100% original at all times to avoid getting into problems.
5.     Different sets of knowledge
The other area where academic writing and technical writing differ is when it comes to knowledge. According to many paper writing services, they say that people who are involved in academic writing have what is known as learner's knowledge.
People who focus on technical writing have what is known as expert knowledge because these are people with so many years of experience under their belt in a specific field. It is also worth pointing out that in academic writing, the knowledge of a sordid topic is smaller than the tutor who will be marking the paper.
Speaking of technical writing, professional writing services say the knowledge is larger than the person who will be reading it. Overall, the main goal of academic writing is to get the paper topic done, while technical writing is all about demonstrating that the writer knows the topic very well.
6.     Use of graphics
When college or university students are writing an academic paper, they can use numbers and charts to get their point across. In a technical paper, on the other hand, numbers, and charts are used to support the conclusion made.
Final thoughts
From the points above, it is clear to see that the writing style a student or paper writing service goes for depends on the target audience. Knowing the intended audience is the first thing a student must do before they begin writing any of the two types of writing styles. Once they know what their audience is, they can begin piecing the content together because using the wrong style for the wrong audience can lead to confusion and messages being lost in translation.
About Author