4 Ways to Jazz Up Your E-Commerce Site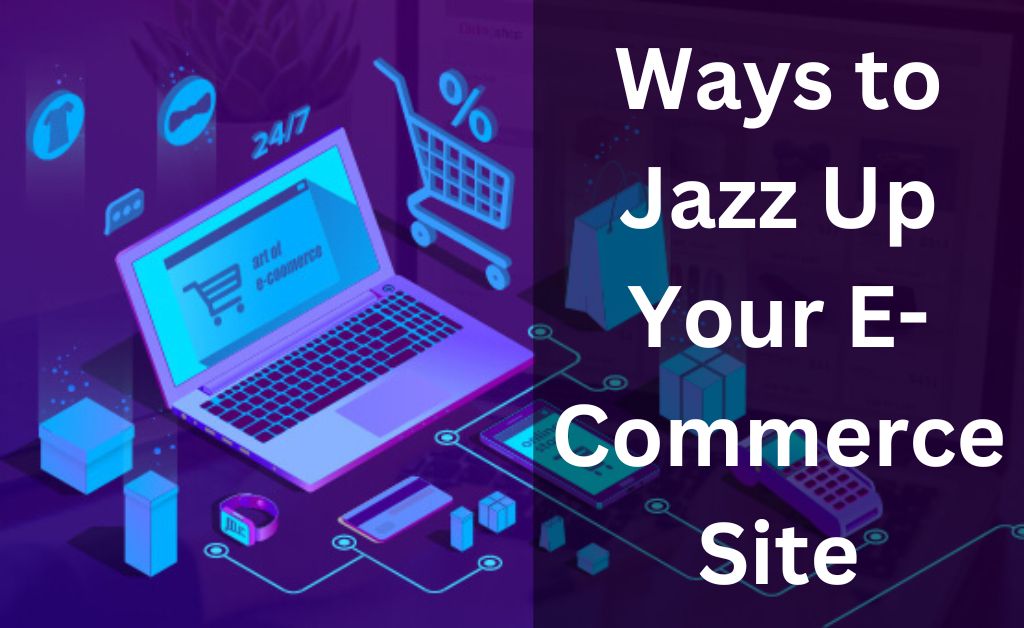 As an e-commerce business, your website is, obviously, pretty important. Not only does this online space need to be functional and user-friendly, but it also needs to look exceptional.
Your site is where your products will be on display and ultimately acts as a storefront where your customers will need to decide to either walk in or pass it by.
You can see why a focus on aesthetics is crucial here. That's why we've come up with a few tips to help you understand what it is you need to have your site looking spiffy. Keep reading to learn what they are.
An Eye-Catching Hero Image
First impressions matter. A pixelated stock image that vaguely relates to what your business is about is clearly not going to cut it here.
First of all, you need to pick an image that's relevant and gives your users a clear and unambiguous idea of what kind of store they've just "walked" into. You want to pick something striking and eye-catching, but not just for the sake of it! Choose an image that aligns not only with the products you have on offer, but with your overall brand messaging and image too. Click here to learn more about selecting the perfect hero image for your site.
High-Quality Product Pics
You know the saying; we eat with our eyes first? This can be applied to many different realms that don't necessarily need to involve juicy burgers.
Your audience is going to want to know what they product they're purchasing looks like, and so taking your product photography seriously is crucial. We highly recommend hiring a professional to snap and edit your product pictures – nobody needs to see your beautiful products snapped on your outdated iPhone. Have your products styled, shot, and edited professionally, and make sure that the photos you upload are high-res and showcase the items from all the right angles.
Use of Color Psychology
Often, colors speak louder than words. If you know what you're doing, you can use color to elicit particular emotions in your audience, and we all know that emotion drives action.
Your brand has a message and a purpose, and you need to make sure that you're using the right colors for the message you're trying to send on your site. Of course, it's also crucial that the colors on your website align with your brand image – as we'll discuss shortly – but you can also work strategically within your color palette to mind-trick consumers into wanting to spend.
Consistent Branding and Design
Your web design needs to be consistent in that it aligns with your overall brand image – and it also needs to look consistent on every page of the website.
Make sure your branding and marketing strategies are all firmly in place before you get your website set up, so you know what image, style, and overall message you're going for. Then, when setting up the site, make sure to use the same color palette across the entire site, the same fonts, and even the same tone of voice.
About Author