Buying Guide: All You Need to Know About Hublot Watches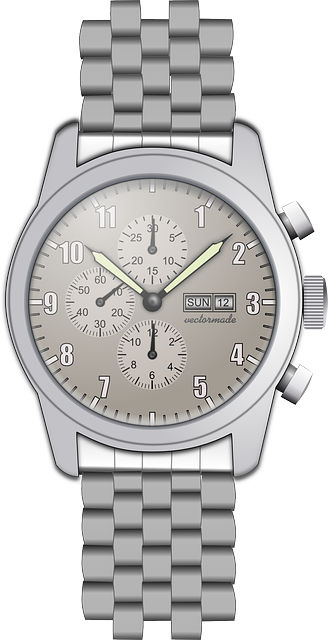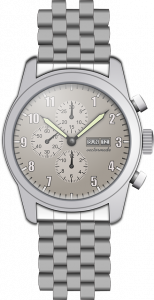 Have you been searching for a luxury watch that is among the sought out timepieces in the market? Are you leaning towards brands with high craftsmanship? By now, you might have plans on buying one for yourself.  You probably realized that the process of choosing is not as simple as you thought it was. With a highly competitive watch industry, it might be hard for you to pinpoint the brand that can provide you with the highest satisfaction. Thus, you spend most of your time contemplating what and when to buy. 
If you want to have a watch with extraordinary designs, you might want to consider the brand Hublot. It is a Swiss-making company that constantly defies conventional designs. Nowadays, this brand is one of the market leaders in the industry along with Rolex and Omega. Continue reading to understand its remarkable history and explore some of its collections.
A brief history of Hublot
Since its establishment, it has continuously earned popularity and recognition. It is due to its continuous provision of innovative and groundbreaking designs. Aside from that, it has launched several collections with success stories, such as Hublot Big Bang watches. These stories contributed to the brand's underlying admirable history.
Humble beginnings
Carlo Crocco is an Italian man who established Hublot in the 1980s. Among the reputable Swiss-making brands, Hublot is the youngest. The journey of the company started when he stopped working in an Italian watchmaking company owned by his uncle. He felt the need to leave because he had innovations in mind that he wanted to implement on his own. He spent nearly three years finding the strap that does not fade and crack. This is the kind of strap that ultimately provides both functionality and comfort.
The Launch of Hublot watches
After Carlo Crocco manufactured the first Hublot watches, he launched them at the Baselworld show. Despite their highly unique and fascinating designs, most watch enthusiasts did not immediately accept them. But due to its impressive advertising strategy, it attracted the attention of the members of the European royalty. Several Kings and Princes from various geographical locations chose to use the company's wristwatches.
Appointment of the company's new CEO
The sales of the company declined as the years passed by. It came to a point that Carlo Crocco admitted that he was a good designer but not a good businessman. In 2004, Jean-Claude Biver became one of Hublot's CEOs. Through the new partnership, they reclaimed the reputation of the company when it comes to innovation and creativity.
What makes Hublot Watches special?
What made Hublot attain its achievements and reach where it is now? Below are a few factors that make Hublot watches special in the watchmaking industry.
Competitive marketing strategy
Marketing strategies are crucial in businesses because it dictates the reach of the company's products. The popularity of the brand depends largely on the success of its advertising tactics. Think of it this way. If you show the public a boring video about your products, then it will not catch their attention. Therefore, they will most likely ignore what you offer. However, in the case of Hublot, it has a highly competitive marketing strategy. Every year, it joined forces with many celebrities. By doing this, those who admire these celebrities will patronize Hublot's watches. It increases the popularity and sales of the company. Some of the famous people it collaborated with are Shawn Carter and Ray Allen.
Exceptional customer service
If a company provides high-quality customer service, then it tells you so much of how it values those who support its products. It has a website that allows customers to connect with the manager of the chosen boutique. Through FaceTime or Skype, the buyer can communicate with the sales advisors. It is where he can virtually see and buy in real time the desired product. This experience aims to strengthen the connection between every customer and Hublot.
Unconventional design
Hublot as a company aims to constantly provide innovations by breaking the cycle of conforming to traditions. Unlike other brands, its design is highly differentiated from its competitors. From the inception of Hublot watches until now, it is still capable of producing one-of-a-kind designs. For instance, Hublot was the first watchmaking company that combined gold and rubber to manufacture their watches. It was also the first one to incorporate a natural rubber strap in its products. 
The shape of Hublot's watches came from the french definition of its name which is porthole. While their designs provide a high level of adaptability and durability. Besides that, they also boost the overall look of the wearer. 
Some of Hublot's notable collections
Big Bang
The notable collections started with the introduction of the Big Bang watch in 2006. It appeared sporty and stylish. The company used a ceramic bezel, woven carbon fiber dial, and a 44.5 mm stainless steel case to manufacture it. Throughout the years, the company presented improved versions of this watch.  It altered some of its colors and materials to meet the needs of the users.
King Power
Hublot King Power timepieces became available in 2009. It has the usual sporty look. The rubber strap and exquisite materials made this watch lightweight and comfortable to wear. The design of this model is very straightforward and can easily match your overall appearance. It has straight edges and sharp corners that show how meticulous to detail the company is.
Classic Fusion
Hublot first offered the classic fusion in 2010. This collection fused the modern aesthetic of the Big Bang with the simplicity of the Classic line. Its design is suitable for any type of dress code. So matching your clothing aesthetics and timepieces is no longer a problem. 
In a Nutshell
The brand Hublot has a good reputation in the market. It has also exhibited a fair share of brilliance as seen from its designs and materials. Its ability to forge meaningful relationships with its customers contributed to its success. You can never go wrong when you buy a watch from this brand because, without a doubt, it can exceed your expectations.
About Author