Are You An Introvert? Here's Why You'll Make A Great Programmer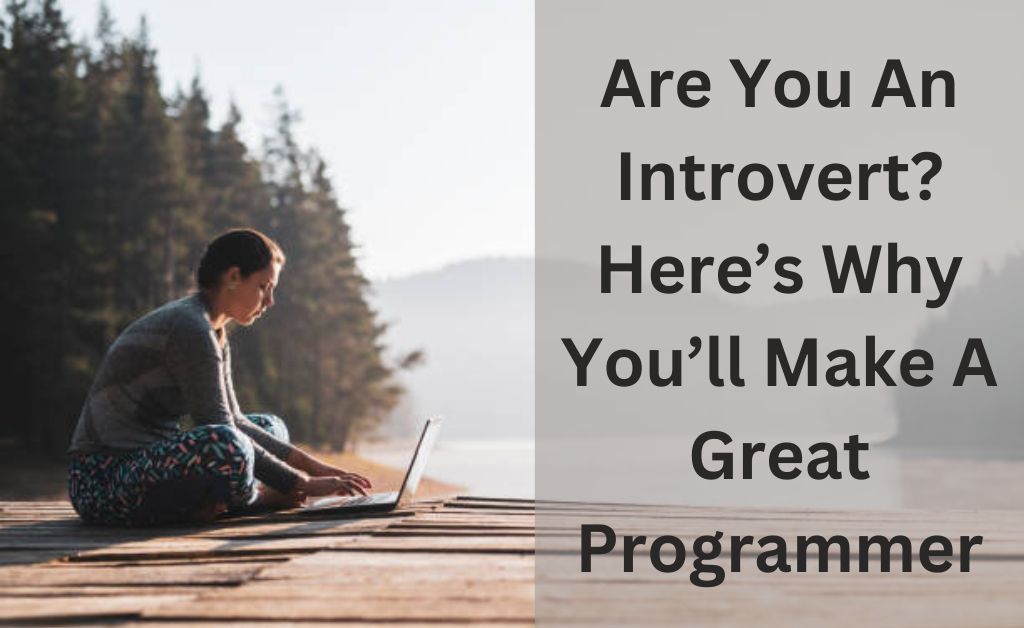 In today's digital age, programming has become an increasingly important skill, with a growing demand for software developers. Programming is a complex task requiring a specific set of skills and traits. It is a great idea to look into becoming a programmer when you have those skills since they are in high demand.
If you are an introvert, then you're in luck. It seems the traits an introverted personality has makes them well suited to be a programmer. If you have done a Myers-Briggs test and found that you have the rarest MBTI type, then you should see if programming is right for you. In this article, we will go over some of the reasons you would make a great programmer.
1 – Solitude works for them
Introverts are known for their preference for solitude, which means they are most comfortable in quiet environments where they can work independently without interruptions. In contrast, extroverts often thrive in social situations and may struggle to focus on complex tasks without social interaction.
In programming, concentrating for extended periods without becoming distracted is crucial. Being a programmer requires intense focus and attention to detail, which can be challenging to maintain in a noisy or busy environment. For introverts, the quiet, solitary programming environment can be ideal, allowing them to work without interruption for long periods.
This ability to work independently and to be self-motivated is highly valued in programming, where projects can require long hours of work and a high degree of concentration.
2 – Introspective
Introverts naturally tend to be more introspective, meaning they spend more time analyzing their thoughts, feelings, and behaviors. This introspection can make them better problem-solvers in programming, as they tend to be more thoughtful and considerate in their approach to solving complex problems.
In programming, problem-solving is an essential part of the job. Programmers must be able to analyze problems, consider different solutions, and evaluate the pros and cons of each approach. This is where the introspective nature of introverts can be highly beneficial.
Introverts tend to think deeply and thoroughly about problems, exploring different angles and approaches to find the best solution. They are less likely to rush into a solution without considering all the options, which can lead to better outcomes.
3 – Attention to detail
Another trait that sets introverts apart is their tendency to be more detail-oriented. Introverts are likely to notice small details and errors, which can be crucial in programming.
Programming requires attention to detail, as even small errors can lead to bugs and cause the software to malfunction. For introverts, this attention to detail comes naturally, and they are better equipped to spot errors and inconsistencies in code.
Introverts tend to be more methodical and deliberate in their work, which can further enhance their ability to notice details. They take their time to analyze and understand the code thoroughly, ensuring that everything is correct and working as intended. The only time this is a downside is when there is a tight deadline that requires things to be speeded up.
About Author