Breaking Boundaries: The Future of Cross-Border Transactions in a Digital World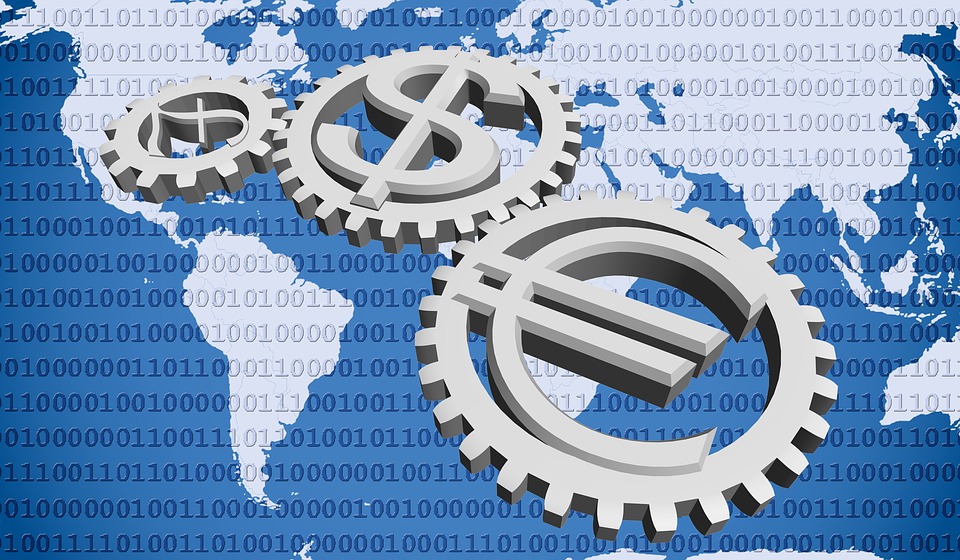 Cross-border transactions play a vital role in the global economy, facilitating international trade, investment, and economic growth. However, traditional cross-border transaction systems have long been plagued by challenges such as high costs, lengthy settlement times, and currency exchange issues.
In today's digital world, transformative technologies are breaking down these barriers and paving the way for a future of seamless and efficient cross-border transactions.
The current landscape of cross-border transactions
Cross-border transactions have long been plagued by inefficiencies and complexities, creating a frustrating landscape for businesses and individuals alike. The traditional systems that rely on intermediaries for transactions often result in delays and high costs, putting a strain on both parties. Additionally, currency exchange rates can be unpredictable, adding further complications and expenses.
These inefficiencies have led many to search for alternate solutions that can streamline the process and provide a more efficient path forward. As the global marketplace continues to expand, it becomes more important than ever to develop new systems that can help all parties involved navigate the complexities of cross-border transactions.
The role of digital technologies in transforming cross-border transactions
The emergence of digital technologies is transforming cross-border transactions in an unprecedented manner. With benefits such as increased speed, enhanced transparency, heightened security, and cost-efficiency, companies are beginning to embrace this technological shift. 
Blockchain technology's decentralized and immutable ledger has enabled streamlined verification and settlement of transactions, perfect for cross-border transactions. Artificial intelligence (AI) and the Internet of Things (IoT), on the other hand, have enhanced supply chain visibility, enabling businesses to process real-time data efficiently.
The digital currency management system is also an example of how companies are integrating digital technologies to revolutionize cross-border transactions today.
Cross-border payment innovations
The way businesses and individuals make cross-border payments is undergoing a major transformation. Innovative technologies such as digital wallets, mobile banking apps, and QR code payments are streamlining global transactions and making them more accessible than ever before.
These advancements provide convenience, affordability, and increased security for cross-border payments, empowering businesses of all sizes to engage in international trade. It's an exciting time for the industry, and the benefits of these innovations are already being felt across the globe. As technology continues to advance, we can only expect to see further changes and improvements in cross-border payments.
Overcoming regulatory and compliance challenges
Cross-border transactions are often hampered by the regulatory and compliance challenges they entail. Managing KYC and AML requirements can be complex and expensive for businesses, leading to increased costs and delays.
However, digital solutions are emerging that can help address these obstacles. One such solution is the implementation of digital identities, which can streamline the verification process and significantly reduce the time and cost of transactions.
Additionally, the development of new regulatory frameworks is designed to enhance the security and integrity of cross-border transactions while mitigating regulatory compliance challenges. These solutions will help ensure a smoother and more cost-effective transaction process, benefitting businesses and consumers alike.
Enhancing financial inclusion through cross-border transactions
Digital cross-border transactions hold immense potential for promoting financial inclusion on a global scale. These transactions are instrumental in reducing costs and increasing accessibility, allowing individuals in underserved regions to participate in the global economy.
With the aid of digital technologies, people can now access financial services, receive remittances, and engage in cross-border commerce with ease, unlocking new economic opportunities in the process. As a result, digital cross-border transactions are revolutionizing the traditional financial landscape, transforming the way we do business and ultimately enabling more people to join the global economy.
The future of cross-border transactions
Several trends are shaping the future of cross-border transactions. Central Bank Digital Currencies (CBDCs), stablecoins, and decentralized finance (DeFi) are gaining prominence. CBDCs, such as China's digital yuan and the digital euro, have the potential to simplify cross-border payments by leveraging digital technologies and reducing reliance on intermediaries.
Stablecoins, backed by fiat currencies or commodities, provide stability and interoperability. DeFi platforms enable decentralized lending, borrowing, and trading across borders, reducing the need for traditional financial intermediaries.
Opportunities and considerations for businesses and individuals
The future of cross-border transactions presents significant opportunities for businesses and individuals. Small and medium-sized enterprises (SMEs) can access global markets with reduced costs and barriers.
E-commerce platforms can expand their customer base worldwide, while individuals can easily transfer funds internationally. However, considerations such as cybersecurity, data privacy, and the need for collaboration among stakeholders must be addressed to ensure trust and security in cross-border transactions.
Conclusion
The future of cross-border transactions is being shaped by digital technologies, innovation, and collaboration. The emergence of blockchain, AI, IoT, and other digital solutions offers the potential to overcome traditional challenges and unlock new opportunities for businesses and individuals. As governments, businesses, and individuals embrace these technologies and work together, the vision of a seamless, efficient, and inclusive global cross-border transaction ecosystem can become a reality, breaking boundaries and transforming the way we engage in international commerce.
About Author