How to Fix Sims 4 Won't Open Issue: Finding a Solution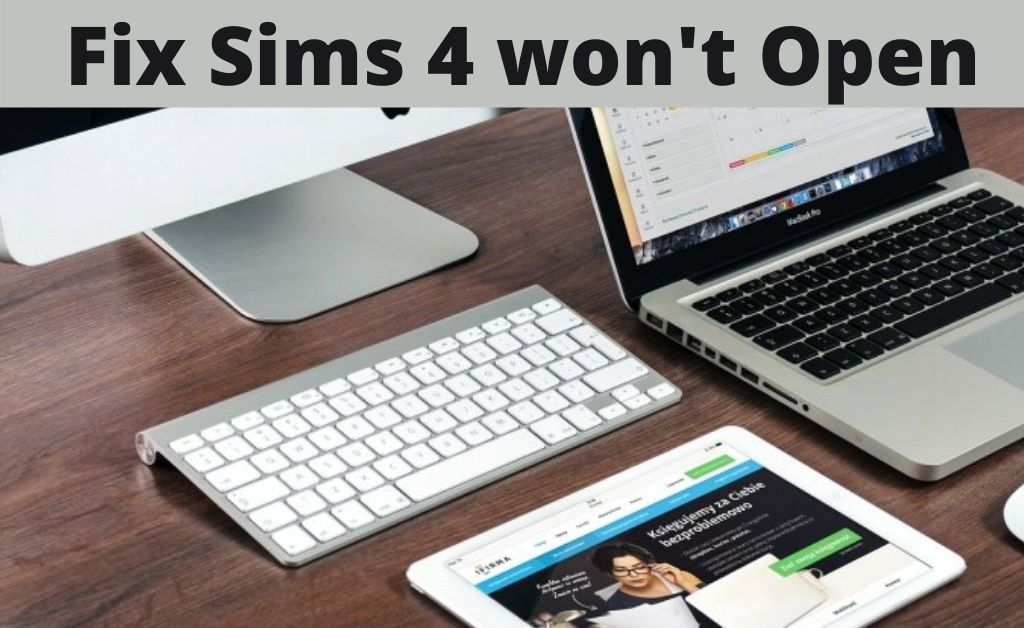 When it comes to life simulation games, very few others can match the Sims series. They have quite a large player base of their own, especially the fourth and recent installment. Usually, it is fun and quite easy to run on our PC, depending on the system specifications. However, many players often face trouble in running the game. A lot of people have complained that they can't even open Sims 4 on their PC, let alone run it. If you're facing the same, i.e. Sims 4 won't open, you'd want to get rid of it. For that, you must apply some simple solutions. 
How to fix the issue — Sims 4 won't open
You might be annoyed by the game not running, and maybe confused as well. In that case, there's good news for you. It is possible to solve the problem by yourself and you don't necessarily need professional help. All you need to do is try the following methods:
Make sure the graphics card driver is up-to-date
One of the most important things that the system needs to run a game is the graphics card driver. If it's outdated, the game won't be able to utilize the capabilities of your computer fully. In such cases, it won't matter if your PC is high-end. So, you need to make sure if there are any updates for the driver. You need to go to the manufacturer's website for that. If you find that a newer version has been released, install it without any delay. This may solve the issue and you might be able to run the game again. Restart the system once again, before you check on the Sims 4 won't open.
Update the system software
If the previous method didn't work, you must check whether it's the system itself that's outdated. If it is, that can very well be the cause behind the inconvenience that you're facing. In that case, it's easy to fix the problem. All you need to do is update your PC and you would be able to open the game again. 
Download the latest patches for Sims 4
Did the previous steps fail to provide a solution for Sims 4 won't open? There's still no need to be worried. Also, it's not the time to contact a professional yet. Just check if there are any patches for the game that has been released lately. Maybe you missed out on downloading the latest one. Installing it can solve the issue that you're facing. Patches are released to solve any glitches, bugs and other issues in games once in a while. So, you must keep yourself informed about them. 
Check if the antivirus or firewall has blacklisted a game file
To protect your computer from threats, the antivirus may interfere with the running of some pages or programs. However, not all of them are necessarily harmful to your PC. Windows users have often reported that their antivirus had interfered with opening Sims 4. So, you must check the blacklist for any game file. Do the same with the firewall. After this, the game should run properly. Otherwise, it might be broken. 
If the methods given above didn't work, you might want to check if the game is broken. After all, that could be a reason behind your PC failing to open it. For that, you have to go to the Origin app, which is compulsory to be able to run Sims 4. There, you'll find the game in the library section. If you double-click on it, it'll give you the option to repair it. You need to wait for some time. If the game is broken, this is the real cause of the issue, you would surely be able to open it after the repair. 
If the repair didn't work, you might want to go for a reset. However, if you're unable to open the game, then you might wonder how to do that. It's very simple, go to the game folder in the File Manager. Select all the files, except the Sims 4 executable (.exe) file. Now, your saved data is all gone. Click on the remaining file and it will download them automatically. Further, this will reset the game and you'll hopefully be able to run it now. Even though you would have lost all saved progress, you can at least be relieved that the 'Sims 4 won't open' issue is fixed.  
Disable the Origin featured inside the game
From what it seems, using the Origin feature inside the game can cause trouble in opening it. At least that's what a lot of users have reported. They have also reported that disabling it would completely solve the problem. In that case, it's very simple and you might want to try it. After all, it'll save you a lot of time, if it works. In case, you're wondering, you can do that using the Origin application. Go to the settings and you'll find the option to disable the in-game Origin right there. 
Uninstall troublesome apps
It could be that there's no problem with the game or the system. Maybe it is caused by another application that you have installed. After all, apps can often cause trouble in opening a game. List all of them that you had downloaded right before you started facing issues — Sims 4 won't open. It might need a considerable effort to find out the reason. If you succeed in that, remove it from your system and check if the issue remains. 
If any other solutions didn't work, it's time to reinstall Sims 4. Provided that you have been able to run the game before you started facing the issue, that'll definitely fix the problem. 
Conclusion….
Games not opening is quite an annoying problem for people who love to play them. If Sims 4 won't open on your computer, you give the methods listed here a try. They have been tried and tested. 
About Author