Improve Your Spa Business With Spa Booking Software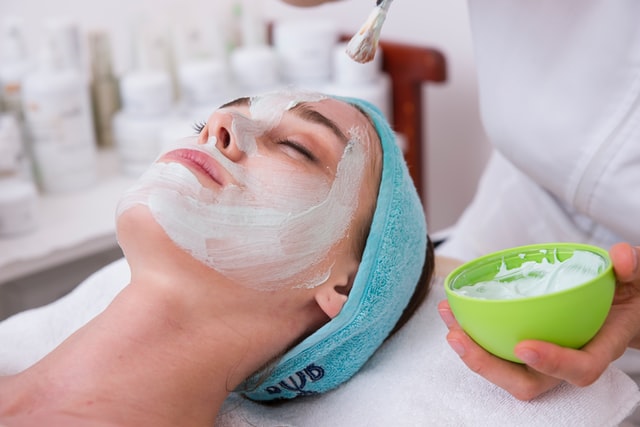 So, you finally decided to invest in online booking software for your spa?Congratulations! You've made the right decision.
It's no secret that the global COVID-19 pandemic has also forced many people to shift their habits, and now online booking is simply the expectation of today's always-online and always-mobile clients. 
However, choosing the right online booking solution for your spa business's unique needs can be quite a daunting task if you don't know what you're looking for. 
With that being said, in this post, we will discuss all you need to know about improving your spa business with spa booking software: the benefits your business (and your clients) will get from online booking, and the key features you should be looking for when choosing between different spa booking solutions.
Let us begin right away.
Benefits of Spa Booking Software for Your Business
Is investing in spa booking software the right choice for your business? 
After all, although there are many affordable booking software solutions you can choose from, integrating a booking platform to your website, application, and social pages will require some amount of upfront (and probably monthly) investment. So, will the benefits you'll get justify this cost? 
To really answer this question, we have to review the potential benefits of having a spa booking software solution from two different perspectives: your spa business and your client's.
How spa booking software can benefit your business
Here are the top five benefits your business will get from integrating a spa booking platform: 
1. You can take appointments 24/7
A very important benefit of enabling online booking for your business is the ability to offer 24/7 online appointment taking without requiring potential clients to make phone calls. 
In today's digital world, a client who wants to book a spa service will not wait until your spa is open to book their appointments. If they suddenly wanted a massage at midnight, they'd want to book it right away, and if your spa isn't available at this moment, they'll simply move to your competitor who readily offers an online booking function.  
2. Reduce errors and double bookings
The traditional, phone-based appointment is prone to human errors, the most common is when your staff booked a client to a time slot that actually has been booked by another, a thing we know as "double booking".
With the help of spa booking software, we can effectively eliminate this issue, as well as any other issues that might be caused by human errors. 
3. Reduce no-shows and maximize reservations
Another benefit of having a booking software solution is that you can effectively reduce no-shows. With proper online booking in place, your clients are the ones proactively booking their slots, so they are more likely to show up. Besides, they can reschedule their appointment easily when needed, and the spot automatically reopens for other clients to fill, so you can maximize reservations.
Also, features like automatic reminders and notifications have also been proven effective in reducing no-shows. 
4. Get clients to pay upfront
By enabling online booking, you can require your clients to pay for your spa services upfront (whether partial or full payment). This actually has two layers of benefits: first, is that you'll get your money faster, which can be useful in maintaining a healthy cash flow. Second, by requiring customers to pay upfront, you'll further prevent no-shows (and you'll still get the money even if they don't show up). 
5. Analytics and insights
Advanced spa booking software like Bookeo offers a dashboard of analytics and useful reports of your client's behavior and your business's performance, that will provide valuable insights into how you can grow your business. 
You can, for example, track your most popular time slots and worst-performing slots, so you can adjust your staff scheduling accordingly and plan your marketing 
How spa booking software can benefit your clients
Providing the best client experience is the key to growing your clientele: satisfied clients will return for more, and may also recommend your service to their friends and peers. 
Below are also the top benefits of the online booking function for your clients: 
1. Versatility to book your service anytime and anywhere
The biggest benefit of integrating spa booking software for your client is the fact that they can book your service anytime, anywhere, and from any device. More than 40% of today's online bookings happen outside business hours and 70% of salon and spa bookings are made exclusively from mobile devices. 
In short, if you don't offer an online 24/7 booking function, you are going to lose a lot of your clients. 
2. Transparency and accessible information
Potential clients will have an easier time finding the information they need from your website with the appropriate implementation of the spa booking software. They can, for example, check your different services (along with their prices), your address, available time slots, and even information about different service providers on a single page.
3. Better control over the overall experience
With spa booking software in place, potential clients can go through all the details themselves: available time slots, check reviews, compare different options, and so on before they finally hit that "book now" button. They'll have better control over the overall experience, and there's no chance they're booking something they are not sure about. This will improve their overall satisfaction, and prevent cancellations (no-shows)
4. Automatic reminders
Advanced spa booking solutions will automatically send an appointment confirmation message once the online booking is confirmed by your spa, and you can also send reminders before and during the day of the appointment as needed. With this, clients won't forget their appointments and don't need to manually update their calendars.
Wrapping Up
Integrating a spa booking system into your spa's workflow can definitely offer various benefits for both your business and your clients. And, by maximizing your client's overall experience, you can also grow your clientele, revenue, and profits. 
Online spa booking is simply a must-have function in today's spa, as well as any service businesses like beauty salons and clinics. Today's clients simply expect the versatility of 24/7 online booking, and by enabling this function, you can effectively grow your spa business. 
About Author