Kitchen Remodeling: How to Achieve Timeless and Classic Look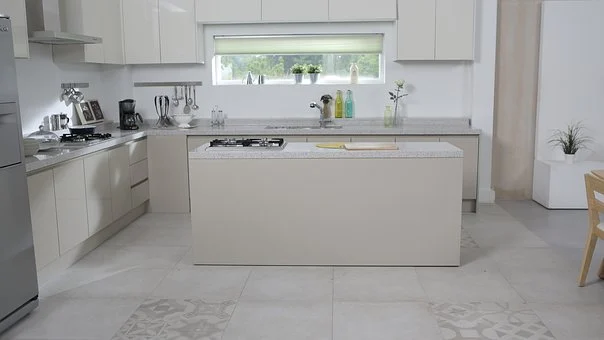 Kitchen remodeling done right is an expensive and exciting affair. That is why you must select a timeless and classic design that will keep looking good for a very long time. 
The trouble with following the latest trends and designs is that you will incur enormous expenses or regret the change after a few years. Even if the remodeling expense is affordable, making constant renovations to your kitchen may make it lose the "home" feel.
Therefore, the key to kitchen remodeling is to identify kitchen layouts, styles, materials, decorative elements, and appliances that transcend time.
1. Neutral Paint Colors
The idea of neutral colors for your kitchen may seem a little cliché, but neutral colors simply do not go out of style. These neutral colors flow from classic white to cream, pale blue, earthy light green, or beige. In combination or accent of other colors.
Today's brightly colored kitchens with vibrant green or yellow seem to be the trend. However, soft earthier and neutral tones have the advantage of achieving that timeless and comforting appeal that will make your kitchen feel more calming and homely.
2. Shaker Style Cabinetry
Shaker-style cabinets work well with a wide variety of kitchen décor styles. Their recessed panel doors and simple design are a classic choice that will not date. 
However, be careful not to get carried away using too much wood or wooden features, as these will ultimately date your kitchen. As you select your cabinetry, consider woods such as walnut or oak as accents or neutral-colored flat-front cabinets for a beautiful and rich effect.
3. Kitchen Layout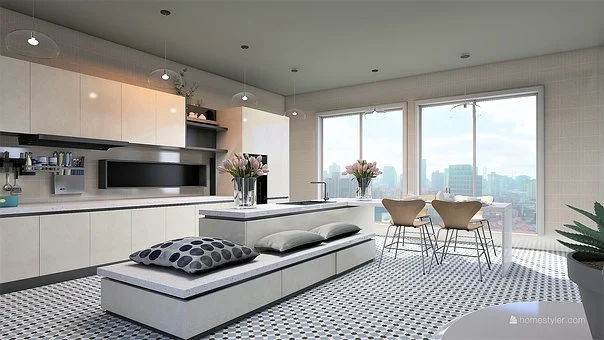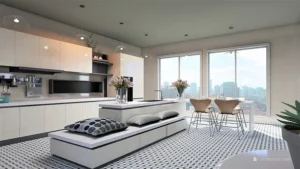 The layout of your kitchen will also determine the longevity of your kitchen remodel. You will be less likely to change your kitchen frequently if you position various appliances in your kitchen to address your needs.
A perfect kitchen layout must factor in the kitchen triangle. This triangle refers to the position of the oven to the fridge and the sink. Whichever kitchen layout you prefer U-shaped, L-shaped, open plan, or others, this triangle should be seamless.
4. Fitted and Freestanding Furniture
The choice between having fitted or freestanding kitchen furniture depends on the look you aim to introduce into your kitchen. While fitted furniture maximizes your kitchen space, freestanding furniture creates a more streamlined look, especially for a small kitchen.
However, for that perfect timeless and classic look, your kitchen should factor in elements of both freestanding and fitted furnishings.
5. A Multi-purpose Kitchen Island
Kitchen islands have progressed into a must-have kitchen essential element. The beauty is that you can experiment with the shape and scale of your kitchen island to cater to all your needs. 
Select colors, worktop materials, and features to design your kitchen island. The choice and balance of these elements can turn your island into the focal point for your kitchen. For functionality and convenience, incorporate seating and appliances into your kitchen island. Your kitchen island may also serve as a space divider, such as between the kitchen and living or dining areas.
6. Kitchen Flooring
Traditional but practical flooring choices include stone and wood. Wooden flooring adds character to your kitchen. Including wooden features in the design of a white kitchen adds warmth. Stone flooring adds a tactile element to your kitchen.
Conclusion
With kitchen décor, no one style rules the day. That timeless and classic kitchen look that is just right is not instant. It takes patience, effort and time to achieve a timeless and classic kitchen with character and charm. A kitchen that feels like a home of striving to make your kitchen look like a museum piece or a hotel room.
About Author