Mail.Ru Group Capsule Review – A Smart Speaker You Can Play With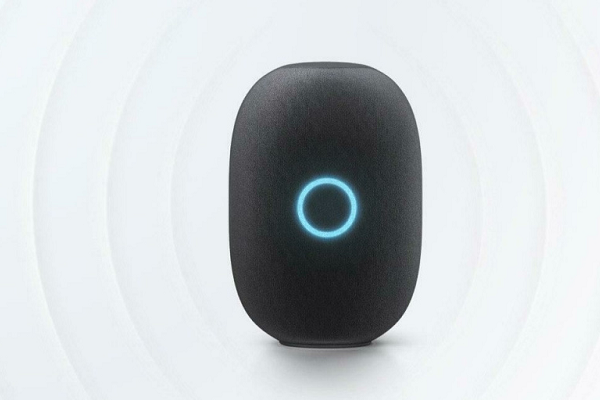 We got our hands on a smart speaker with Marusya. It is a voice assistant, with a lot of useful functions and entertainment programs. In this article, together with Gaming Insider, will review what the Capsule from Mail.ru Group is capable of.
Speaker power: 30 W
Speech recognition: 6 digital microphones
Frequency range: 50 – 20 000 Hz
Wi-Fi: IEEE 802.11 a/b/g/n/ac (2.4 and 5 GHz)
Bluetooth 5.0 LE
Backlight: LED ring
Control: voice/application/touch panel
The Nest smart speaker, with its virtual assistant from Google, is short on most networking services. And Yandex Station, with its sociable Alice, has the friendliest search engine for Russian-speaking users. Apple, Amazon, JBL, Xiaomi, Harman/Kardon – almost every prominent smart device developer has its own algorithms and features designed for different audiences.
The high-tech Capsule, produced by Mail.ru Group Corporation, in addition to basic search and music functions, offers users a wide range of diverse entertainment for all ages. For example, you can offer Marusa to play:
Erudition games, like the famous "What? Where? When?" or "Hangman", where one must guess the word letter by letter. Test your knowledge of rare words in a game of "Jumbles" or try to solve difficult, unpopular "Puzzles.
Collective games. If you hang out in a friendly company, Capsule can entertain you with a popular game "Hundred to One," hold some "Quiz", play with you "Funtas" or even hold a party in "Binom" – a board game, resembling bingo the other way around.
Interactive games. For example, verbal quests, where your decisions will determine the development of history, or analogs of the popular game "Yes, my Lord," where you have to balance between influence and wealth, performing public tasks.
Developmental games. If you need to keep your child busy, Marousia can create an interesting story with him/her or play Guess or Polite Riddles. The assistant's personal "skills" include a lot of fun for the youngest users.
Maroussia's library contains hundreds of audiobooks, podcasts on various topics, and fairy tales. For the latter, there is a separate AR section where you read a story aloud yourself while Capsule creates the background for it.
The column from Mail.ru Group works with the social network "VKontakte." It can search through groups, play your music, access your friends' playlists, and even call them on demand through an internal function.
In addition, Capsule can be connected to the music service Spotify and use it to switch between music libraries. Or to the video service Wink to control channel selection or video content playback by voice.
Marousia can guide you through the weather and currency exchange rates, tell you the latest news, wake you up in the morning, remind you of important tasks, do math, order food, call a cab. It has a huge number of useful functions and keeps learning new ones.
Capsule is trained to work with dozens of smart home providers. Livicom, Aquara, Polaris IQ Home, Rubetek, Xiaomi, HiTE Pro, Ready for Sky, My JetHome, and Mi Home. At the time of writing this article, it listed 32 of the most popular ecosystems. Home appliances, smart electrics, security systems – Capsule can control everything at once.
The Capsule from Mail.ru Group has six sensitive digital microphones, a 25W low-frequency speaker, a 5W high-frequency speaker, and a passive radiator. The total power is 30 watts. The smart speaker has a voluminous, well-balanced sound, ideal for listening to the audio content in high quality.
The Mail.ru Group capsule with Marusya on board is a friendly and smart assistant in any home. It will easily find a common language with children, entertain your friends, help with everyday problems and provide high-quality music playback.
Its main disadvantage is the lack of a voice recognition system and strict binding to the social network "VKontakte." Its main advantage is a huge set of useful functions, such as support for many smart systems and services, which continues to expand rapidly.
About Author