7 Crucial Email Marketing Tips To Drive Conversion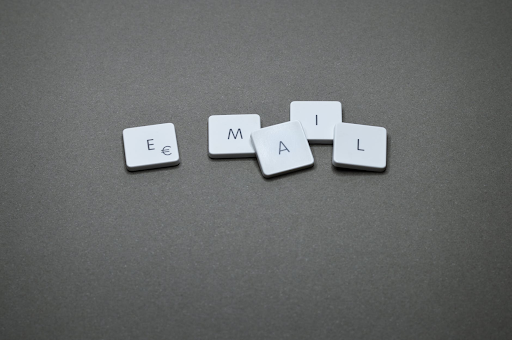 tEmail is an indispensable spectrum in the global communication framework, and it will continue to be that way because it's free, accessible, and professional. There may be more trendy and modern sites such as Facebook, Instagram, and Tiktok, but there's no denying that email is a crucial means of communication for professional transactions.
It's no secret that most big and small businesses have entered the eCommerce scene to reach a wider audience, which is why you have to step up your game to ensure your success over the vigorous online competition.
One way of ensuring you stay at the top of the game is by increasing your website's conversion rate. Now, what is a conversion rate, and why is it important? The conversion rate is the ratio of your visitors who purchase on your website in a specific amount of time. It's important to know this because one of the common misconceptions of having an eCommerce business is that the higher the traffic, the greater the sales. While this may be true in some factors, increasing traffic to your website can take time to happen, and sometimes money. Not everyone has the luxury to spend more while not getting anything in return, which is why it's almost a necessity for an online business to drive conversion rate.
An effective traditional marketing strategy is email marketing tips, and it's still popular nowadays. Email marketing can be a powerful way to boost conversion rates if used correctly.
Here are seven crucial email marketing tips to increase conversion:
Determine your target audience
To avoid putting your email strategies to waste, you need to identify the target audience. We're talking about demographics, interests, hobbies, etc. By knowing some information about your target audience, you can stitch an email marketing plan that will pique their interests. You can't possibly get anything from an email strategy made for moms if your recipient is a teenager.
Make sure your subject line grabs attention
Before your target audience decides to check the content of your email, the first thing that they will always see is the email subject, which is why that 60-character space is crucial in grabbing their attention.
Let's be honest even if people aren't busy, they will not open an email unless they'll be benefiting from it. A good subject will make your audience feel obligated to open your email. Try coming up with a subject line that sounds urgent and enticing, such as the following:
"Oh no, an item from your cart is about to get sold out! Go check it now!"
"Grab the latest pair of sneakers with 20% off on your first purchase."
"Promo ends tomorrow."
"Your favorite store is on sale for the next three days; hurry up while stocks last!"
Personalize your emails
A generic email that your audience receives regularly will give them the impression that you don't care about the person reading the email as long as you successfully sent the email. When this happens, it can put them off and urge them to mark your emails as spam.
Personalize email content to touch their emotions. Personalizing an email is one of the reasons why it's vital to know some information about your target audience. Type their name, offer products and services according to their interests and hobbies, let them know you care.
Double-entry Strategy
To boost your conversion through email marketing strategies, you need to have your recipient open the email first. The double-entry approach means resending the same content to recipients using a different subject line to ensure that your recipients won't miss a chance to read your emails.
Mobile-optimized your emails
Did you know that 63% of emails get deleted not long after they were received? It's because the emails are not mobile-optimized. Most people today use their mobile phones when checking emails. If you want your email to reach your recipient's inbox without getting deleted by the system, you have to optimize your emails.
Avoid the "spam behavior."
People at the receiving end of newsletters tend to think that those emails are a bunch of spam, mainly because of the nature of the email. Avoid using caps lock on your subject line and preheader because it will come off as aggressive and spammy. Do not use multiple exclamation marks no matter how exciting your message sounds. Remember, if your email is spammy, the email system itself will automatically flag your email and incoming emails as spam.
Remember the three S! Keep it sweet, simple, and short
The attention span of internet users is getting shorter. Avoid sending emails that are too long to understand. Keep it sweet and simple, and don't go around the bush! In the first 5 seconds of your email, your audience must already know what it's about and what they will gain from it.
Email marketing is pre-existing, even before the pandemic began. It may not sound as enticing today because of social media marketing, but it's an effective way of increasing sales. So if you want to keep up with the competition as you boost your conversion rate, follow these seven tips by heart every time you plan your next email marketing strategy, and you'll get those numbers high without the need to drive traffic.