Public Records: What They are and How to Remove Them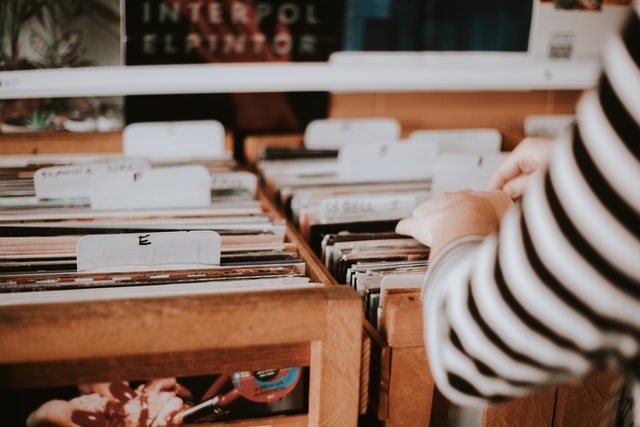 From the moment you're born until the time you die, a record is made of your existence. Birth and death certificates are the bookends of a recording of your life that are created and archived by public entities around the country.  What used to be only on paper is now available in many different forms, from online to printed records that are downloaded from various government agencies to all types of electronic pdf files. But they all have one thing in common: they're "public records," and they are created for and belong to the public. Individual public records include licensing records, both drivers' and any professional licenses, as well as voting registration records, marriage and divorce records, and more. In addition, government and civic agencies, city councils and similar entities keep public records of budgets, charges and any other related activity that is required by law to be recorded. But it's the individual public records that are of the biggest concern.
The reason is simple: making all of those public records easily accessible to anyone who looks for them subjects the individuals involved to the risk of being part of a fraud or identity theft. Cybercriminals constantly scour people-search and public record sites looking for information that can lead to identity theft and other forms of cybercrime. And with the passing of the Freedom of Information Act in 1967, it's now even easier for anyone to gain access to information that used to be considered off-limits. That's why you should try to remove public records that involve your personal data.
Why People-Search Sites are A Problem
Individual public records appear on many different government sites, but your individual public records most often appear on people-search sites, which can include any criminal records, marriage certificates, judgments, repossessions, defaults and bankruptcies, among other private data. The problem is that when all of this information is easily available for a price, it can be used by bad actors for nefarious purposes. One glaring example is your divorce public records, which often contain your Social Security number or bank account and other financial information. Imagine what a cybercrook can do with all of that!
First, it puts individuals at a huge risk for identity theft. A Social Security number and a name and address can let a cybercriminal access any record imaginable, including bank accounts, tax returns, medical records and more. Once they open the door, there is no stopping them.
The potential financial damage can be huge, but it's not the only threat to an individual. It can also do some serious damage to a person's reputation. There are many instances where people-search sites mix up names and list criminal records for people who have never been in trouble with the law at any time in their lives. Those sites really don't care about the accuracy of the information they publish – they only want to have information to sell to anyone willing to buy it. And if this erroneous information turns up in an employment background check, for example, the resulting damage is incalculable.
For those whose data is openly exposed, there are other dangers as well. Swatting incidents, where someone calls the police with a false report of a person in some sort of jeopardy and the SWAT team responds to the address. This puts many people's lives at risk of being accidentally shot – even though they have done nothing wrong. Another issue is that the exposed information can lead to ongoing harassment or stalking. Online harassment is a major problem, as 40% of the public has personally experienced this threat.
Removing Your Public Records
You should start by removing all of that unauthorized information from people-search sites, like WhitePages, Spokeo or Intelius. It's a time-consuming process, but one that is absolutely necessary to keep your private information from falling into the wrong hands. If you remove your data from people-search sites, it won't appear on Google, minimizing the risk even further.
It's harder to remove information from public records maintained by courts and other institutions. Criminal records can't always be removed, but you can ask to have records expunged or sealed. Depending on the court and the offense, it's often possible to have this done. Once they've been expunged or sealed, you can have them removed from the public record. It all depends on the state and the jurisdiction where the offense occurred. If you're able to successfully do this, you'll be able to seek better employment opportunities, as well as education and housing options.
Other Tactics to Use
While removing information from people-search sites or having criminal records expunged and removed will limit negative data from being seen, there are other things you can do to minimize who will access public records. For example getting a P.O. Box, which means your actual home address won't be visible to anyone. Another tactic is to pay all of your bills online, eliminating any paper trail to your home. Asking for a digital receipt will also help to minimize your address being viewed by anyone.
If you rent, move to a new address once a year. The Post Office will deliver any mail that's not going to your P.O. Box to your old address, keeping your new location out of view from others.
Finally, use a prepaid disposable cellular phone or a virtual number to shield your actual phone number from others. It's one more way of keeping your identity private.
About Author