Samsung Trademarks 90 Hz and 120 Hz Seamless Display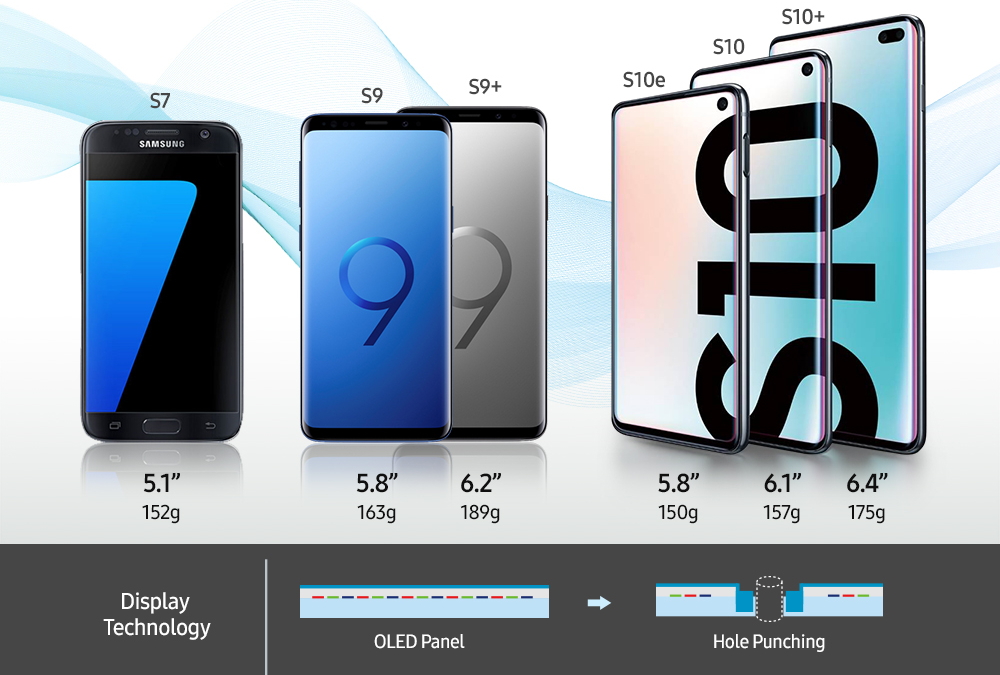 Samsung recently announced the SGS (Société Générale de Surveillance) certification for launching two excellent displays with remarkable refresh rates. The list includes 90Hz and 120Hz OLED (Organic Light Emitting Diode) displays. These two displays are trademarks of "Seamless Display". 
According to recent news, the flagship phones will be having these displays. One of the phones with this display will be probably Samsung Galaxy S21. There is also a possibility of including the seamless display in Samsung Galaxy Note 20. 
What is a Seamless Display?
The word "Seamless Display" actually refers to a marketing term. Samsung claims that it is the best in the industry owing to the OLED display. There is a perfect reason which makes the motion of objects 20% to 50% smoother display.
There are two types of Seamless Display. One is a normal Seamless Display and the other is its Pro version. The normal Seamless Display will have the refresh rate of 90Hz and the Pro version has 120Hz. 
Essentially Notable Components
Regarding the manufacture of the Seamless display, Samsung didn't pay much attention to the hardware components. But, the mobile giant has provided the necessary hardware components so that the display would work smoothly. The OLED display panel will have an image drag length of 0.9mm or 0.7mm. 
With the help of the drag length in the display panels, the coupling response of the video speed will be much less than 14ms to 11ms. Samsung claims that the coupling time will revolutionize the entire mobile industry. 
Introducing the Advanced LTPO
Samsung is going to improve an eminent feature along with its Seamless Display, i.e. LTPO, Low-Temperature Polycrystalline Oxide. This technology will help the mobile device with a 5% to 15% power reduction. In addition to that, the advanced feature of LTPO will also allow hardware acceleration, low dynamic refresh, upscaling of frames, and many other features. 
According to the analyses done by experts, Samsung already introduced this technology in its Galaxy S20 ultra smartphone. As users reported to face various issues in S20, a much-improved version will be there on the upcoming smartphones. 
More Features with Seamless Display
The upcoming Samsung smartphones Galaxy Note 20 and 20+ will be having the Seamless Display. Galaxy Note 20's aspect ratio will be 19.5:5:9 with advanced LTPO of 120Hz display refresh rates. These two flagship phones are coming in the month of August 2020. 
The resolution of the display will be 2345×1084. The PPI rate of Galaxy Note 20 is 404. There is a rumour that Galaxy Note 20 might have 60Hz LTPS refresh rates. So, all we have to do is wait and see what happens after Samsung launches both devices. 
Now, coming to Galaxy Note 20+, it will also have a Seamless Display with a resolution of 3096×1444. With the PPI of 497 and 19.3:9 aspect ratio it also has a 120Hz LTPO refresh rate. This will help the users to experience more clear and vivid picture quality like never before. 
While playing games, users will be able to notice animations with a faster refresh rate than before. The 90 Hz and 120Hz refresh rate will use the smartphone's entire interface. All the upcoming flagship devices of Samsung will have this speciality. 
The Role of Camera
The camera plays one of the key roles in the functioning of the display. Both phones of Note series have an improved and interactive camera. As per research and analysis, Samsung has come up with a brilliant idea of introducing a 108 Mega Pixel camera in Galaxy Note 20+. This camera will be compatible with the Seamless display and users will get 90Hz as well as 120Hz display refresh rate. 
Galaxy Note 20 might have 50 MegaPixel cameras. According to recent reports, previously Galaxy Ultra has got a lot of issues regarding autofocus. But now, Samsung will resolve it in Galaxy Note 20 and Note 20+. The 50x zoom in Note 20 and 100x zoom in Note 20+will help you to get a spectacular picture and video quality. 
About Author