Starters' Kit for Podcast Production: 6 Things you Can't-Miss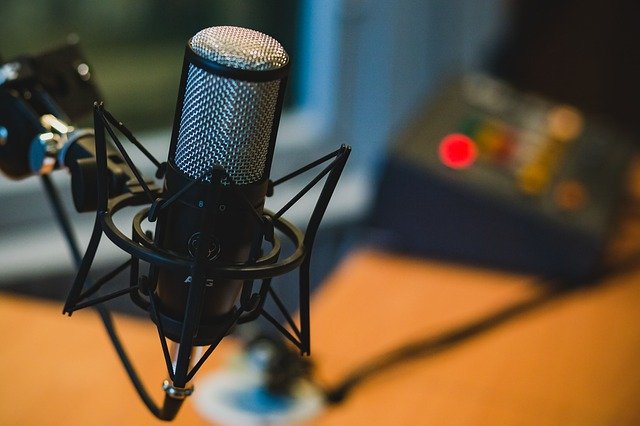 Are you a podcast fan? Podcasts have become immensely popular content, on diverse platforms such as social media, YouTube, different music listening platforms, etc. On the other hand, you can spruce up your blog posts, videos, slide decks, and other visuals with podcasts. 
Audio bears the emotions, feelings, along with the exact point-of-view of the podcasters that can immediately attract the attention of the audiences. That's why podcasts have secured a permanent position among all the entertainment options, although it's just a newcomer in the industry.
However, if you want to pursue your career in podcast creation, then there are some essentials that you just can't miss. So, before you make any commitment with the ABCs of podcast making, you have to set up the environment, with adequate podcast instruments. So, here's the detailed instruments' requirement for a podcast journey for enthusiasts. Let's take a look at the essentials and standard quality that you need to maintain, for your upcoming podcasts.
Quality Microphones
Podcasts are mainly about recording your and your guests' audio input, and that would remain incomplete without a quality microphone. Great sound quality is a big yes for podcasts and to achieve that property for your podcast you have to pick a microphone either with dynamic or condenser characteristics. If you have picked a quieter environment for your podcast creation, then a condenser mic would serve the purpose. Whereas, you need to be quite selective about the sound quality, and thus, the dynamic mic would be appropriate. 
Another query that most hobbyists ask is whether they should use an XLR microphone or a USB one. The major difference between these two microphones is the analog and digital plug-points. The XLR microphones or the analog ones are connected to the mixer, whereas the USB or digital ones are connected to the computer. However, if you have to create podcasts along with several guests, then multiple XLR mics would justify your effort. If you're thinking of solo performances, then you can easily cling to a USB mic.
Noise-Cancelling Headphones
If you're into virtual interviews over the internet then you can't miss a single piece of word from your guests. Be it a Skype interview or anything else, the drop of any audio piece can rupture your reputation. Additionally, if you fail to catch any statement from your guest it might annoy both your listeners and the celebrity. 
Therefore, avoid taking any chances with your listening experience. And, you should immediately purchase a noise-canceling headphone for supreme audio quality. Additionally, make sure that the headphones feel comfortable for you, as you have to wear them for a long stretch of time. These headphones would help you a lot when you join live-streaming podcasts, as well.
Mixer Interface
Podcasts are not only about recording the philosophy of one or more persons. The addition of suitable background music or audio effects can certainly make your podcasts more interesting for your audiences. To edit your podcast audio or to mix up any audio files with the recording, a mixer interface would definitely help you out. 
The mixer audio interface lets you monitor the recording and the edited works on the board. Moreover, the audio mixer offers mixing up audio from multiple microphones. So, it can be included in your beginner's kit of podcasting.
Microphone Stand
Having difficulty in accessing the microphones efficiently? Unable to hold the microphone in hand, all the time? Additionally, the shakes and handling noises would also affect the recorded audio on your microphone. Thus, to get rid of all these pesky issues, associated with a microphone, a microphone stand would be the right tool for holding the microphone, at its best position.
A boom arm or suspension boom can mitigate the complications with the microphone suspension. Besides this, the boom arm would save you from unnecessary arm cramps. Consequently, your recorded podcast would be free from any handling noises. Overall, you need not fret about the quality of the output from the microphone.
Pop Filters for Microphones
Are you putting all your endeavors into generating a flawless podcast for your valuable audiences? A simple glitch — such as an annoying popping sound can interrupt your audiences from experiencing a great quality podcast. Especially, when you pronounce words with p and b, the popping sound can be more irritating.
Escape from such pop sounds with a pop filter. Adjust the pop filter in between you and your microphone and get your filtered audio recorded in your high-end microphone. Surprisingly, these pop filters are not that expensive and can save you from popping disasters.
Laptop
You need a power-house to store and edit all your podcast creation. Additionally, you require a platform where you can install the software for your podcast mixing or while making any changes. So, a laptop with high-end features, decent battery backup, and a fast processor would be great choices for your podcasting career. In addition to this, ensure that the laptop is portable.
Things to consider for your Podcasts…
A strong point of view, along with up-to-date information, plays a significant role in strengthening the bond with your audiences. So, besides gathering all high-tech instruments, relevant tools, and technologies, look for a long-lasting plan. Set up a noise-canceling environment for effective output. 
Choose or produce matching audio pieces for your podcast's background or intro sections. Be selective with the topic choices and the name of the episodes. Keep experimenting with every trending topic. Lastly, choose your podcast equipment for both in-studio and out-of-studio podcast recording. 
About Author