The Impact of Ginger on Canine Digestion: A Comprehensive Study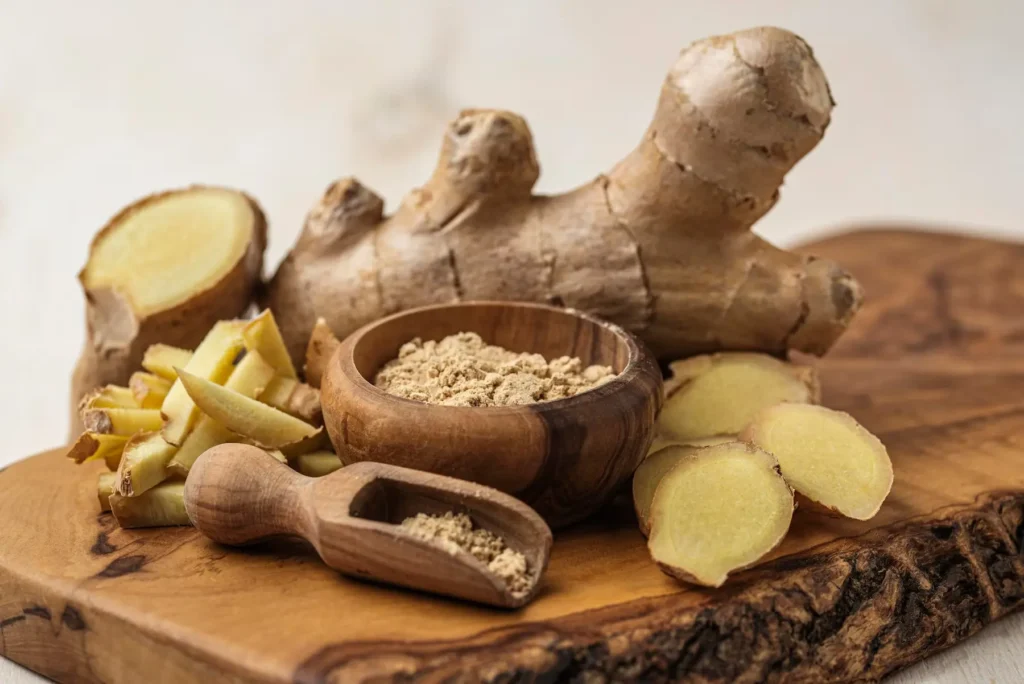 Digestive issues can significantly impact a dog's overall health and well-being. Responsible pet owners constantly seek natural remedies to support their canine companions' digestive systems. One common question that arises is, "Can dogs have ginger?". This comprehensive study will explore how ginger can influence canine digestion, exploring its effects, safety considerations, and recommended administration methods.
Understanding Ginger
Ginger, scientifically known as Zingiber officinale, has been used for centuries for its medicinal properties. It contains bioactive compounds such as gingerol and shogaol, contributing to its therapeutic effects. Ginger is widely recognized for its anti-inflammatory, antioxidant, and digestive properties, making it a popular choice in traditional medicine for addressing various ailments.
Enhancing Digestive Function
Stimulating Appetite
Ginger can help stimulate a dog's appetite, especially in reduced food intake or picky eating. Its pungent aroma and flavor can entice dogs to eat, supporting their nutritional needs. Adding a small amount of grated ginger or ginger powder to their food can help promote appetite and ensure proper nutrient intake.
Reducing Flatulence and Bloating
Gas and bloating are common issues that can cause discomfort in dogs. Ginger's carminative properties can help alleviate flatulence and bloating by aiding digestion and reducing gas formation in the gastrointestinal tract. Introducing ginger as a dietary supplement or incorporating it into homemade meals can support a healthier digestive system.
Easing Nausea and Vomiting
Ginger is widely known for its antiemetic properties, which can help alleviate nausea and vomiting in dogs. It works by calming the stomach and reducing inflammation. Administering small amounts of ginger, either as ginger capsules or ginger-infused treats, can relieve dogs experiencing nausea caused by car rides, medications, or other factors.
Supporting Digestive Enzymes
Ginger has been shown to support the production of digestive enzymes, such as lipase, amylase, and protease. These enzymes are essential for breaking down food and promoting efficient nutrient absorption. Ginger in a dog's diet can enhance digestion and aid nutrient assimilation.
Safety Considerations and Administration
Appropriate Dosage
While ginger is generally safe for dogs, it is crucial to administer it in the correct dosage. The recommended dosage depends on the size and weight of the dog. As a general guideline, ¼ to ½ teaspoon of freshly grated ginger or ¼ teaspoon of powdered ginger can be added to their food once or twice daily. However, consulting a veterinarian is advisable to determine the ideal dog dosage.
Gradual Introduction
When introducing ginger to a dog's diet, starting with small amounts and gradually increasing the dosage is important. This approach allows for monitoring the dog's response and ensuring no adverse reactions or digestive upset. Observing the dog's behavior, appetite, and stool consistency is crucial during the introductory phase.
Precautions and Potential Interactions
While ginger is safe for most dogs, certain conditions may warrant caution. Dogs with underlying medical conditions, such as bleeding disorders or diabetes, may require additional monitoring when consuming ginger. Additionally, dogs on specific medications, such as blood thinners or anti-inflammatory drugs, should consult a veterinarian to ensure no potential interactions between ginger and their medications.
In conclusion, ginger offers numerous potential benefits for canine digestion. From stimulating appetite and reducing flatulence to easing nausea and supporting digestive enzymes, ginger can play a significant role in maintaining a healthy digestive system for dogs. When used in moderation and under the guidance of a veterinarian, the answer to the question "Can dogs have ginger?" is yes, as it can provide a natural and safe option for promoting digestive health in our beloved canine companions.
About Author