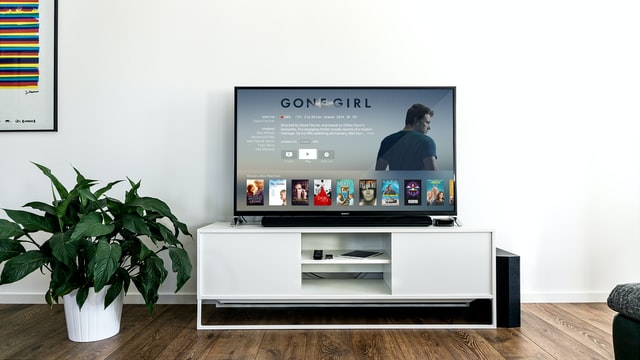 We are living in the age of the internet, a time where everything and everyone is influenced by the internet or is using it in any way, shape, or form. All our daily activities have a hint of the internet to them. This is something that was greatly observed during the pandemic when most of the world's activities were centered on the internet. Corporate firms were working online as the majority of the workforce worked from their homes, businesses adopted an online approach and e-commerce became the major hub of business. Similarly, the education sector was digitalized through online classes over the zoom and the concept of remote education became the main source of learning. In accordance with that the entertainment industry also digitalized itself in the wake of the closure of cinemas, major blockbuster movies were released on OTT platforms and streaming apps, games were being digitally purchased through online stores and the music industry saw a boom with increased usage in streaming platforms like Apple Music and Spotify.
Streaming platforms became so popular that people began to disconnect their cable subscriptions in favor of internet-based options. This became a full-fledged trend called cord-cutting, and in order to stay relevant in this streaming landscape, many major cable providers like Cox Cable started giving their own streaming app as a part of every cable package. All these changes and our dependence on the internet gave way to the phenomenon, which is called the internet of things. Internet of Things or IoT is a concept that states that the internet is going to transcend from just being an intangible service to something which is manifested in physical form. This is exactly what we see today when we observe internet-powered devices. The whole concept of smart devices and gadgets is a testament to the age of the internet of things and we use these devices like smart TVs, smartphones, smartwatches, and many other products in our day-to-day lives.
Smart TVs and the Age of Streaming
Cord-cutting is a trend that is on the rise since 2011, something which was triggered by the popularity of Netflix, arguably the biggest streaming platform. People have been switching to these alternatives for the past decade and the user base of cable TV is facing a constant decline. This trend stopped in early 2020 when there was a huge surge in cable viewers but this was a temporary increase that was triggered by the lockdown when people didn't have any other means of entertainment except cable. In contrast, we saw quite opposite and the moment this hype of cable died more and more people started disconnecting their cable packages and now it is estimated that streaming is going to take over 50% of the TV industry as soon as 2024. The major reason behind this streaming-inclined climate is cost-cutting as cable subscriptions are much expensive in comparison to these streaming subscriptions.
Plus one more advantage streaming provides is in the form of portability as users can watch their favorite content on the go. This was the main purpose as people mostly used streaming platforms on their smart devices like smartphones and tablets, this was fine until it was being used as a secondary medium of entertainment. But in today's world people have completely switched over to streaming services making it their primary source of entertainment, which means that now people wanted to watch this content on big screens, basically TVs. Traditional TVs only worked through coaxial cable to provide analog or digital cable programming, to watch streaming content there was a need to install these streaming apps, something which a standard TV wasn't able to do. Need is the mother of invention, this need stemmed from the concept of smart TVs which now have an operating system, Wi-Fi capability to connect to the internet, and the ability to install apps. A smartphone with a big screen, and in the form of smart TVs came to the savior which the cord-cutters desperately needed.
Best Smart TVs
The Smart TV market has also diversified quite a bit, back in the day there were only a few major brands that made Smart TVs. In contrast to that now the market has changed quite a bit, many features and options are coming with every new smart TV as well as different brands are making their own Smart TVs. New users may get confused on which brand, model, or features to focus on that is why we have created this list of best smart TV s that are the perfect mix to your cord-cutting experience in our opinion.
Samsung QN90A QLED TV
Samsung has been credited with being a company that has pioneered and mastered the craft of making Smart TVs since it has been doing it for so many years. Their latest product the QN90A is a testament to the brilliant craftsmanship of Samsung's TV department, as it is one of the best-looking TV with sharp colour, deeper blacks, cutting-edge LED technology, wide viewing angles, and all this with HDR support. Not to forget it is an 8K supported screen and is built with Samsung's quantum led technique which makes it 1/40th thickness of a regular led. It comes with all standard functions that you expect from a smart TV coupled with Samsung's native operating system on top of Android TV.
TCL 6 Series Roku TV
A budget-friendly TV from TCL which is one of the emerging Smart TV brands that has captured the heart of consumers through superior product quality, enhanced feature all this at an amazing price. The TCL 6 series justifies all this for which TCL is famous as this smart TV gives the best picture quality compared to its small price tag because of the integration of mini LED Tech. Plus it also has a built-in THX mode for gamers that offers vibrant contrast and low input lag. There are two options for series 6 one works on Roku TV operating system which is our personal favorite, however, if you are an Android or Google fan you can get that version as well.
LG C1 OLED
The best one saved for the last comes from LG another company standing parallel to Samsung in making the best-LED TVs and doing it for quite some time now. The latest offering from LG is their C1 OLED series, the only OLED model on the list and the best screen quality of the lot as OLED allows significantly high brightness, sharp colors, vibrant contrast, and the best blacks on any TV. Surpassing the quality of Samsung QLED, it is the perfect treat for streamers and gamers, as this TV can immerse them in an experience which works best with 8K and Ray Tracing. The only drawback could be the price for some but once you spend on something like OLED TV it justifies the price itself in the very first viewing.
Final Thoughts
The future belongs to streaming and as we witness the screen and picture quality is increasing by leaps and bounds with 4k and 8k coming in only a difference of a few years. To keep up with the latest technology and enjoy your favorite content and games as they're meant to be, Smart TVs are the best way to do it as they are the future of TVs. This is why we have created this list of top smart TVs available in the market to aware the readers of their cutting-edge technology and features so they can make the best decision when choosing one for themselves.
About Author