Why Does Your Phone Restart Randomly & How to Fix it?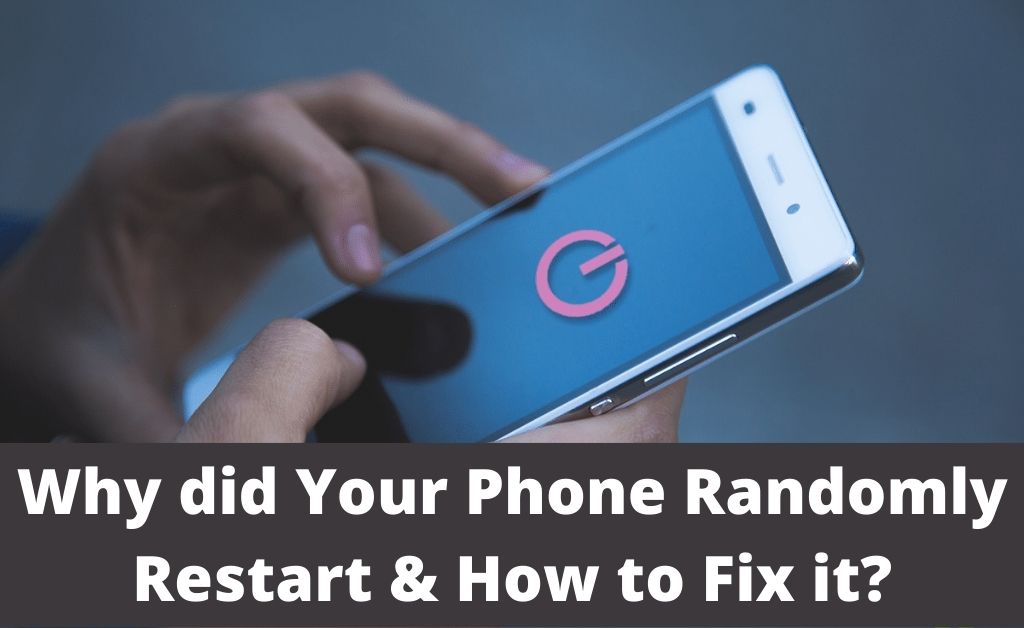 Why did my phone randomly restart? Your smartphone might come across quite a wide range of technical issues, regardless of its operating system. And, random restarts seem to be quite a frequent issue with the latest mobile devices. You can usually fix them all by yourself, without any professional assistance. But, the solution you must apply depends on what causes these random restarts. 
Does your phone keep restarting randomly? Then, go through the fixes listed below and apply the appropriate one for a perfect solution. They can often help you fix the problem within a short time. 
Simple Ways to Deal Why did my Phone Randomly Restart
You must consider all the possible causes behind the random restarts and apply fixes accordingly. So, proceed with the following steps if you are wondering where to start: 
Make Sure the Battery is Positioned Properly
Does your phone have a removable battery? If yes, you must check whether the battery is inserted correctly in its slot. If it is not, that might explain the random restarts on your device. If you are unsure, simply remove the battery and insert it properly again. Then, check whether the random restarts persist. 
The problem might also have something to do with the battery connector pins. In such cases, you can fix their position for a better connection with the battery. However, you must do that very carefully to not end up damaging the pins. Approach a professional repair service if required to fix this issue. 
Check Whether the Power Button is Stuck
Your phone might restart randomly due to the stuck power button. And, this might often happen due to the case you are using for your device. So, remove the case to determine whether it was causing the issue. Does the power button remain stuck after that? If yes, then that might be due to dirt stuck in it. 
So, try cleaning the sides of the button and use canned air, if required. If that does not work, you might want to immediately reach out to a repair centre. 
Prevent Overheating 
The random restarts might also occur due to overheating on your phone. And, this could have a wide range of causes. So, you must take the essential steps to prevent overheating on your phone. 
First, you must switch off the device to let it cool down. This should work when your phone has heated excessively due to prolonged use. But, if this is ineffective, you must take the following measures:
Ensure Proper Airflow for Your Phone
You might run various demanding tasks on your device. As a result, it might heat up quite often. So, it requires a good amount of airflow to remain cool. In some instances, your phone case might pose an obstruction to that. You must remove the case and get a different one in such situations. Apart from that, you must also keep your device away from direct heat or sunlight.
Get Rid of Malware
Frequent overheating might indicate the presence of viruses and malware on your device. So, you must run an antivirus scan to make sure whether your device is infected. 
Did you start facing the problem after downloading a particular software? If yes, then removing it from your device might fix the issue. Also, you must avoid clicking on suspicious links and downloading suspicious apps to avoid malware infection. 
Close Unnecessary Background Apps
Have you left too many apps unnecessarily running in the background? Then, that explains why your phone overheats frequently. You must close all the apps running in the background that you are not using. And, this will reduce resource usage and help your device stay cool for longer.
Keep the Software and Apps Up-to-Date
Outdated system versions and apps increase resource usage on your phone. As a result, it might heat up excessively quite often. You must update the system and apps on time to avoid that. This step can significantly decrease overheating on your phone. 
Do not use the Device with a Weak Signal
Is your device receiving a poor signal? In that case, you must wait until the signal improves. After all, the device would use more resources if you use it with a poor signal. So, minimizing device usage should help you avoid overheating in such a situation. 
Remove Any Apps Causing Trouble
You might face issues like random restarts due to a faulty app on your device. As it happens, your device might often restart to fix issues with the app. So, you might keep facing the problem until you remove the app. 
Needless to say, the only solution in such situations is to get rid of the app. Your device would usually mention the app that is causing issues. In such cases, you must remove the app if you do not need it. You would also probably find many suitable alternatives to it if you need any. 
Clear the Cache Partition
The random restarts might sometimes occur due to an issue with the background cache files. In such cases, you need to clear the cache partition. You can do that by booting into Recovery Mode on Android devices. Power off your phone and then hold down the power and volume up buttons. Then, click on "wipe cache partition" in the recovery options. 
Fix System Corruption
Does the problem persist even after applying the aforementioned fixes? If yes, then you must consider system corruption as its cause. And, resetting your phone might be the only way to fix this problem. 
Before proceeding with that, you must also back up your data if you have not done so already. Then, open the Backup & Reset settings on your Android phone and click on "Reset device". 
Get a Repair In Case of Hardware Issues
Are troubleshooting steps ineffective in stopping the random restarts on your phone? Then, the problem might lie within the device's hardware. And, you would usually need professional assistance in that case. So, contact a reliable technician for an effective and long-lasting fix. 
About Author