Why Should You Use Solar Energy for Your Home?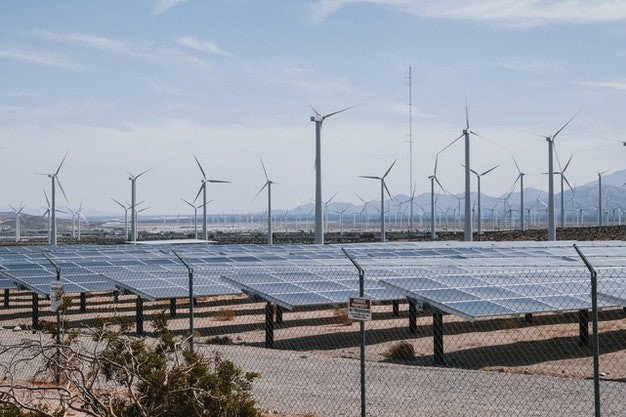 Source: pexels.com/@kindelmedia
Solar energy is not a new invention. The systems that convert sunlight into energy have been around since the 7th century B.C. and yet many people are still unaware of its worth. Fortunately, it is gaining popularity in the recent decade because it offers huge advantages to both humans and the environment. Solar energy can be an efficient solution to combat climate change and reduce your home's carbon footprint. Here are a few more reasons why solar power is an excellent alternative energy resource for your home.
Renewable Source of Energy
Since the sun is the most abundant source of energy on the earth, solar energy is one of the most efficient energy sources. In just one hour, it can provide enough energy to power the entire world for an entire year. As a renewable energy source, the sun is a sustainable and unlimited resource as well. Future technologies will continue to exploit this source in better, easier, and less expensive ways. It makes solar energy one of the rapidly growing renewable energy sources.
Similar to wind, biomass, and hydro, solar energy is a natural source of energy. It can supply electricity to your home while also assisting in energy efficiency. Aside from providing electricity, solar energy can also be used to heat your home. This can be done by installing solar thermal systems that provide warm water to your home.
If you need another reason, consider how low-maintenance the system is, making it a good home investment. The benefits of solar energy can only be observed in the long run. The more you use your solar power system, the more money you can save by lowering your utility bills.
Cost Effective
Solar energy has a number of benefits, including higher financial returns and cheaper monthly electricity costs. If you live in a region where the weather is warm all year, such as Southeast Asia, renewable energy produces significantly more and can be traded with utility. Moreover, non-renewable energy sources are limited resources. As a result, the energy prices are unpredictable; they can be high or low at any time.
The solar panels will still work to power your home even if the sunlight is dispersed or indirect. There is no doubt solar energy is produced more on sunny days. However, you should know that solar panels continue to draw energy even during gloomy weather. Cloudy days contribute from 10% to 20% of the power generated on sunny days. With such installation, it can help you increase your energy independence and get your home off the grid.
Another good news is solar panels require relatively little maintenance. They are often installed at an angle to let rain drain freely while also removing dirt and dust particles. Solar panels can last for more than 25 years with little loss of efficiency if they are not trapped by dirt.
Good for the Environment
In case you have not heard, solar energy is a clean, green energy source. Solar power does not pollute the environment in any way. In fact, it is a great way to reduce your carbon footprint. For many years, we have relied on traditional energy sources to generate power that emits hazardous gases into the atmosphere. We are aware of the implications, such as air pollution and climate change, but it is time to take a step back. Installing solar panels on your home emits no greenhouse gases and reduces our need to rely on non-renewable energy sources.
All solar power essentially used a little amount of water, roughly 20 gallons per megawatt-hour for cleaning solar collection and reflection surfaces. It may sound a lot, but non-renewable energy sources are even worse. Coal, natural gas, and nuclear power all require significant amounts of water, which can eventually lead to water pollution. Solar energy does not need much, using little to no water to operate. This means that the usage of solar panels does not deplete water resources and putting a strain on the water supply. As a result, solar energy is both safe and favourable for the environment.
Use Less Electricity
The following reason is self-evident, but solar panels help homeowners to use less electricity. In general, electricity is transferred via massive networks from large power facilities to consumers. It also passes via power lines, where some energy may be wasted due to the resistance of the cables. As a result, power losses would occur in long-distance electric transmissions. To protect yourself from unpredictable spikes in utility bills, invest in a 4kW solar system and the low-cost electricity are available throughout the day.
Once you have solar panels installed on your roof, you have technically achieved energy security. Your energy becomes domestic because the sun never raises its rates. Given the short distance, rooftop solar power can also help increasing electricity efficiency. Furthermore, solar battery storage devices are useful for storing electricity at night or when it is pouring. As a long-lasting and sustainable energy, the system can ensure that there is enough energy to meet the needs of your home.
Make the Most of Unused Land
With the increasing demand for solar electricity, the usage of this renewable energy resource may become more accessible to all households. The solution is to make full use of undeveloped land and bring significant value to the area. These huge lands usually are remote from major cities or capitals and are used to build solar farms. Solar farms, also known as photovoltaic power plants, are enormous clusters of solar panels that feed electricity into the power grid.
The major purpose of solar farms is to offer sufficient electricity to every homeowner, even if solar panels are not mounted on their roof. A floating solar farm has the size of over 70 soccer fields, for example, has begun generating power in Thailand. Also, 45-acre solar farm in the United Kingdom was recently built and can power 2,500 homes. We avoid the need to use pricey land that could be better used for other purposes. All these initiatives will put solar technology to good use while also benefiting the environment.
About Author