5 Benefits You Could Get If You Decide To Build An Apple Watch App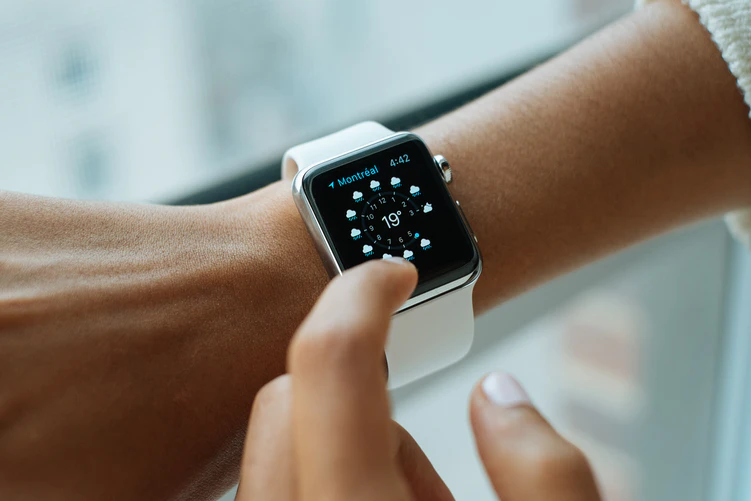 The importance and the demand for Apple Watch have grown and surpassed any similar inventor racing to win and own our wrists since 2015. Although Apple does not bother to show off how "smart" her watch is, since you already figured it out, Apple is all about creating things in a digitally intelligent process. Even the early models were convincing enough to be dubbed "The Magic Wristband." They offered various apps, and they put weather, messaging features, and fitness on the wrist. These incredible rooms for creativity are still open, and you can build an Apple Watch app.
In 2021, the smart company and the custodian of the Watch OS have released 6 six versions of the Apple Watch so far, and opportunities to create a wearable app have gotten even better. The Apple Watch Series 6 came with capabilities such as measuring blood oxygen. When you add its Electrocardiogram (ECG) measuring capability, this magical wristband quickly appears as though it is a dedicated healthcare device. Thankfully, there is a bunch of information about such apps creation, for example in the article from TopflightApps you can learn the steps on how to create a WatchOS app.
Let's take a look at the 5 benefits of creating an apple watch app..
1. Connectivity
Apple does not mess around with connectivity on any of its devices. On the contrary, the company thrives on connectivity. This means that Apple Watches also work based on this unprecedented connectivity. The apps on the watch do not compete with the apps of the big-brother devices such as iPhone and iPad; they are complementing the apps and helping with seamless access across all the devices. So you can rest assured that if you build a WatchOS app, you would not need to fear intimidation from other Apple devices running on iOS.
2. Enterprise Opportunities
The WatchOS 7 gives users the capability of using an Apple Watch without iPhones. This independence is a huge win for businesses that can equip their team with valuable on-demand resources, all available with a single tap on the wrist. In addition, choosing to make a WatchOS app for enterprise purposes means you can effectively coordinate tasks like sales and marketing as long as the team stays connected.
3. Smart Notifications
Apple Watches may have a surface area about the size of regular watches, do not be fooled by the size. The delicate but upscale materials that make up the display of Apple Watches are unsurprisingly similar to what can be found on iPhones and iPad. This means that viewing notifications on an Apple Watch is as easy as a breeze. At a single glance, it is possible to be reminded about a task or event, monitor incoming notifications to verify their importance, and take action based on the level of urgency.
4. Business Automation
There are a lot of benefits for businesses that are considering digital assistance to accelerate growth. Developing WatchOS apps for businesses is an excellent way of showcasing their customers' willingness to adopt sophisticated business solutions. Businesses can enjoy easy access to information, messaging, and even phone call capabilities. The bottleneck of time is highly reduced if not eliminated as quick responses, coupled with the natural flexibility of the wrist, will surely see to it that no time is wasted and guarantee increased productivity.
Everyday tasks like messaging and searches can be automated by connecting to shortcuts that are already set up on iPhone or iPad devices. In addition, since the watch is highly customizable, the apps needed the most for daily business tasks are on ready display. As you can see, Apple Watches has taken the whole concept of a wristwatch to a different new level and has opened a world of possibilities for your business.
5. Independence
Apple Watch has evolved from a device that depended on other devices and their apps to survive. So if you decide to develop an apple watch app, know that as a developer seeking to commercialize an idea through a wearable app on Apple Watch, you just hit a goldmine. Apple Watch apps have broken a significant barrier for developers, and this means your apps are exclusively resident on the WatchOS Store. So if you build an Apple Watch app, millions of users can discover it by searching for Apple Watch apps right from their wrists.
About Author