Get Your Hands On the Best Wi-Fi Routers!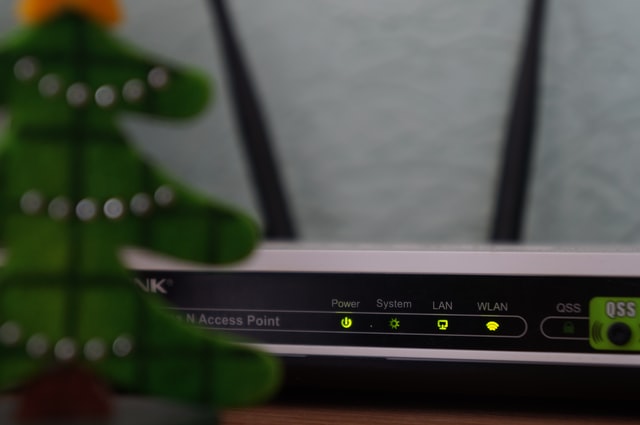 Your Wi-Fi router is the most important part of your home network. Not only does it connect you to the internet, but it also connects you to your work, studies, entertainment, games, friends, and family too. You don't want to invest in a poor Wi-Fi router that hardly delivers a stable internet speed. Wi-Fi coverage, connectivity, range, and performance heavily depend on how reliable your Wi-Fi router is.
We've rounded up the best Wi-Fi routers you can find in the market, so check out the list below!
Netgear Nighthawk AX8 (RAX80)
A Wi-Fi router should come with easy controls, built-in security, and the ability to perform well. Luckily, the Netgear Nighthawk AX8 (RAX80) comes with all these features and more! From offering enhanced security with extra malware protection to a 90-foot range and top performance, this incredibly fast and safe Wi-Fi 6 router is the perfect pick for your home network. Although it's a bit pricey, it's easy to set up and configure without restrictions.
TP-Link Archer AX11000 Next-Gen Tri-Band Gaming Router
This Wi-Fi 6 router is for all the gamers out there. It makes up the perfect gaming router because of the numerous ports, game-friendly settings, gamer-centric UI, multi-gig WAN support, malware protection, and parental controls it offers. Oh, and its super simple to install as well! The only downside is its price and weight.
It's bulkier and costlier compared to other gaming routers in the market but it's definitely worth it if you want the best gaming experience right at home. And to make your gaming experience even better, sign up for internet plan offered by Mediacom customer service and enjoy lag-free gaming even during peak hours!
Netgear Nighthawk AC2300 (RS400)
If extra security is what you're looking for when setting up your home network, look no more! The Netgear Nighthawk AC2300 (RS400) is packed with up to 3 years of protection software from Bitdefender Total Security software, providing cyber security in the best way possible. It safeguards all the connected devices in your home, from smartphones and laptops to smart home devices like doorbell cameras and TVs. It's easy to install and manage and covers most household sizes with enough range.
TP-Link Archer AX50 (AX3000) Dual Band Gigabit Wi-Fi 6 Router
A fast and affordable mid-range Wi-Fi router like the TP-Link Archer AX50 (AX3000) is all you need to make a good home network. Along with link aggregations, malware protection, and easy configuration, it also promises strong signal strength and speedy throughput. And the best part is that it costs less than $130 on Amazon. Talk about speed and reliability on a budget.
Final Words
A good Wi-Fi router is nothing without a fast internet plan! In simple words, it's a package deal. Your Wi-Fi router can only deliver speeds as fast as it's allowed by your provider's plan. This is why, when you sign up for a Windstream Kinetic Internet plan and pair it with a good Wi-Fi router from the list above, you get high-speed internet and seamless connectivity at the right price!
About Author