5 Best Online Notepads for Quick Notes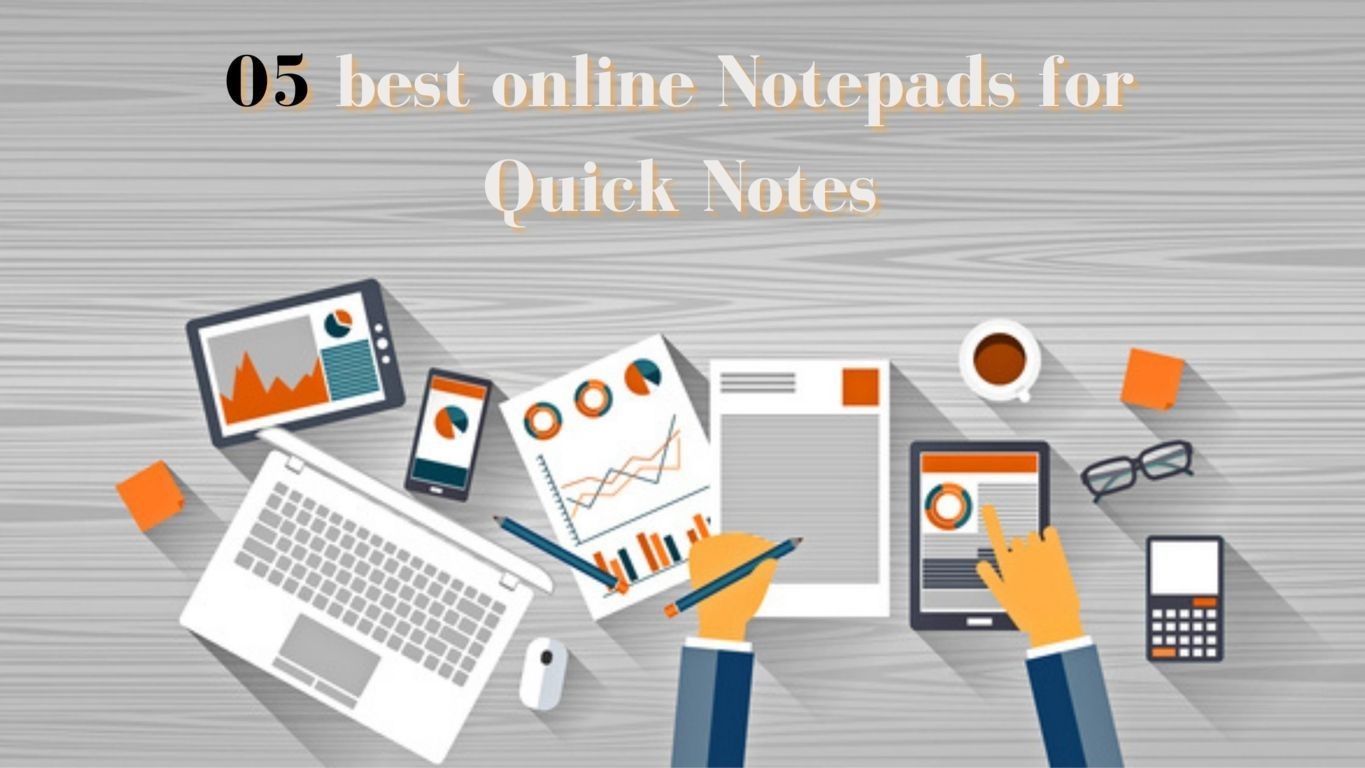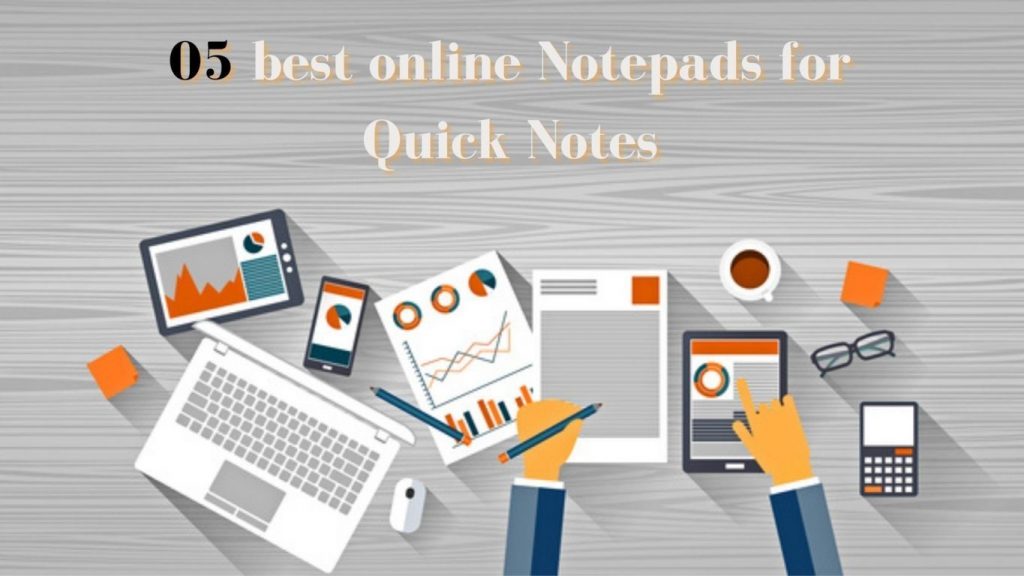 Notepad technologies have evolved a lot over the years. There are so many better and more efficient ways to take notes these days than to use a pen and paper.
In today's fast-paced world, you need to make sure that you stay on top of all the useful information that comes towards you.
And using a notepad to write down that information is the best way to go about it.
You can't rely on a pen and paper to take notes. This is because you don't always have access to these things.
There is an even better way of going about it. And that is using the Online Notepads.
Online notepads are an excellent alternative to the standard pen and paper for taking written notes.
These tools work on a web browser so you can access them regardless of the time and location, given that you have a laptop or mobile phone device with an active internet connection.
Let's go over the benefits that online notepads have to offer along with the best online notepad tools that you can use for taking quick notes.
Benefits of Online Notepads
·       24/7 Access
Online notepads are available 24/7. These web-based apps don't ever go offline. So, it doesn't matter where you are or what time it is, you can use these tools 24/7 to take notes.
·       Text Formatting
Most of the online notepad tools offer you text formatting features. You can use these features to adjust the text any way you want to. This makes it easier for you to mark useful information from your notes. Also, you can make your notes more readable using the text formatting features as well.
·       Phone Support
The biggest benefit of online notepads is phone support. This takes the ease of access for taking notes to a whole new level.
5 Best Online Notepads for Quick Notes
The Online Text Editor by Prepostseo is a complete notepad and text editor solution that you can find out there.
This tool offers a wide range of features including taking notes, text formatting, saving documents as PDF, Grammar and Plagiarism Checking, Paraphrasing, and so much more.
This tool is more than just a simple online text editor. With its text formatting features, you can add any kind of information that you want and save it for offline reading.
This tool is great for taking instant notes as it is quite fast and efficient.
This tool is optimized to work on mobile devices, so it offers a great experience on smartphones as well.
With this notepad and text editor tool, you get to have a safe and secure note-taking experience. The data that you enter in this tool is removed instantly from the servers once you are done using this tool.
Edit Pad Text Editor is a great web app for taking notes, saving them for offline reading, and checking plagiarism from the input notes.
When you visit this tool, you can either start a new document or upload a text file from your PC to get started.
Edit Pad has a simple yet effective UI design which is quite good in terms of the performance that it has to offer. We have tried many notepad tools, but this one stands out in that it is easy to use.
Edit Pad also offers additional features like plagiarism detection, grammar checking, and paraphrasing that you can check out.
Onlinenotepad.io offers you an easy-to-use solution for taking quick notes. The user interface and the user experience of this online notepad are as simple as they can get.
The best thing about this tool is, it saves your notes on the cloud. You can write a note using this tool and it will be saved automatically.
You can check the previous notes on the Saved Notes tab. From there, you can either delete the notes or start working from where you left off.
Onlinenotepad.io stands out because it is a free tool and still, it doesn't have any kind of annoying ads on it.
This tool offers you the best online notes-taking experience which you won't find anywhere else. There is no limit to the amount of text that you can write using this tool.
4.    OnlineTextEditor.net
OnlineTextEditor.net is a free to use web app for taking notes that works without any kind of registration. This online text editor is highly recommended because of its friendly user interface.
This tool saves your written notes as well. The notes get saved automatically and you can access them later on, using the same device that you use to write the notes.
This online text editor tool offers additional features like finding the word count, character count, and Pop Up window, etc. You can also download the written notes if you want to.
5.    Free Notepad – Tool Swift
Free Notepad is an easy to use online notepad tool. This tool is good, but it offers limited functionality.
For example, you can't use this tool to edit text or save your notes. This tool is only recommended to be used when you want to take quick notes and not the ones that you want to store permanently.
The notes from this tool get erased instantly, once you are done using the tool. And it doesn't even allow you to save the notes for offline reading as well.
But still, this web tool is quite fast, and we recommend using it for taking notes of things that you need instantly and not sometime in the future.
Final Words
Online notepads are quite a revolutionary technology that has made life much easier for people who always need to have a notepad with them.
These web-based apps are quite good and offer additional features like text formatting and saving the documents which take the notes-taking experience to a whole new level.
We highly recommend that you check out the above online notepads tools for taking quick notes using your PC, laptop, or smartphone.
About Author