How to Speed Up Your Android Phone?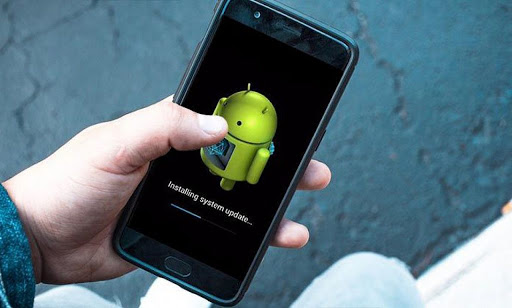 Smartphones nowadays are considered an everyday essential, and it is hard to imagine our lives without them. However, since technology is advancing at a very fast pace, your latest $1,000 smartphone will be outdated in a year or two. Additionally, all of the apps are advancing and require more resources which slow down your phone.
There are different reasons why your smartphone may be running slow, such as Running too many apps at the same time, too little storage, of date operating system, battery condition, and many other things.
In today's article, we will go through some of the ways you can boost your Android Phone performance.
Remove Unwanted Apps
One of the most common issues when it comes to slow performance on Android phones is apps that run background processes. Most of the apps are still operating in the background even if you close the app, which uses your phone resources and slows down its performance.
That's why it is very important to declutter your phone and remove any unused apps that occupy storage space on your phone and might run in the background.
Limit Your Animations
This is a simple but very useful trick that might boost your phone's performance. By limiting all the animations on your screen you can significantly reduce the time that your Android device takes to transition between apps and screens which will eventually make everything faster.
All of these animations are designed to make the user interface look prettier and they don't affect the usability of your phone. So, you should go to Settings and find Transition Animation and turn them off.
Declutter Your Home Screen
Sometimes your home screen can make your phone lose its performance just because it is full of widgets, live wallpapers, social notifications, and much more. All of these things run in the background, which consumes a large part of your phone's resources.
Keeping a simple home layout won't speed up your Android software, it will just help your gadget perform tasks much quicker.
Update Your Software
One of the most common problems of slow phone performance is outdated software. Keeping your Android software up to date is very important for maintaining a steady speed. Every update will improve the usability of your phone as the team launches a new system to fix bugs, security updates, and UI updates. All of these things are designed to enchase the performance of your phone and make it faster.
Clear Cache
Sometimes your Android software is in a perfectly good state, and the issue is within the app you are trying to use. Most of the apps collect cache which is stored on your device and slows down your phone, especially if you don't have enough space on your phone which can cause app crashes.
Fortunately, you can go to each of the apps you use and find "Clear Cache" in settings. If the app doesn't have such an option (most of them have) you find the app in the settings of your phone and clear the cache from there.
Stop Syncing
This is a very useful option that will synchronize your data with Google servers and it is very helpful for transferring data to a new device. Additionally, it keeps you updated with all the new things that you should know about, such as getting new mail, app updates, or other notifications.
With that said, syncing uses a lot of your phone's performance which will ultimately slow down your phone. Syncing runs in the background and refreshes your phone every few minutes interval. You can turn off syncing by going to Settings->Accounts->Accounts & Sync->Data Synchronization.
Final Words
Maintaining your phone's performance is just like preparing your horse for a race at Tampa Bay Downs. In other words, you need to make sure that your phone's resources are going towards the things that are necessary for normal functioning and not wasted on some things that you never use.
About Author