Why AI Tools Serve to Create your Imminent Websites?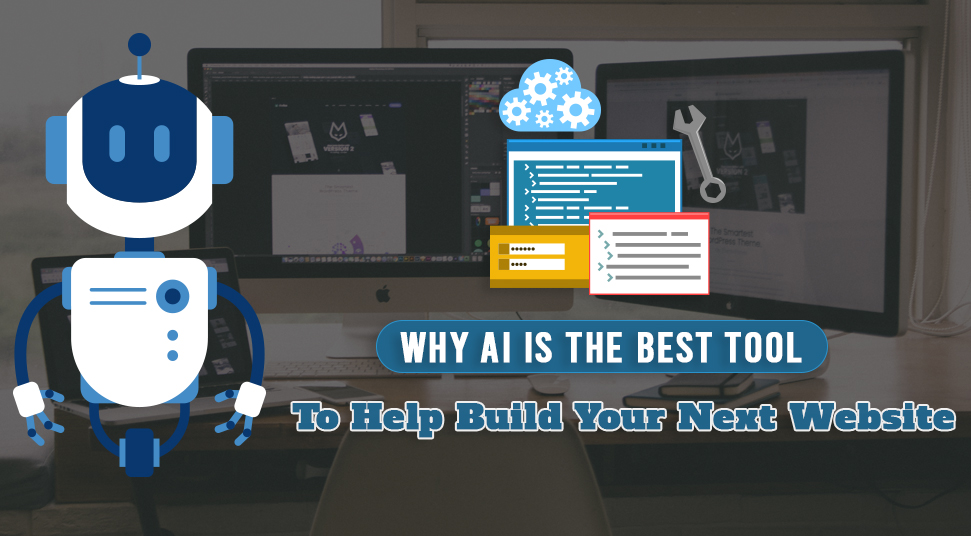 As AI is becoming common in business places globally, there has been a constant discovery of new apps in the market.
Web designing and building are evolving at an increasing rate. This is allowing them to design dynamic and intelligent online hubs.
Marketers are trying to capture public attention but when things get difficult to use they walk away to crave for resources and budgets.
Achieving good results in marketing is becoming more demanding day by day. With an organized online platform, it takes becomes easy to get brand clarity among the customers.
With the help of artificial intelligence, marketers can grow tremendously. In fact, it is believed by the companies and the tech leaders that AI increases productivity.
In this article, you will get to know a few cost-effective AI tools which would speed up your marketing efforts, saving time and improving the quality of customer experience. So, let's get started.
A Comprehensive Guide to the Best eCommerce Sectors 
The main problem in researching how to start an online business is by choosing the best eCommerce platform as hundreds of them are available. Let me brief you up about it one by one.
1. MarketMuse
This Artificial Intelligence tool is used for competitive study, SEO, and content research. It also helps in making the process faster and uses AI to make the content more relevant.
In addition, it helps you to know the search terms which you have not understood in your website. Marketers can try the free trial version for analyzing and filling up content gaps.
This cloud-based software will allow you to analyze the relevance of a webpage in relation to a topic. Further, it helps you with the keyword along with suggestions for betterment.
2. Exceed.ai
Exceed.ai uses AI-based technology for lead communications and qualifications at any time and place.
It helps the marketing teams by speeding up the sales process with its cloud-based software. This AI tool acts as an online sales assistant aiding automatic email conversation and personalizing chat.
It understands the requirements and takes the conversation further accordingly. In short, it tries to provide a natural human-like experience to the valuable and potential customers.
This software comes with innovative technologies which include scheduling meeting, user-profiling, and personalized lead development.
3. Lumen 5
Lumen 5 is a smart application that creates slideshow videos with a professional look. This is the best AI Software that converts a blog post into a video using AI technology.
It further permits content creators in adding a brand logo, pictures, and music as per their preference. Also, its paid version will cost you around $49 USD per month. 
4. Designhill
This is basically a logo creator that uses AI and machine learning technology. It offers you a variety of logo designs with a single click of a button.
User needs to answer some rapid questions and select a business logo from a variety of available options.
Thus, you need not pay any third party design agency to undergo a lengthy process for creating a business logo.
Designhill will cost you near about $20 USD for normal files and $65 USD for any premium package. The premium option is good enough to use as it comes with dozens of file formats.
5. Google AutoDraw 
To find the best drawing for your business, a huge requirement of struggle is needed to browse through a lot of stock illustrations.
The AutoDraw tool of Google makes drawing very easy and convenient. You just need to open the tool and start to Doodle.
It suggests you with image suggestions on the basis of your sketch, providing you the best version of anything.
6. Chorus
Satisfying the customer is the main motive of marketing. To achieve this, a marketer needs to identify the pain points of a customer.
Chorus is an AI software that helps in gathering customer's data and information by recording as well as understanding sales-based calls.
This tool notes all the calls and enters them into the CRM tool of an enterprise. Chorus also helps in creating an information backlog loaded with customer's choices and awareness.
Thus, it helps marketers in saving time to conduct an interview for sales teams. With the help of this technique, you can easily track the conversion of the sales team and can concentrate on selling rather than preparing reports on each and every customer communication.
7. NetBase
Listening to social media is the best medium for marketers to study their crowd, brand conversations, and to meet the competition. NetBase infuses machine learning & deep learning into social listening.
Thus, it provides accurate audience reactions and emotions to understand social media communications within a fraction of seconds. In other words, it enables professionals to concentrate on the planning part.
Furthermore, it assists marketers of social media with intuitions like crowd behavior, emotions, and operators. The software also provides broad and insights relating to micro-level.
Also, there are some other software such as-
Xinoah

OneSpot

Curata

Node

Atomic Reach

Smartly.io

Adobe Spark

Automizy

WordLift

Crayon

Seamless.ai

Article Forge

Aivo

Over to You
Techniques to Achieve AI Tools with Quick Creation and Unique Output
Quick creation is possible because of the pre-built machine learning techniques. All you need is to run them as per your inputs which in turn will offer you result instantaneously.
The dynamic and unique output is possible because the permutations like text, color, sections, etc. among businesses are very large. It's all about creating a tool that can progress over time.
Right from the initial stage of its development, the data that is supplied into it should be of great quality, distinct and evolving in nature. 
Handling of AI Sites
AI should understand how to manage account designs without overlapping with other designs for editing. 
This would be helpful for easy editing. It is also necessary to create instinctive and user-friendly methods for easy management. Also, regular updates of these websites are equally important.
AI to Support and Help Professional Designers
With the help of AI, designers can create a blueprint before delivering the final output to the customers.
It also helps them to generate ideas before they actually start working on it. Thus, AI enables professionals to use the draft to create a final product both for themselves and the client.
The Future of AI
The way AI is progressing, it will be really difficult for a human to distinguish the sites created by AI and a professional designer.
Thus, it needs to become more creative instead of imitating from what it is learning through the fed data.
AI may become better and experimental with time. However, the above mentioned AI websites will definitely ease your marketing tasks.
It is the disruptive technology to improve the game of marketers. In other words, it enables marketers to apply their brain on strategic planning and to create more innovative tools.
About Author