How to Get Ahead in Data Security with Outlook Web App Multi-Factor Authentication?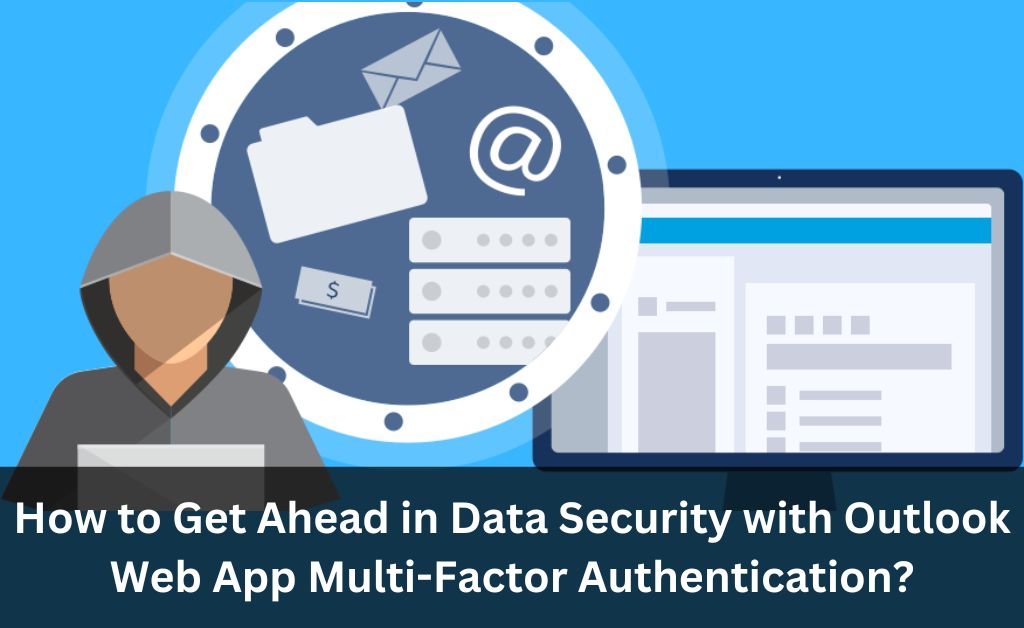 What is a Multi-Factor Authentication
A multi-factor authentication is a software that allows businesses and organizations to secure the data that they store on online platforms and their computers. The demand for multi-factor authentication applications started to increase ever since the number of remote and hybrid work types started to increase. Many businesses started to store their work data and information online to make it easier for employees to access them whenever they work outside their offices. However, storing information that belongs to an organization's customers, partners, and companions is risky since the number of hackers has increased, which has put these companies at risk of losing this confidential information to the public.
Thus, to secure data and decrease the risk of hackers leaking information to the public, businesses have started to install multi-factor authentication on their devices and Inboxes.
Importance of securing data in Outlook Web using MFA
Communication is the main part of any business partnership. Nowadays, businesses mainly communicate through emails, which are happening on online email platforms, such as Outlook Web App (OWA). By communicating through Outlook emails, businesses often share confidential partnering contracts and other important information with their customers and partners.
So, to decrease the risks of leaking private communication between businesses and their partners, businesses have started to connect their email addresses with OWA MFA. The Outlook web app's multi-factor authentication allows users to ensure that all of these engagements are secured from cyber attacks.
Steps to get ahead in data security with the Outlook web app
1- Download an MFA provider service
When a business decides to connect an MFA application to its Outlook Web, managers need to make sure that they are using the right app for their organization. In other words, managers need to do prior research and figure out the most practical application for their employees.
Figuring out could be the trickiest part; however, when managers settle on an application, they need to download the up-to-date version and move on to the next step.
2- Create an admin account for the business
The second step is creating an admin account for the business while ensuring that the domain and the API of the business's outlook email addresses are written. The admin account acts as the domain of all the business's Outlook email addresses while ensuring that all accounts are protected.
How does this work?
Users log in using their company ID and password
After the admin account is created for the MFA app provider, managers will have to ask their employees to connect their Outlook email addresses to the MFA provider. After the connection is completed, each employee needs to set up their accounts and choose their preferred way of multi-factor authentication.
Now that the account is connected, an employee will have to log in to their account using their company email address and password. However, unlike other times, a second password will be requested to ensure that the user is from within the organization.
Verification notification is sent to the authentication service chosen previously by the company
The second step of the logging-in process required from employees when an OWA multi-factor authentication is requested is to verify their identity.
Many MFA applications provide numerous ways to sign in; the most popular ones used by employees are one-time authentication codes sent to a mobile phone, a fingerprint scan, or face recognition.
Upon approving the verification, the user has access to the data
After employees insert the required information to verify their identification, they are granted access to their company accounts.
For instance, if an employee has decided to use a one-time code option, they will receive a code as an SMS, and when the code is entered, they will get access to their company account.
Conclusion
To conclude, communicating on online platforms, especially for businesses that share contracts and confidential documents with their employees and customers, has put them at risk of leaking information to others, which can have a negative effect on their company's reputation.
So, to ensure that the communication that happens on online platforms is protected, such as the Outlook Web Application (OWA), businesses should secure them with multi-factor authentication applications to avoid facing problems with their customers and partners.
About Author