Should I Move? Find Out Who Lives On A Certain Street And Make Sure Your Future Neighbourhood Is Safe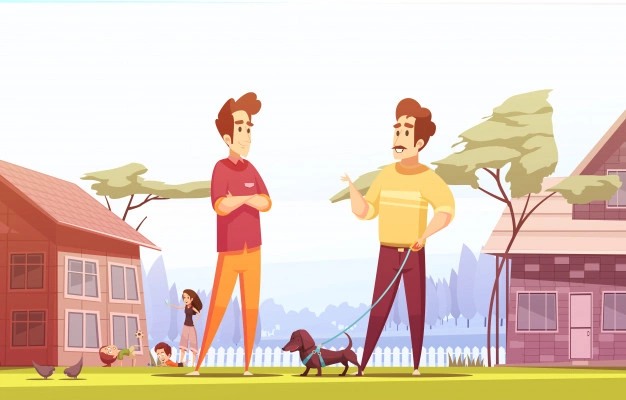 Whether you are looking to purchase or rent a place to serve the purpose of being either a permanent or a temporary home, one of the most important considerations should be the safety of the community. It is critical that you conduct a thorough study before moving into a new community to ensure that you will feel safe there. Especially if you have a family or intend to have one in the future, it is necessary to find out who lives on a certain street so your safety can be assured. In this expose, you will learn the ways to find who lives in your neighbourhood (for more ways and tricks it's worth checking the article how to find out who lives on your street), and how your area can be made more secure.
Ways to find out who lives on a certain street
You may learn more about someone's background by doing more than just searching for them on Google. The same holds true for your own personal past. Whatever your purpose, there are numerous safe and legal ways to find out who lives on a certain street, all while maintaining complete privacy. Here are some straightforward strategies for locating public information that does not necessitate the use of a private investigator.
WhitePages
It's quite difficult for many to recognize someone just by their first names due to no prior introduction. However,  in seconds, you will find people who live on a street thanks to the WhitePages website. The service is completely free and extremely simple to use. It is as simple as entering the street address and you should be good to go. More detailed reports, including cell phone numbers, bankruptcy records, criminal records, and other information are available with a WhitePages premium account.
Your county's government services
If your county government is anything like the majority of counties in the United States, it makes a significant quantity of information about addresses available to the public. This covers the people who live at the given address. So, visit the county assessor's or recorder of deeds office to complete your transaction there.
These agencies keep track of property information such as parcel number, tax identification number, and, most crucially for you, the name of the person who owns the property at a certain address. If you are unable to locate the information you want online, contact the County Recorder of Deeds. Visit your county's website to get the phone number and contact it during work hours. They should be able to provide you with the information over the phone or direct you to where you may obtain the information.
Reverse Address
Despite their many advantages, search engines are nearly useless for reverse address searches. Search engines like Yahoo, Google, and others are not designed to cross-reference property owners' information with their addresses. As a result, they can perform reverse address lookups on private addresses.
However, you can conduct Public Records Deep Searches using Radaris, a people search engine that hosts comprehensive information from local, state, and federal sources. This search engine provides free public profiles as well as premium contact reports, background checks, and other data tools. Assist you in identifying the people who live on your street.
Family Watchdog
As a culture, we must confront an unpalatable truth. There are a large number of sex offenders in the world. In contrast to other types of criminals, convicted sex offenders lead highly public lives. Wherever they travel, sex offender registries make every effort to keep track of them, allowing their neighbors and coworkers to be on the lookout for them. With Family Watchdog, you can easily find a list of these offenders, details, and photos by simply entering an address or a ZIP code.
NextDoor
NextDoor is becoming increasingly popular, particularly in neighborhoods where inhabitants are unfamiliar with one another. The website allows neighbors to communicate online in order to exchange news, activities, and recommendations, serving as a sort of bulletin board for community discussion.
On NextDoor, you can find who lives on your street, know their names, and even house numbers.
It is always better to be safe than sorry; safety first. For more detailed and accurate public records in the United States, Radaris offers detailed information. With Radaris, it is now easier to find out who lives on a certain street effortlessly.
About Author