Technologies Used in Education Today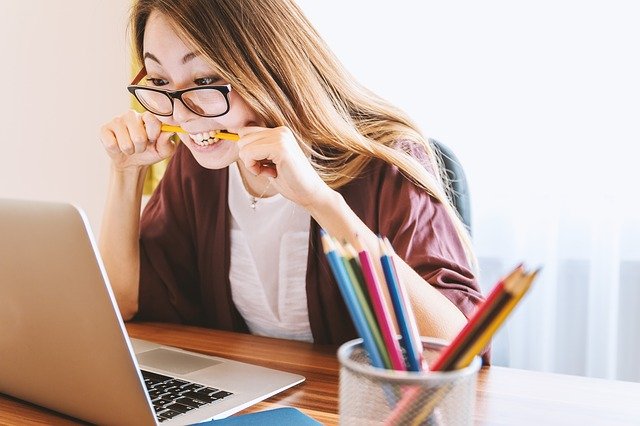 The education field has never been known for its rapid technological advancement, but recent events have forced schools and corporations to reevaluate their methodology. One of the main reason's education remained relatively stagnant over the previous decades was the fact it is difficult to overhaul any type of teaching model when so many students already rely on the existing way of teaching. Major transitions can lead to lapses in instruction that throw off curriculum objectives and deadlines; today's technology, however, strives to eliminate the common problems that interrupt learning.
By harnessing the adaptive abilities of technology, modern education is more responsive to students and teachers alike. Although there is still progress to be made, classrooms across all levels are becoming more contemporary. From virtual classrooms for K-12 learners to AI corporate training, technology is reshaping what it means to be a student in the 21st century.
Education Technology Trends
This article will explain some of the most popular emerging technologies, but there are many more actively in development. The greatest trends are rooted in personalization and adaptive learning. Rather than relying on traditional teaching methods to pass along information, modern education strives to create a more personalized environment. Rather than being restricted to a teacher's availability and limitations, education technology encompasses individual learners' strengths and weaknesses to help them learn more and build lasting knowledge.
Technology gives students an opportunity to work while studying. For example, most of the students start to study how to make money in the penny stock market, where they use their financial skills. They also start to work as a content writer, online tutor,  Web Designer, Freelance Web Developer and etc. And all this works they can do remotely, so it saves their time and energy.
Virtual Classroom
Although the majority of institutions adopted virtual classrooms out of necessity in 2020, they have become a facet that will likely not leave the field anytime soon. More convenient and accessible to a broader range of students, the virtual classroom connects instructors and learners in a single space. More so, there are distance education classrooms that allow teachers to pre-record lessons and upload them for later viewing. The virtual classroom provides the much-needed sense of connection that helps students feel in touch with their programs. It can promote social and emotional development in younger students and help teachers implement teaching strategies like peer modeling more even from afar.
Learning Management Systems
Learning Management Systems (LMS) helps teachers organize large quantities of data and become super productive. Resources can be posted and made accessible to learners at the click of a button while course content is enriched thorough the power of search and integrated multimedia. Other elements of teaching can also be interwoven into an LMS to create a seamless experience for students; skill assessment, homework, exams and practice exercises are all hosted in one space. Scores are calculated by a computer and easily accessible for both learners and teachers to review and provide feedback to one another.
Online Training
Rather than require employees to stop work, online training allows them to develop skills on the job. Proof of training can be provided automatically without the need for an in-person instructor. There is also greater accuracy in skill building as the online training modules allow learners to reread, retest and reinforce ideas on their own time. Most online training platforms provide a combination of self-paced and live teaching. Instructors can provide recorded videos to supplement material or provide real-time lessons to groups or one-on-one .Also online training helps to stay motivated while you're stuck at home.
Education Games
The gamification of learning monopolizes traditional incentives to create a more engaging, rewarding experience for students. Video games are a powerful learning tool that offer greater entertainment and a more memorable classroom experience. Games also provide more time for students to build personal skills like self-management, problem-solving, memory recall and resilience. Educational games can also be customized to suit different subjects and skill levels; their results can also help teachers identify weak points among their students without lowering morale or engagement. With the personalized feedback provided by games, instructors are able to tailor their lesson plans more easily.
Corporate Training
Corporate training is imperative to ensure an organization stays up-to-date and in line with its competition, but the temporal and fiscal expenses can disrupt workflow. New training technologies integrate education into the workplace. The most advanced technologies are artificial intelligence (AI) and augmented reality (AR). Virtual reality (VR) is also sometimes used to help employees practice emerging skills in a realistic setting without any lasting negative consequences. Learners gain greater awareness through these methods and become more competent at their jobs while building skills that could prepare them for greater responsibilities in the future.
About Author