Razer Synapse Not Opening on Windows 10: How to Solve it?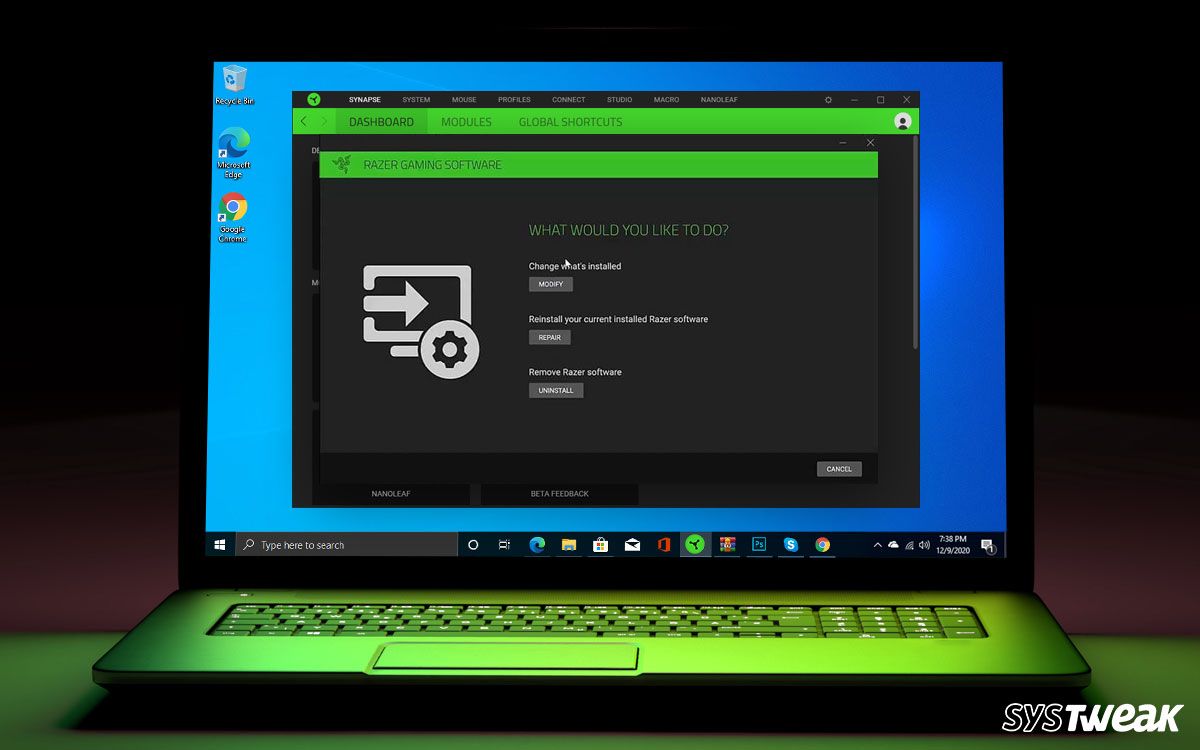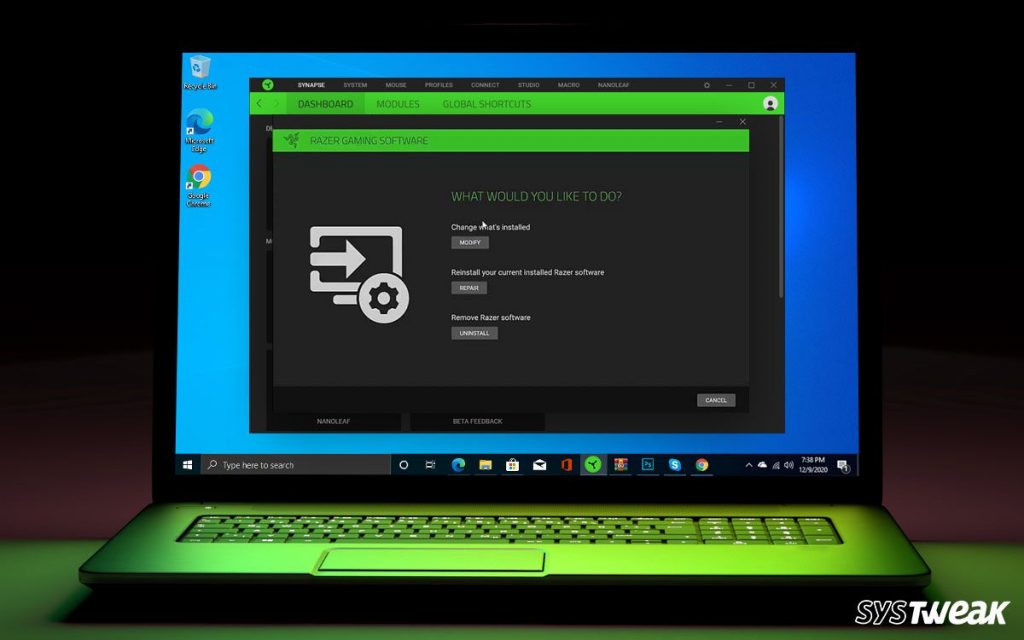 There are various kinds of drivers installed on your PC. And, they are very important for performing various functions and running various programs. So, you must keep updating them from time to time. 
Now, there is certain software that will take care of that if they're installed on your device. If you're a Razer laptop user, you get one such software pre-installed, called Razer Synapse. 
However, many users, especially those who have updated to Windows 10, report Razer Synapse not opening. This is a serious issue that needs to be fixed as quickly as possible. If you're facing the same, there are some methods you can try to find as a fast solution, at home. Read to find some useful information about what to do in this situation.
Recommendable Troubleshooting Methods You Can Try
Unable to open Razer Synapse on your PC? Well, it's not time to start worrying yet. You might want to try troubleshooting the problem first. If they don't work, then there's always expert help to find. Before that, try the following methods to fix the issue:
Disable the ongoing functions in the background
There might be some processes run by the software in the background, unknown to you. To be sure, you must look for them and stop them, if you find any of them running. That's because this could often cause problems in opening Synapse. So, maybe it is the main reason behind the problem you're facing. This method has been tried and tested and is quite effective.
Not only that, but it's quite simple as well. All you need to do is find the ongoing processes in the Task Manager. Stop all the processes that are running. Make sure that all of them are disabled. Now, simply try to open the application again. If you still face the issue, there are other simple methods for you to try.
Delete some files associated with the software
This can be another simple yet effective answer to your problems. In case you're wondering, it does work in a lot of cases. Go to the file manager and find out the Synapse files. Select all of these except the executable file (.exe). 
Now, click on the Razer Synapse application to run it, and it'll automatically download the missing files again. In case it works, you've got an easy solution. If that's not the case, no worries. This wasn't the only solution left, we have some more for you.
It is often the case that the files get damaged or corrupted. This method offers you an alternative to repair that you can use in other cases as well. After all, finding a damaged file and repairing it is more demanding.
Get rid of Razer Surround
Audio is a very important component of your gaming experience. With Razer Surround, you get an optimal level of immersion in your gaming sounds. So, this is a very useful device for your computer. However, it may cause certain issues, such as the one in question. 
So, if any of the previously mentioned solutions didn't work, you might try removing Surround. This method has worked for a lot of users as well, as per their reports. If it doesn't in your case, you can always install the device again. This method is worth trying at the least.
If you're unable to open Razer Synapse, it's not necessarily the software's fault. It could also be that your operating system needs an update. As you know, it is bound to cause issues like this one, Razer Synapse not opening, if you haven't updated it in quite a long time. Users often look every other place for a solution, and then finally realize they just need a system update. 
So, you're advised to consider it much earlier, that might save you some valuable time. Therefore, go to the manufacturer's website to find and download the latest update. This can fix many issues in the working of your PC.
Look for .NET Framework updates
Just like there is software for keeping devices updated, there is software for running applications as well. If you're using Synapse, you should have .NET Framework to run it. Otherwise, it's impossible to run it on your device. Not only that but also you have to keep updating it regularly so that everything works well. Not doing so can cause problems in opening Synapse. 
Go to the official website of .NET Framework for the update. You'll find many versions listed there, download the latest one among them. After that, install it on your device safely before you restart to check on the Razer Synapse not opening issue.
Fix other problems in your system
Razer Synapse not opening may not be the only problem in your PC, there could be others as well. If you don't know about them, it's time to check and make sure. It is often the case that the problem you're facing in Synapse is caused by some other issue. So, fixing them can offer you a solution. As for finding other issues, there are various tools that allow you to do that with a single scan. You can use one of them to make the task easier for you.
Did the previous methods fail to provide you with a solution? Then, you may have to reinstall Synapse on your device. This would be the only viable solution left for you in such a case. You should go with the reinstalling only after you have properly applied all the other methods, and they didn't work. Create a new account, if you're facing a problem in installing.
Conclusion…
The issue of Razer Synapse not opening could bring along many other problems for you. After all, it handles such important functions as updating drivers in your device. You must get on with finding a solution right away. The methods listed here have all been applied and worked in many cases. You might want to try all of them before you move on to find professional help.
About Author