Exclusive Trends in Web Development You Can't Miss in 2019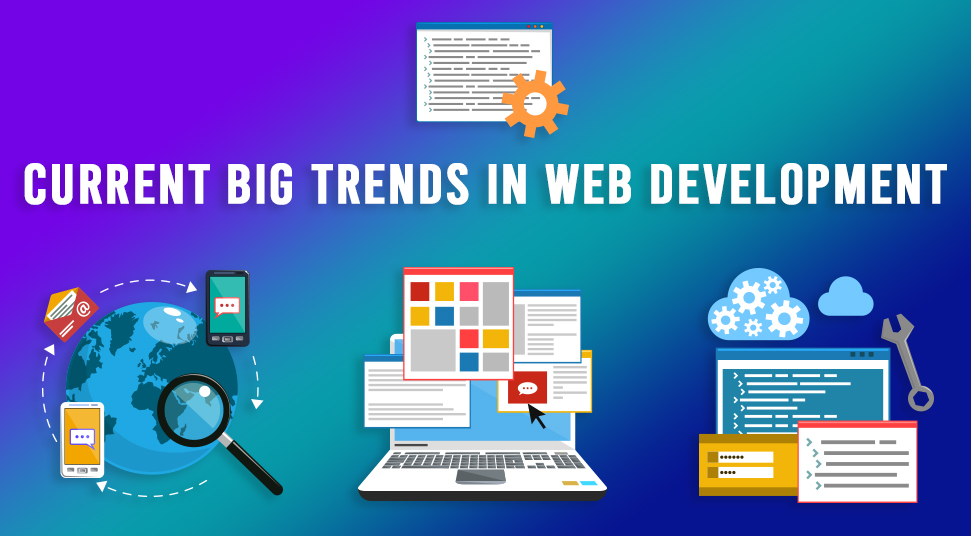 The year 2019 is when we'll be seeing some of the most innovative trends in web development. Now, websites being one of the fundamental requirements for businesses, advancements are inevitable. 
Be it small or medium-sized businesses, all the way to mega-corporations. The need for having a legit website is common to them all. As without that, you're going to face some real difficulties in reaching out to your customers spreading any message, related to your business. This is especially the case for newer enterprises, compared to the existing brands. 
Once you've taken care of that, you'll also have to enhance the visual appeal of your website along with its overall performance. Since if it doesn't look the par, or work properly, that's going to open up a whole new can of worms. 
So, if you are aware of the latest trends in the field of web development. You'll be able to avoid all the troubles. Let's have a look at these trends now. 
5 Premier Trends in Web Development for 2019 
Here we've listed all those web development trends which you can incorporate in your websites. Some of these will have to do with the back-end of the website, and the others with the front-end. 
With these, you're always going to be on top of your game. 
Rise of Progressive Web Apps 
We all find mobile phone applications really interesting and want more and more of these. But, why not take things a step further and simplify it? 
That's where progressive web apps or the PWAs come in. With these, you're going to be able to use all the functions of an app. But you won't have to download it to your hard drive. Just visit the website and start using the app, it's as simple as that. 
This's what we're getting to see more and more of in 2019, and many businesses are coming up around it. If you also have to offer something of this sort, then PWAs are a 'must incorporate' thing for you. 
More of Push Notifications 
Push notifications and by no means, a new kind of innovation in web development has been around for some time. It's only that in 2019, we're aware of its effectiveness for achieving a certain goal with our website. 
As for the application part, this is mostly for deriving permissions for notifications in the browser itself. The promotion and marketing side is going to take over from there and do the magic. And this is something which you'll very likely have to use. 
Especially if you've got interesting information to share, coupled with the crucial marketing materials as per your business requirements. Such seamless integration will invariably prove best for your business enterprise  
Motion UI for Dynamic Designs 
Ask yourself what would hook your attention quicker? A normal website with perfect design, or something that is moving, in whichever way possible? This is what 2019 brings in the field of front-end web development. 
Design of the website needs not to be all 'bells and whistles' with this. A website that looks simple, precise and precision-core a futuristic is going to do just fine, with motion UI. 
For optimal positions in the SERPs, having a good user interface is a must. And if you can make it better, it's going to be even better for you. 
This is going to be the best way for you to make your website stand out of the commonplace. 
Browser Extensions 
To be anything but honest to you, websites, offering you functional features are going to go for browser extensions. 
What that's going to do is make it a lot easier for the user to access that application. As that's going to be right up front on the browser itself. 
This will push the competition even further, with app companies competing for a space in the browser extension list. We're going to see more and more of this in 2019, but there's going to be a caveat. 
If you push your users to take certain actions beyond a level, that might turn out to be counterproductive. 
Virtual & Augmented Reality 
Among the different technologies that have caught on quite a bit at present. Virtual reality and augmented reality are absolutely going to be on top. 
By itself, it's pretty good, but in 2019, we're going to see it in the realm of web front-end as well. What this is, is another cool way to stand ahead of the competition. 
If you're in the game of creating video content. Then you'll be able to incorporate all of that right on the website. 
Take for example augmented reality, which is going to make clothing tryouts that much easier. This is already in play, and right from the website itself. 
The fashion industry is going to get a big boost out of this and we'll see a lot of experimentation here. 
In Conclusion
As you might have seen that there are absolutely fantastic trends in web development. 
But, all that's going to matter is how you'll be using your website. As everybody has access to this. It's just a matter of time before most of them start doing the same thing. So, you're going to have to be creative at every step in the way to overcome the competition.
About Author