Future Of Digital Literacy With Coding: 5 Must-Learn Programming Languages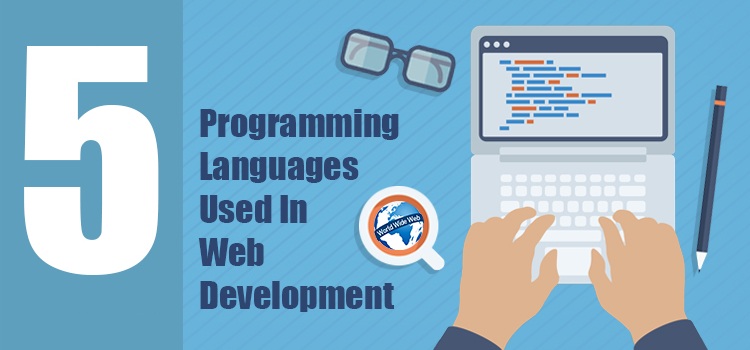 In today's society, technology is intertwined with every aspect of human life. Artifical intelligence created opportunities which were beyond imagination even a few years ago. Irrespective of what field you are in, digital literacy is a must.
Accordingly, the importance of coding came into the light with the integration of technology into everyday life. Be it creating computer software, an App or a Website, coding is necessary. Your Browser, Operating System, Social Media Platforms and everything that is on the web is built on coding.
Therefore, you can say, coding is the new literacy. Let's take a look at five programming language which can help you in the future.
JavaScript
JavaScript is dominating the field of programming language since 1995. Due to the increased importance of the web, it witnessed a drastic growth over the past few decades. This growth is not over yet. Thus, programmers with knowledge of JavaScript will never run out of opportunities.
Further, this client-side coding language is primarily used for front-end development. All the primary browser are compatible with JavaScript. Interactive web-applications such as React, Angular.js and many others depend on this programming language.
Almost 33 percent of developer jobs prefer JavaScript programmers. Hence, the need is not going to end any soon.
Python
Python is the first choice when it comes to web applications, server, and media tools. It is an interpreted high-level programming language. It comes with a design philosophy which attracted tech-giants like NASA and Google.
Therefore, you can imagine how scalable Python is. The most important feature of this programming language is its code. It is well-structured as well as readable. Besides, Python incorporates special libraries for machine learning as well as data analysis.
In case you are wondering about a career path with Python, it definitely won't disappoint you. This programming language is the pick of companies like Pinterest, Instagram, Reddit, Dropbox, etc.
Swift
Among the programming languages, Swift is quite new. It came into light since 2014 and captured a lot of attention. Apple developed it for iOS and macOS applications. With its efficiency, usability, and performance, Swift managed to make a name for itself.
In case you are willing to go for mobile development, Swift is a must. It is capable of opening gates to a high-paid career path for you. After all, developers can never ignore iOS applications.
C++
C++ is efficient, robust and has been in the race for a long time. It is a general-purpose programming language is used for designing games, web applications, etc. High-end firms like FaceBook, Adobe, Amazon, Microsoft, Oracle, Chrome, etc. rely on C++.
Furthermore, fast performance and reliability make this programming language popular. Although C++ is quite hard to learn, still you can have a plethora of opportunities once you master it.
In case you are willing to learn C++, it is better to seek help from a suitable mentor. It provides opportunities for low-level memory manipulation. Hence, proper knowledge of C++ can enhance your chances of being a high-profile programmer.
PHP
PHP is a server-side scripting language. If you are willing to master coding, then you can't forget about PHP. Perhaps, it is the most significant one in today's world.
Starting from general-purpose programming to web development, PHP code is always preferable. You can create a dynamic web-page content by using this programming language. PHP Web Development Services are gaining popularity day by day. So, if you are into programming, learning PHP will reward you well.
With every passing day, the importance of PHP is rising. Irrespective of the nature of your business, PHP web-development will open a new gate of opportunities for you. Therefore, build sites keeping user's perspective on mind and improve your business.
If you are looking for a service provider then you can rely on PHP Web Development Dubai. The company has emerged as one of the most preferred and reliable service providers over the years. You can enhance your business profile and improve clientele by developing a user-friendly website.
Additionally, the proficiency and expertise in web-development will live up to your expectations. Further, only developing a website is not enough to attract potential customers. It allows creativity and optimizes every information on your page.
About Author