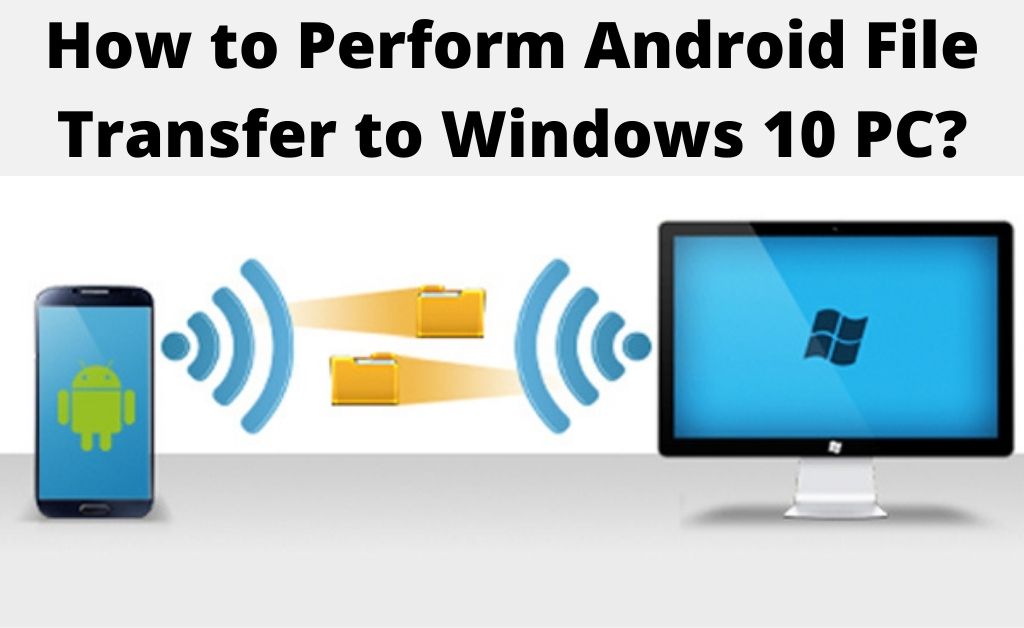 You might often need to transfer important files between your Android device and PC. This is usually quite a simple task, and even beginners can easily accomplish it. Also, you must note that there are multiple ways to proceed with it. If one does not work, you can simply try out the other. And that makes it easier to accomplish Android file transfer Windows 10. Here, we will look at all the possible methods you can use for this task.
Simple Ways to Proceed with Android File Transfer Windows 10
You need not necessarily stick to one method for file transfer between Android and Windows devices. Each of them has some pros and cons that you must consider. Based on that, you must apply the method that suits your situation the most. So, here are the simple methods for Android file transfer Windows 10: 
Through a USB Cable
This is probably the most popular method to transfer files between your PC and Android phone. After all, it is also the easiest way to do that. Not only that, but it also allows a faster file transfer rate than other methods. So, you must give this method a try. Connect your PC and Android device using a Windows cable. Then, find the file you want to share in the File Manager of your PC. 
Do you want to copy the file? Then, click on 'Copy' in its options and select the location you want to copy it to. Click on 'Cut' to move it and select a location to paste it. Is there an issue with the USB cable? Then, you must use a different cable or proceed with the next method. 
Using a Bluetooth Connection
You can use a Bluetooth connection for Android file transfer Windows 10 in the absence of cables. This is yet another easy option present in all the recent computers and mobile devices. Enable Bluetooth on your Android and PC to get started. Then, pair both the devices with each other if you have not already done so. Once they are paired, you can start transferring files between them in either direction. 
However, this method might not be suitable for larger files as it takes more time to transfer them. You might even have to wait over an hour depending on the file size. But, there are other options you can try for a wireless transfer in such cases. 
Using Wi-Fi Direct
Wi-Fi Direct works similarly to the Bluetooth functionality. You can find this feature on the latest Windows 10 as well as Android versions. It allows a seamless file transfer between devices without needing a Wi-Fi connection. 
All you need to do is enable Wi-Fi Direct on both devices. But, what if one or both of the devices lacks this feature? In that case, you can simply try out the other methods listed here. 
Wi-Fi Direct works significantly faster than Bluetooth. So, it offers you a viable alternative to the latter for Android file transfer Windows 10. However, you might find this method a bit complicated as many users do. 
Through Third-Party File Transferring Apps
You can find many suitable file-sharing apps that work on both Android and Windows devices. These apps work similarly to the Wi-Fi Direct method. So, you must consider using them if your devices lack the Wi-Fi Direct feature. Make sure to install an app that is available on both of your devices. Then, launch it on your PC and Android phone to configure the Android file transfer Windows 10. 
Most people would face no issues in using this method. It does not have any significant cons as long as your devices are compatible with it. But, there are several other ways to share your files if you are looking for one. 
Via Email
Do you have only small files to share with your PC? Then, using email would be a viable way to transfer the files. But, you would need an internet connection whenever you want to do this. Not only that, but you also have to ensure a fast and reliable connection. Otherwise, it might take quite some time to accomplish Android file transfer Windows 10. 
Usually, you can only send files up to 25 MB through email. So, this method might be suitable only for sharing images and documents and any small files. You can use your cloud storage or a card reader to share large files. 
Through a Card Reader
Do you want to share files from your Android device's SD card with your PC? Then, you can simply use a card reader for Android file transfer Windows 10. Take out the SD card from your phone and place it properly in the card reader. Then, connect the card reader to the USB port of your PC. Copy or move files from the memory card to your computer's drive using the File Manager. 
You can get a high-speed file transfer with this method. Also, it is a viable alternative to using a USB cable. But, you would have to get a card reader if you do not have one already. 
Through Cloud Storage
You can use cloud storage services, such as OneDrive for Android file trader Windows 10 as well. All you need to do is upload the file to the cloud storage from your Android device. Then, log in to the account with your PC and download the uploaded file. 
You can share any large files easily using this method. Also, your devices need not be near each other to proceed with this method. But, you must ensure a fast internet connection so that the upload and download do not take long. 
Wrapping Up
As we have seen, there are many ways to transfer your Android phone files to your PC. So, you need not worry about an unsuccessful transfer at all. You might find some of the aforementioned methods more viable than the others. Regardless, they would hopefully be sufficient for efficiently performing Android file transfer Windows 10. 
About Author