Install Snapchat for Windows 10 PC [Installation Guide]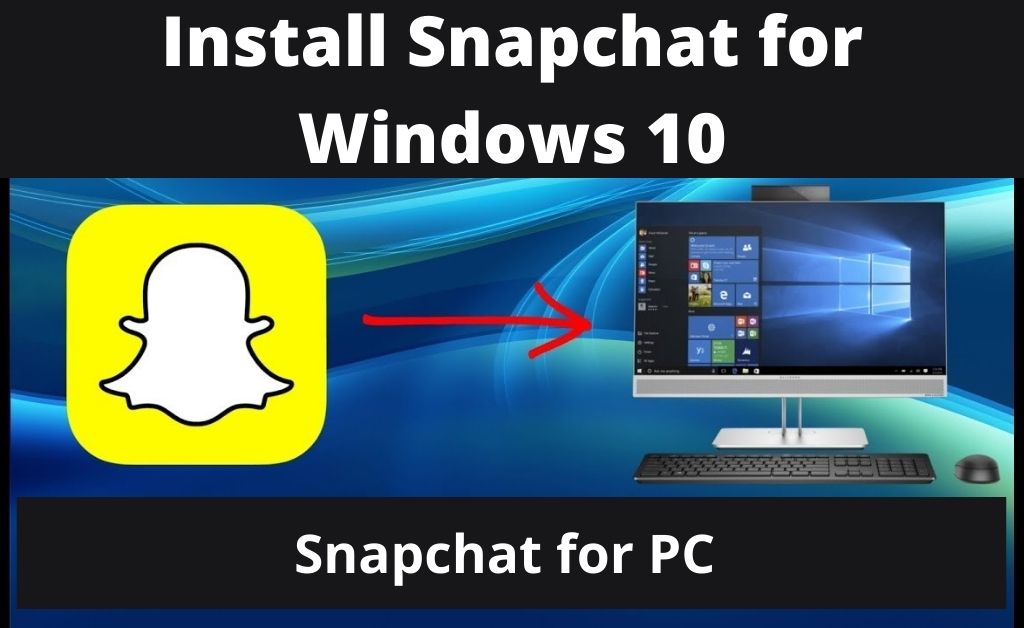 Snapchat is undoubtedly one of the most popular social media platforms out there right now. It allows you to share "snaps" of your everyday life with your followers. Until now, the Snapchat app has only been available for mobile devices. And, that is mainly because this platform works in a way that is more suitable for smartphones. You can get better quality snaps with mobile devices and share them faster. However, you can now get Snapchat for Windows 10 PC with the help of third-party apps. So, even though the developers have not released it for PC, you can emulate it on your computer. 
Do you want to get Snapchat for Windows 10 PC? Then, read on to know how to install and use it on Windows 10 systems. 
How to Install Snapchat For Windows 10?
As mentioned before, there is no official Snapchat version for PC yet. So, using a third-party emulator is the only way possible. Here is how you can get Snapchat on your PC:
Make Sure Your Device fulfils the System Requirements
Are you using the latest Windows 10 version? If yes, then you should not have any problems in running Snapchat. You can emulate this app on all PCs with Windows 7 or later system versions. 
But, there are also some other requirements to fulfil apart from that. Your PC must have RAM of 4GB or more to emulate Snapchat. Also, it should have an Intel or AMD processor and 5GB of free disk space. 
Does your device fulfil all of the aforementioned requirements? If yes, you must proceed with the next step for getting Snapchat for Windows 10. 
Install an Emulator on Your PC
You can choose from various emulators out there for emulating Snapchat on PC. Bluestacks is one of the most popular programs for this purpose. It can help you run pretty much all Android apps on your Windows system. 
Moreover, you can get this emulator for free on your PC. Apart from that, you can also use other emulators to get Snapchat for Windows 10. Regardless of the program you choose, the installation procedure is quite similar. 
Go to the official site of the emulator and download the Windows version of it. Then, open the file location on your device and start the installation process. Launch the emulator app after it is installed on your computer. 
Sign in to Your Google Play Account
You can find Snapchat by accessing your Play Store Account on your PC. Opt for Google Play in the emulator app and then enter your credentials. Then, type and enter the name of any Android app, in this case, Snapchat. 
If you are using Bluestack, you can find pretty much all Google Play apps on it. As of now, you can find Snapchat there among other Android apps.  
You can then proceed to download it on your device right away. Wait while your PC downloads the Snapchat for Windows 10 and open it after the process is complete. 
Launch Snapchat on Your PC
You will usually find a desktop icon for Snapchat after installing it on your Windows system. If you do not find that, you must create a shortcut for easier access to it. And, if the installation was unsuccessful, you must give it a try once again. 
Do you have an account on Snapchat? If yes, simply sign in to it after launching the app to view your profile. 
You will find Snapchat for Windows 10 working the same way as Android. So, you can enjoy all the features that it offers on mobile devices. However, you might face some issues because you have emulated the app. 
What Features does Snapchat Offer You on Your PC?
The developers have added many new features to Snapchat over time. Here are the most significant ones among them that you can enjoy on Windows 10:
Story
The Story feature allows you to share your snaps for 24 hours, after which they disappear. While you may not be able to click snaps on PC, you can upload stories with it. Moreover, Snapchat for Windows 10 might even make that task easier in many cases. And, this is one of the main reasons to get it on your PC. 
Filters
Do you like using filters on your snaps? Then, you can now use your PC to apply them. Moreover, you can access all the Snapchat filters on Windows that you get on Android. So, you can expect a great performance from Snapchat for Windows 10 in this aspect. 
Lenses
Apart from Filters, you also get Lenses to customise your visual content. You can make a wide range of changes to the appearance of your snaps using it. This feature includes face masks, AR filters and 3D world experiences, among other things. And, Snapchat for Windows 10 allows you to apply these using your PC instead of your phone. 
Chat
The Chat is yet another crucial feature of Snapchat for connecting with your friends and followers. Apart from text, you can send a wide range of emojis over Chat. Moreover, this feature also allows you to send voice chats. And, using your PC might significantly enhance your experience with the Chat feature. 
Video and Voice Calls
Do you have a webcam on your PC? If yes, Snapchat for Windows 10 also allows you to make video and voice calls. And, this usually increases your convenience in talking to your friends for long periods. So, many users might be able to experience this feature better on their PCs. 
What if You Cannot Use Snapchat on PC?
From what it seems, the app developers have recently started banning users who emulate Snapchat. However, there is no official rule against emulating this app. You should be able to use it unless you have added any third-party plugins. But, you can simply mirror Snapchat on your PC screen if you cannot install it.
About Author