Building a CRM: 4 Steps to Follow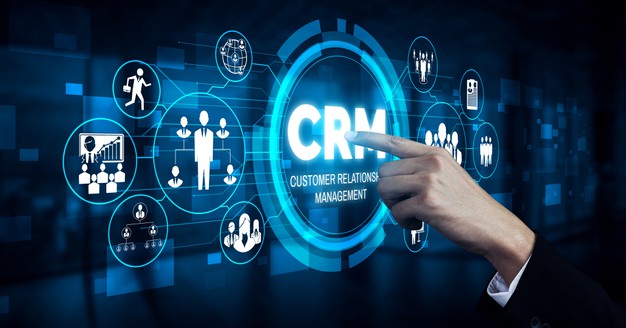 There is no doubt that a CRM system helps a company in different ways. A CRM allows you to manage your customers, track activities, and so on. Also, various companies have their own CRM requirements, and third-party CRM is not always the best solution. But building a CRM system can be a challenging task.
So if you are wondering how to build a custom CRM? Well, then I am here to help you out. In this article, I will be sharing a couple of tips that will help you build your own CRM.
Steps to Follow in Building a CRM software?
Get a clear concept
Before you build your own CRM, you need to have a clear concept of how your CRM system will work. You need to ask yourself who you are as a user, like are you an individual, a small company, or a large business?
And based on this question, you will need to determine the features that you need. Usually, most businesses would require a unified customer database for quick access to all the employees and customers.
Also, your CRM would need many communication channels, registration process, distribution of tasks, and more.
Along with that, you will also need analytical tools that will help you analyze customer inquiries, forecast interaction with the client, and more.
Also, you will need to decide on a platform for your CRM. For example, if your company uses Windows systems, you will need to build your CRM on Windows. You may also want to opt for web solutions or mobile app solutions.
Calculate the development budget
The next step is to calculate the development budget. The development budget ultimately depends on the number of functions your CRM will have.
Also, it will vary because of other factors like the number of roles or how many roles your CRM is going to have.
What will be the platform support for your CRM system? For example, if you are going to build a CRM for both Windows and Mac. Then it will increase the overall budget. However, if you wish to use CRM on multi-devices, a web-based product would be ideal.
You may also want to integrate your CRM software with other services that can increase your CRM's overall budget.
However, to get a better idea of the budget, I would recommend talking to software firms that can help you create a CRM from scratch.
Staff Training
Once your CRM system is ready to be used, you need to focus on staff training. Your employees may find it challenging to use CRM software if they don't have any idea about it.
However, training all employees can be a complicated task. Hence, once the CRM is product-ready, you can create video tutorials on using the CRM.
Or you can select a few people among your employees and teach them how the CRM software works, and then they can teach other employees the same.
Get Support
As you start using the CRM, you will encounter several glitches or bugs. So make sure to have an agreement for post-development services. So in case, if you encounter any issues after the release of the CRM solution, you know that you are covered.
However, a software development company might charge you extra for post-release support. So whoever company you are talking to, do have a discussion about it to have things clear from the very beginning.
Final Words
So that was a quick guide on how to create your own CRM software. There is no doubt that building a CRM solution can be a complicated task. But I hope the above guide has helped you get a clear idea of how to custom built CRM. Anyway, for any other questions, do comment below.
About Author