How to start your own video blog on social media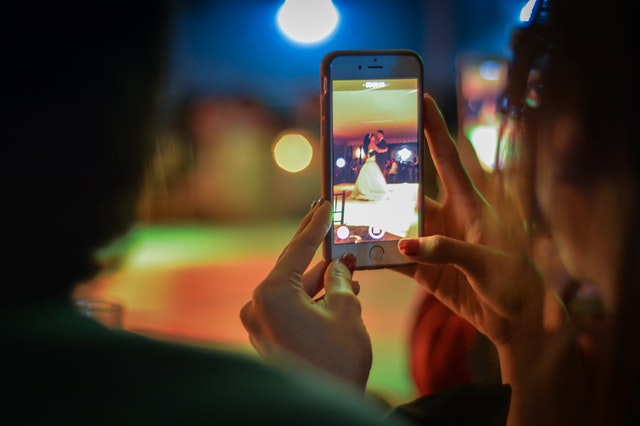 In the era where online reality is rapidly replacing the actual reality in every facet of life, having your face behind your virtual reality is paramount for people to feel closer to each other. Video blogging helps you build that connection with your audience perfectly with the help of social media platforms like YouTube, Instagram, Facebook, etc.
Everyone in today's world wants to do a video blog, and they want to make them big over the internet. But people often find some problems executing their plans for their video blogs, and they realize that starting it is much harder than it looks. But here is the fact that if you have the proper focus, preparation, and equipment, then there is no reason why you cannot become a successful video blogger.
If you visit YouTube, you would see a long list of influencers and streams who share their video content online. But the one thing that they all have in common is vast numbers of subscribers. If you are interested in video blogging, these people will surely leave you wondering how you can build a similar-sized video blog community over social media platforms.
Here is a guide to help you launch your very own video blog and also help you get started on your way to effervescent video blogging stardom.
Audio
Audios are a vital bridge between the video and your audience; even if you have a fantastic video, if your audio is not leveled or terrible, your audience will not watch your video till the end.
Many low-end and mid-level camcorders come with a MIC in port. But for the safety of your video blog, you should always have an external MIC plugged in on your hand while you shoot your video blog.
But if you are forced to use the MIC, which is inbuilt in a camera, then you should always be aware of the following two factors:
Environmental

Position of the subjects
In other words, you should be prepared to do some post-production magic to make your audio properly leveled and equalized with your video.
Lighting 
If you are going to devote money to your video blog, then this is the area where most of your budget should go. If all the video bloggers agree, there is one thing that is the importance of having proper lighting for shooting the video.
Proper lighting is more important than the type of camera you choose to use. It is like that because most modern cameras are pretty serviceable and have good enough resolution for social media platforms. But lighting is not like that.
As a video blogger, you should always take advantage of natural light and make sure that the light source is always behind your camera.
Editing 
When you edit your video, make sure that you do not make many cuts in between your video. As a video blogger, people would like to see the story natural, and when you edit and make more cuts than average, you ruin that nature of your video.
All you have to make sure when you edit your video is that the transition between your one scene to another is smooth and without any disturbances.
But when it comes to the audio, you have to make sure that the video's audio is in sync with your video, especially if you have added the audio to your video separately.
Always Know Who Is Listening and What You Are Talking About
Defining your video blog topic so that it suits your audience is very important. It will give you the tone, style, and even language that you will need to use for your content to connect with your audience before you start your video blog.
To do that, you have to learn about your audience and determine what language you should use in your video. You can set a target audience for your videos to understand and narrow down the area of research. For example, if you plan to start a video blog about your fitness, you have decided to share information about nutrition and how you keep yourself in shape. Therefore, to make a video blog content like that successful, you will have to understand why your audience would want to watch that video and then about the types of problems that your audience face daily.
When you do that, you immediately start making content that is relatable to your audience. And that will help you grow your video blog channel over the social media pages.
Build a Unique and Catchy Vlog Brand 
As a video blogger, you should be armed with the most epic concept; therefore, as the last thing to make your video blog prepared for the social media audience, you have to start building your video blog brand and your video blog channel.
Contrasting to the companies that produce and sell and the actual product, you would be selling you with your creativity.
Therefore, there are three primary keys things that you should keep in mind when you create your video blog brand name; they are as follows:
Your video blog channel's name needs to be unique, but it has to be relatable to your content industry.

Your video blog logo should be straightforward and easy to remember.

The internal branding of your video blogging videos will be used to present your content when you upload your video over the social media platform. Therefore, think of it as a credit or some other pertinent information to brand your videos as your own.
It would be best if you started building your brand on social media by interacting with other influences, building your audience, and getting the word out about your content page.
That is when it comes to making your video blog prepared for your social media platforms.
Ending Note 
Once you have gained popularity and have built your video blog audience, you can start thinking about different ways by which you can start monetizing your blog to earn a bit of money. Using a video maker is also helpful in this regard. 
You can turn your profile into a profit that includes selling products directly to your audience or by promoting affiliate products connected to your content, etc. You can build a career out of it as well.
About Author