Homestead Website Builder Review: Find out What you don't Know?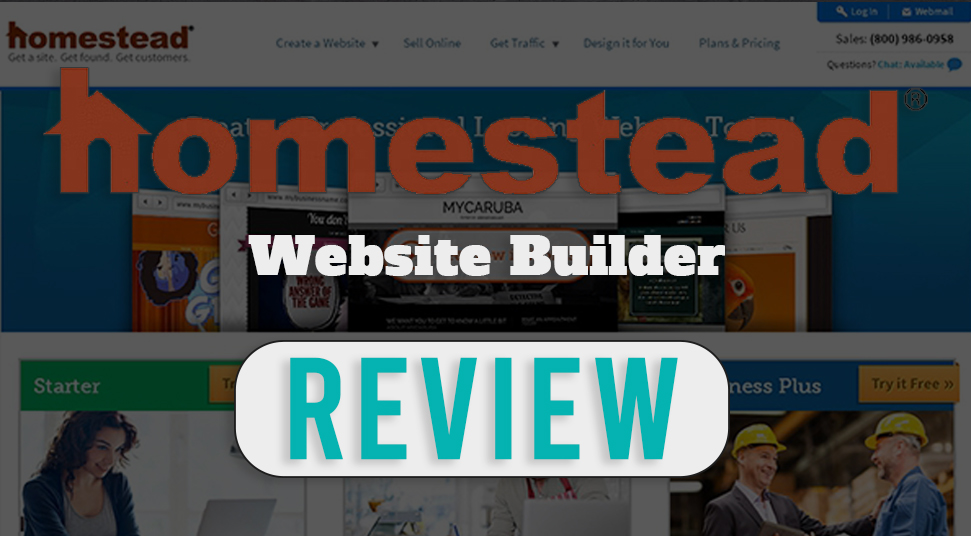 With the growing population, industries are increasing and businesses are spreading themselves all around the world. Small businesses to large scale industries, all can be promoted through personal websites.
Homestead is a website host which is used for building up a new website. It has been in its complete function since 1996 being one of the classic website builders in the world.
The website of Homestead affirms that it could attract over 12 million users proving itself as one of the greatest website builders on an international level.
However, in this article, we will give you a detailed review of Homestead Website Builder and keep you updated with its criteria as well.
Accessibility of Homestead Website
Homestead is very simple if you use it as a web-based editor. But one thing that you should keep in mind is that it offers the most basic of all the features. Also, the versions you get from local sources are a lot harder and less instinctual for use.
Other Prominent Peculiarities
Other features which are a significant part of Homestead Website Builder review are widgets, navigation depth, domain name, pricing and so on.
So, Let's jump into some features of Homestead Website Builder and see why is it considered important.
1. Widgets
Widgets are basically small tools, available with the website builder to add extra features and functionality to your website. 
You will get to see various widgets like the photo gallery and video tool. Apart from that, it also includes Facebook like and share buttons and an extensive gallery for images. This gallery is inclusive of free photos as well.
2. Insight of Navigation
Homestead only has the main navigation level and the templates are not available with sub-navigation equipment. Navigation is important on large websites. Hence, this is a problem for building up a huge business website. Apart from that, lack of navigation options makes it difficult for a website to grow.
3. Domain Name
Homestead has a facility to register a domain through itself and thus, you can re-direct or transmit your existing domain easily.
4. SEO
Search Engine Optimization (SEO) of Homestead is very much inclusive of expert consultation, reporting, and strategy. You will be able to edit all the meta tags, descriptions and the titles of the pages. The URL of the site is created which is relatable to the name of the menu item.
5. Web Listings
Homestead initially comes with a 30 day free trial period. The starter pack is from $7.99 per month with 25 MB storage and bandwidth data of 5 GB per month. Also, the business package starts from $22.99 with 5 GB storage and a bandwidth data of 100 GB per month.
Finally, comes the Business pack for creating large scale business websites starting from $62.99 with 10 GB of storage and bandwidth data of 500 GB per month.
This rates of cost are higher than many other newly released website builders like Squarespace, GoDaddy, Weebly, Site123 and more.
6. Password Protection
Using Homestead is very much beneficial if you are looking for proper security for your website. Also, Homestead provides protection to your web pages with passwords.
7. Backup and Restore
Homestead keeps all the contents, information and data safe by keeping a total record/backup of them. Therefore, the Backup feature of Homestead has been one of its brightest features.
8. Help and Support
You will definitely need help at least at some point in time while developing a website. Homestead has always been very much responsive to the queries of users.
Following that, they also offer their help and support through email and phone which, reportedly, have been much responsive till now.
The Final Thought
Homestead offers us a lot of features to design a website but it is not compatible with the advanced features that come up with new website builders like Wix, Weebly or Squarespace.
There are a negligible number of people around the world who use Homestead for creating and designing a website. However, its aftermath stands well among users.
Therefore, this is the end of my Homestead website builder review. I hope you got a precise knowledge of Homestead and now, you will be able to choose wisely.
Let us know your experience of using Homestead in the comments down below.
About Author