How to Make Your Business More Cost-Efficient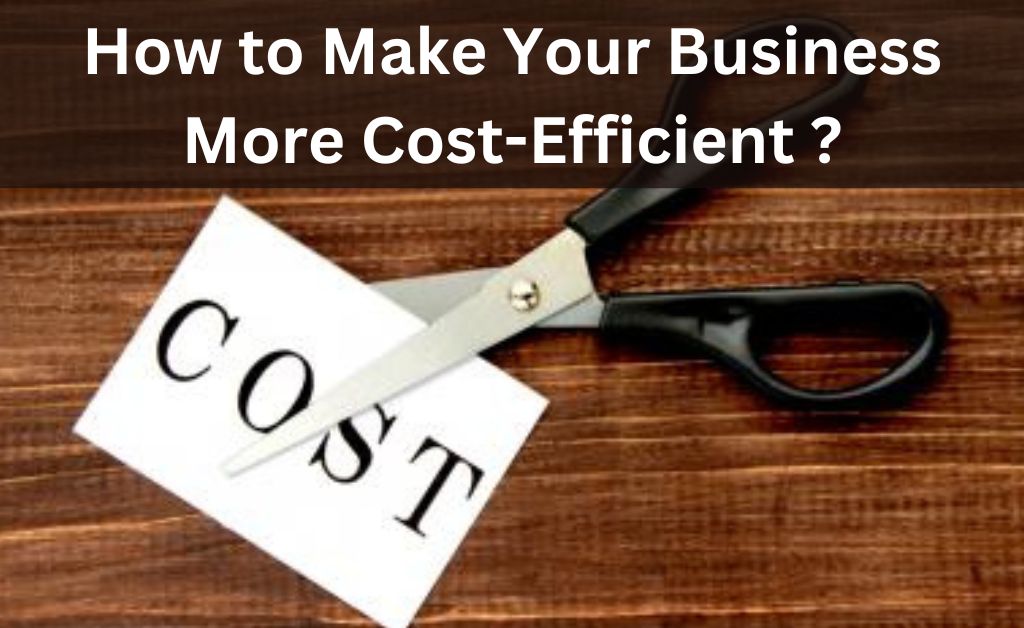 The more cost-efficient your business is, the easier it will be to succeed. Cutting your costs as much as possible means you can maximize your profits and invest more money into improving your business.
As simple as it sounds, saving money in your company is not always easy. There are lots of overhead costs associated with running a business, such as the costs of renting an office space and keeping it well-lit and well-heated.
Alongside the predictable overhead costs, there are several unexpected costs that can crop up, such as paying for repairs and replacements of broken equipment or covering the costs of staff sickness.
Top Ways to Make Your Business More Cost-Efficient
To help you save as much money as possible in your business, here are three effective ways to make your company more cost-efficient.
1. Automate Your Operations
Using ServiceNow technology, you can automate several processes in your daily business operations. Automation saves time and money by completing iterative tasks more quickly and accurately than humans.
Removing the need for manual work in certain areas of your business means your staff can focus on more complex tasks. This increases efficiency and productivity, both of which contribute to monetary savings in your business.
2. Go Remote
Monthly rent is often the highest contributor to overhead costs for businesses. Leasing an office can cost hundreds or even thousands of dollars a month, which cuts into your profits and makes it harder to grow your business.
If it's possible for your staff to complete their tasks at home, without needing to travel to an office, consider switching to a remote working arrangement. This will drastically cut your monthly expenses and make your business more cost-efficient without disrupting your daily operations.
When you switch to remote working, you will no longer need to pay rent or utility bills, so you can invest more money into paid advertising, better automation technology, or improved product quality.
To prevent remote working from negatively impacting your business's productivity and collaboration, use an online communication platform. Provide remote computer support to ensure your staff has continued support, even when working at home.
 3. Use Unpaid Advertising
As tempting as it is to invest a lot of money in paid advertising, this isn't always necessary to grow your business. Instead of using pay-per-click online ads or paying for billboard advertisements, focus on organic methods of promotion.
Free advertising ideas can be just as effective as paid options. You can use search engine optimization (SEO) on your website and social media channels to drive more traffic to your product pages, blog posts, and social media profiles.
For effective SEO, you'll need to use keywords and key phrases throughout your content. Consider which words your target audience will be searching for, and include them in your web pages and social media posts as much as you can while still sounding natural and authentic.
About Author