X Ways How Google Partnership with Shopify Could Benefit Your Business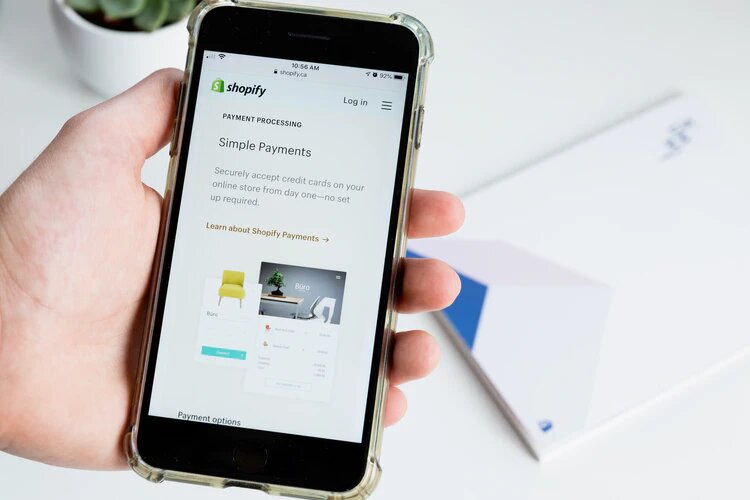 Shopify, slowly but surely, has grown to be a big platform for eCommerce websites. In fact, statistics say that it is the most popular shopping platform with a market share of about 20%. In a recent piece of news, Shopify has made a huge splash by partnering up with Google.
What does this mean for businesses?
Google, the most popular search engine, and Shopify, the most popular eCommerce platform, have now come together to stitch a more end-to-end shopping experience for the consumer. It essentially means that in order to shop for a product after searching for it on Google, you would be able to purchase it without leaving the page. Hire a Shopify expert to see if your eCommerce store is SEO optimized to be discovered this way.
Consumers today prefer online shopping from the comfort of their homes – Google and Shopify seem to have partnered upright when the world sits at the precipice of certain change. In a world where even services like insurance can be sold online, a mere product isn't a thing of complications at all.
Before You Can List Your Business
If your Shopify site isn't yet listed as a merchant on Google, you may be losing out on the handy flexibilities the partnership has in store for you. To be able to list our products on Google for shopping, your eCommerce store must first be registered as a Google Merchant. This step basically requires your business to fulfil certain eligibility criteria, after which you will be able to list your products on the Google search platform. Google requires that your business:
Promotes only those products that can be purchased directly from you.
Provides return and refund policy information to consumers.
Uses an official language of the relevant region to describe the products.
Follows the policies created for Google merchants
Displays product data that is truthful.
Makes sure that its website meets the requirements laid out by Google
Verifies its URL and claims it.
If you observe keenly, all these requirements ensure that the consumer gets the best possible shopping experience from your listings. The best way to handle these requirements is, to be honest with the business.
Business Benefits
A handshake between two major internet outfits definitely casts an impact over other businesses concerned. In the case of Google and Shopify, the partnership has brought about certain amazing benefits to eCommerce stores that were not possible earlier.
Free Business Listing
Much like any other listing on an eCommerce site, Google now supports its own listing of products on a separate tab on its search pages. Normally the merchants that want their products to be listed on Google pay for the service. With the Shopify partnership, your business gets to list its products on this tab for no charge, if it is registered with Shopify. This feature comes as a boon to the small businesses registered on Shopify that were earlier competing with the big names for rankings in SERPs.
Additionally, these listings would be driven more by the algorithmic rankings of Google rather than paid ads, so that is a big factor to keep in mind insofar as competition is concerned. This does allow for your products to rank higher organically; if you consider Shopify's expert database that handles SEO-related tasks for the stores.
The Shopping Graph
To the merchants registered with Shopify and listing their products on Google, a set containing analytical tools and information is made available. The business owners can see the analytics of their listings on Google – how their SEO is working, the traffic they are getting, the consumer behaviour and ethically acquired data, etc. Merchants are also able to collect relevant data from websites and other products.
Having access to analytical data on shopping could help the local merchants better cater to a specific audience that would not purchase from anywhere else if given a choice. These graphs can prove to be the deciding factor for small and local businesses that help them decide how to go about campaigning for their products.
The shopping graph basically tells a business how its products are performing on Google when pitched in the same field as competitor's products.
The Small Business Boon
What the Google-Shopify partnership has achieved best is enabling better visibility for the smaller eCommerce businesses worldwide. By enabling these merchants to leverage its platform to sell, Google has encouraged small businesses to foster ambition and register growth by reaching a wider audience through its global reach.
Small businesses that earlier found it hard to break through in environments such as Amazon, or against the big players, now have a fighting chance with Google. While the COVID-19 pandemic was an unfortunate event, it did shift the consumer shopping trend and brought it online. This shift in trends has powered the partnership between Google and Shopify, creating a digital space for the local vendors also to compete in winning some consumers.
Conclusion
Experts say that Google is in a skirmish to compete with Amazon for eCommerce, as it doesn't wish for the users to leave its platform after searching for a product they wish to purchase. Seeing how consumers want to shop online more and more, the timing of this partnership couldn't have been more opportune. The partnership seems to have birthed from a competitive and business-expansion intention; however, for many businesses, this is a chance to compete for consumers in a level field with the eCommerce giants.
About Author