5 Tech Tips for Managing Your Next Project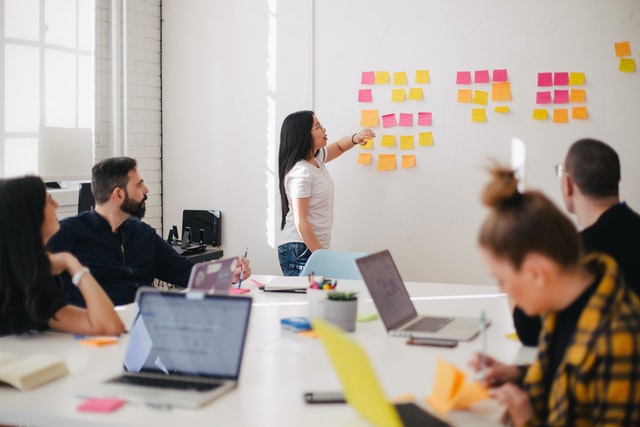 Managing a big project can be utterly anxiety-inducing – especially if you are not prepared. Mental preparation before the start of a big project is needed to set the right tone and start on the right path.
Projection management is typically viewed as complicated and unnecessary, and too many business owners discount the necessity of thoroughly managing the job. Instead of winging it and making it up as you go, you need to have a precise plan and backup plans before you start.
Technology can facilitate a smooth transition from the planning stage to completion, but you need to know how to use it advantageously. Below are five excellent tech tips to make managing your next project a breeze:
Shared Expectations
At the onset of your next project, use technology to share your expectations with your team. Be transparent about deadlines and budget, and use the software to serve as a constant source of guidance for your team.
That type of software can help to center your team's energy and focus on the main goals of the project, instead of having them side-lined by unnecessary stops. You and your team need to be aligned with your goals and drive to get the project finished on time.
Set Clear Goals
Clear goals allow your team to stay driven and focused throughout the project. As you most likely know, big projects can take years to complete, and it is easy to lose focus and enthusiasm after a while. Setting goals is a valuable principle of effective leadership.
By using the right program to keep track of your project's goals, you can keep your team focused and energetically chasing those goals to completion. There is power in goal setting, and all great project managers are well aware of that.
Instead of relying on the old-fashioned methods, like whiteboards, use an effective software program to take your goal setting to the next level.
Use the Right Programs
Modern-day software options are almost limitless in their functionality. When choosing the right programs for your project, keep your goals and budget in mind – there is no point in shelling out hundreds and thousands of dollars when there are far more affordable options just one click away.
Decide what your project requirements are, such as budget tracking and subcontractor management, and then have a solution tailored to your needs.
Be Open to Suggestions
Despite having decades of project management experience, every project manager worth their salt will know that they don't know everything. Don't stick to the status quo simply because it is the most comfortable option, be prepared to make changes if they benefit the project.
Use a tech tool that allows employees and project members to submit their ideas and suggestions; you never know what you might learn after all these years!
Clear Communication
That point cannot be stressed enough. Every business, no matter what industry it is in, needs to use technology to give its employees a concise and centralized database of information that can be communicated to everyone.
Give your team members a reliable communication channel – so they can stay on top of their goals and duties and know what the status of the project is. That is vital to ensuring that your project is nothing but successful.
About Author