6 Rolex Wristwatches That Are Worth Your Money!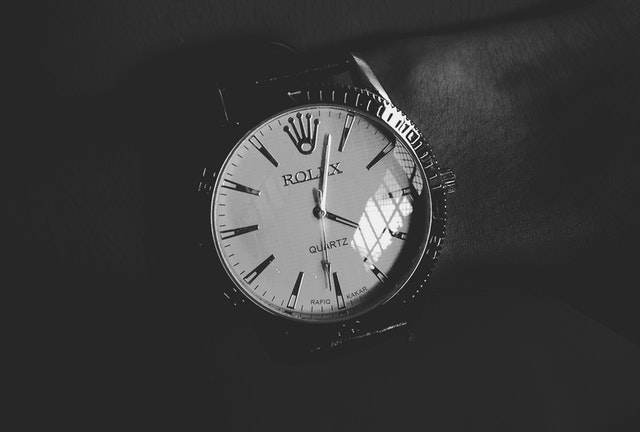 Are you new to the world of watches and wanted to collect vintage, high-quality wristwatches? Something that is timeless and elegant but still not sure where and what to buy? Why not go for Rolex? Do not worry! You are on the right page. We are here to help you if you are clueless about what to buy from various Rolex models.
Rolex is one of the top luxury brands when it comes to the industry of watchmaking. It is the first brand that wristwatch aficionados would think of when talking about the number one high-quality brand in wristwatches. Hans Wilsdorf and Alfred Davis founded Rolex, originally Wilsdorf and Davis, in 1905. Since they are in the industry for more than a century, they have created numerous models and designs. From the first-ever waterproof wristwatch Oyster to the classic piece Rolex Day-Date to the best selling Submariner. There are tons of Rolex watches that you can choose from. But, here are six Rolex wristwatches that are worth your every penny. 
Looking for something classic and iconic? Rolex Submariner is the answer to that. Did you know that the first-ever waterproof watch is from Rolex? Yep. You read it right. In 1926, Rolex launched the first-ever waterproof watch called Rolex Oyster. Rolex Submariner is one of the waterproof and dustproof designs among professional watches that can last to a maximum depth of 1,000 feet. When it comes to divers, Rolex Submariner is their best choice. It is one of the first wristwatches that was purposely built for diving. Here's another catch! Even if you are in a dark room, you can still see the time because Submariner's dials glow in the dark.
Submariner is considered one of the classic wristwatches and one of the most iconic watches ever made. According to watch aficionados, the Submariner is a must-have if you are a collector. They launched a redesign that is slightly larger than the original Rolex Submariner. Don't think twice! The number one most popular watch that Rolex has ever produced is the Submariner.
The Oyster Perpetual Cosmograph Daytona
If the Submariner is for drivers, Cosmograph Daytona is for professional racing drivers. It allows drivers to track their elapsed time and read their average speed. It's one of the most elegant timepieces Rolex has ever made. Curious about its name? Rolex got its name to Daytona, Florida, a mecca for racing that flourished for over 50 years. Did you know that Daytona is one of the most expensive wristwatches in the world? In 2017, Paul Newman's 1968 model was sold for $17.8m in an auction. 
This model comes in a variety of colors! You can get this in white gold, yellow gold, oystersteel, platinum, and even in everose gold. If you are looking for a blend of new and old styles, then this model is perfect for you. Cosmograph Daytona is the most advanced chronograph Rolex has ever made with caliber 4130 that enhances the movement's reliability.
The Oyster Perpetual Sky-Dweller
Tired of those steel bracelets? Go for The Sky-Dweller that has an oysterflex bracelet or a leather strap. The oysterflex bracelet is a combination of metal and elastomer that will give you a comfy and flexible vibe. You can get this elegant piece in two colors, in yellow gold and everose gold. 
If you love to travel, the Sky-Dweller is the best for you! It features a dual time zone, so you don't have to adjust your time every time you go to another country with a different time zone. Another catch? It also has an annual calendar. Don't forget that it also has a chromalight display, which is best for dark environments. Do you want more? Rolex also guarantees you that it is waterproof to a depth of 333 feet. The Sky-Dweller is called the ultimate luxury wristwatch for nothing. 
If you want to have something vintage and timeless for your collection, The Cellini is the answer. It is the most classic and elegant wristwatch Rolex has ever made. Rolex named this collection after the Italian renaissance artist, Benvenuto Cellini. This model is the perfect representation of the luxurious and refined art of watchmaking. 
The Cellini collection has three models namely, Cellini Moonphase, Cellini Time, and Cellini Date. It is available in 18-carat white gold and everose gold that truly shows the elegance and nobility of this model. Are you a selenophile? I'm sure you will certainly love the Cellini Moonphase. From its name, Cellini Moonphase features the different phases of the moon. The Cellini is one of the unnoticed models by aficionados and watch collectors but buying this timeless aesthetic product that you won't certainly regret buying.
The Oyster Perpetual Yacht-Master II
Thinking of purchasing a big wristwatch? Yacht-Master II is one of the biggest wristwatch models in Rolex. It is one of the unique, well-made products and an impressive piece by Rolex. Yacht-Master II is unlike any other watch. Because of its uniqueness, it is one of the incredibly most popular models. 
The Yacht-Master II is available in one size only, which is 44 mm with a yellow gold Oyster bracelet. Did you know that the Yacht-Master II is one of the higher-priced Rolex watches you can purchase? It's because of its large size and complicated movement. Its features deal with diving or sailing specifically for yacht racing, the reason behind the creation of the Yacht-Master II.
The Day-Date, of course, is included in the list. Who would have forgotten that the Day-Date is the first-ever wristwatch that indicates the day of the week in 26 different languages? It is called the ultimate status watch because of its reliable and precise models and features. The Day-Date is available in 18-carat gold or platinum. It is one of the most loved wristwatches of influential people like the former Presidents of the United States, leaders, and Hollywood stars.
The Day-Date also guarantees water resistance up to 100 meters. If you are looking for stunning and contemporary style, the Day-Date is the best of the best. So, go and get the Rolex Day-Date. You can't go wrong with this one. 
Final Thoughts
There are various and numerous models and collections Rolex has made that you might get overwhelmed. For many aficionados and watch collectors, Rolex is certainly on their lists since there are many reasons why you should buy a Rolex watch. Still undecided? Why not visit WatchShopping.com and view a wide selection of different luxury watches that Rolex can offer.
About Author