Role of IoT in Transforming the Fate of Web Development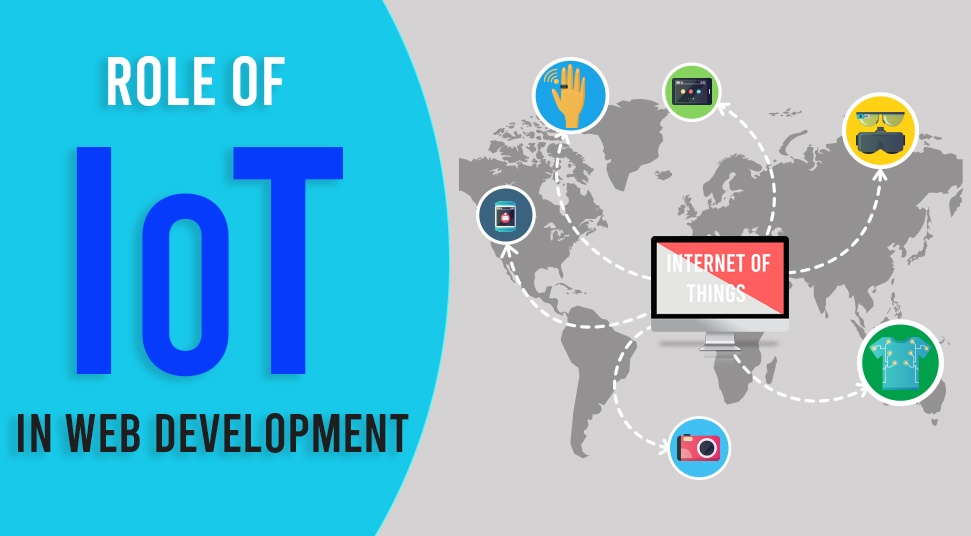 The Internet of Things or IoT is the worldwide network of interconnected objects which are addressed uniquely and is based on standard communication protocols.
The introduction of IoT has really helped to revolutionize the whole world of Web development. Various web development company of Canada has made a lot of contribution in developing IoT.
Following that, the IoT helps the users to connect through the internet to almost every device starting from automobiles, surveillance cameras and refrigerators to huge industrial machinery and embedded sensors.
The Function of IoT in Web Development
IoT has been playing a very important role in web development and will be responsible for changing the processes of web designing company in the future. Thus, let's dive into various roles of IoT in web development.
Renders Improvement to Web Designing Company
Every person has a smartphone nowadays, and almost everyone has come across the IoT. With an increase in technology, business organizations should start using IoT in the near future.
Using IoT along with various sensors and wireless technologies, they can reach a great height.
On the other hand, the customer should also start using IoT to avail the full service of these business organizations.
Apart from that, It will also help people monitor their health and control their household appliances effectively by its analytics and sensors.
IoT has been used to build new technologies and every developer must learn about it because it is the future. 
Outlines an Effective Development Team
For creating a good web developing team, the organization needs to get the right talents together. However, it is not an easy process to choose the right people for the team.
One of the easy ways to proceed is by exerting an approach from the web designer's point of view. However, there are numerous strategies to follow to get a good team of people, these are as follows:-
Before building a team, they need to have a good understanding of what kind of expertise is required for the development process. After that, the right talent should be selected from the talent pool. Their talent should be then practiced accordingly for their web development process.

The team can form a strategy based on the challenges to prepare themselves for any future challenges. The project managers need to know about the requirements of all the coding disciplines and the technical personnel required for the team.

All the team members need to continuously update their knowledge while working to keep up with the steep competition. The web development company should help the team members update their knowledge by doing a mentorship program or by giving training. This will motivate the team to a great extent.
IoT Devices that Display's the Web
Many developers are unaware of the existence of devices that can display the web in the future. Listed below are some of the IoT devices that can display the web.
Small Displays Gadgets
Raspberry Pis is a gadget which has a small screen that can display the web content. The content can be shown in the form of web-pages, local dashboard-style web displays, and web-based control pages.
Smart Watches
Smartwatches come in a diverse range of colors and screen resolution in a tiny display. While Android watches come with a web browser, Apple watches still lacks it. However, in the near future, the smartwatches may also support multiple web browser.
Voice Assistants
Voice assistant is a new trend in the computing world. Apple's Siri, Amazon Echo's Alexa, Apple's Siri, Microsoft's Cortana and Google's Now are some of the voice assistants available today.
Following that, voice assistants can also help you do small things at home like setting the alarm or operating other electronic appliances.
The web can also gain access to the bot. With the help of IoT, the users can read the information rather than displaying it on the screen. Front-End development does not need to adapt the IoT and other technologies.
However, if the web does not evolve, it will soon become a thing whose usage is limited to computers and mobile phones only. It is evident that IoT is a huge step into the future of web development.
Impact of IoT on Web Designing
The rise of IoT influences web designing to a great extent. However, while developing websites and web-based user interface, there are some considerations that need to be addressed:-
The business websites should focus on developing the sophisticated ability to respond to personalized web-enabled devices.

Also,  user activities can directly interact with IoT devices with the help of business sites.

A clean and flexible user interface is crucial. In addition, a good looking website is also important. With IoT, people demand an interactive user interface and an improved web design.
However, people might not interact with it in the same manner. Rather, they might have different expectations from the information which is displayed.
Therefore, an addition of unambiguous icons and less efficiently interact with all the interfaces.
Furthermore, a dashboard will also be needed, which will have all the apps that can help people to manage data from various devices.
Makes Life Easier
With the evolution of IoT, many opportunities have been created to help build a useful and innovative app. These apps will make our lives much easier and better with time.
Web Development Company Canada is achieving greater heights in developing IoT. However, due to the high cost, the organizations can find it difficult to implement it in fragile devices.
Many companies are working to improve their communication and remove their security flaws to provide a flawless experience.
Ending Note
I hope this article has helped you to get a good idea about IoT and its applications. IoT is the future and eventually, all of the gadgets will use it for giving a better experience.
About Author