CUSTOM LMS DEVELOPMENT: STEP-BY-STEP GUIDE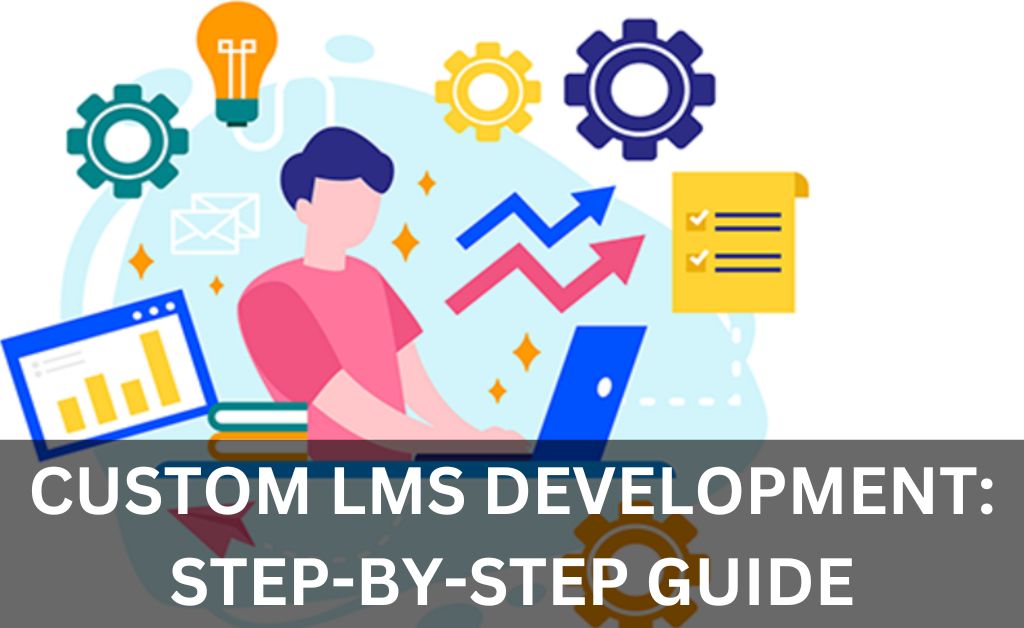 Innovations in learning stem from IT these days. Learning Management Systems are among the most powerful computerized tools any company can use. In this article, we review what those systems represent. The readers will learn about the definition of LMS, its types, and the key benefits. We also look at the importance of the custom solution. Custom LMS software development makes sense because it not only uses the innovation's advantages but also makes it personal.
The Definition of Learning Management Systems
Learning Management Systems have the following features:
1) Media integration: Many students prefer to learn through visual and audio material. LMS allows you to use this sentiment by giving platforms for video lectures. It's possible to embed videos and even upload them to a platform. Using such tools, a teacher can deliver presentation recordings and provide links to the materials from other professionals. One may also provide subtitles and even offer full scripts for videos. A combination of text, audio, and video suits many learning styles and disabilities. A person with hearing problems can, for example, read a script of your lesson;
2) Strong communication tools: Teachers and students need interaction for knowledge testing and learning. An LMS gives access to comment and forum systems. Writing a message for teachers or stirring up discussions is easy in this system. Since message systems save the relevant text and have notifications, forgetting to answer someone is difficult;
3) Comfortable structure: Teachers without a plan are a problem for many students. LMS encourages teachers to overcome these issues. How? They offer comfortable tools for structuring the lessons. You can split all materials into sections and subsections. This approach encourages the users to create high-quality courses because it's no longer difficult to structure the material. You don't have to hold several folders with the key information for this goal.
Types of LMS
LMS has two classifications: they are according to installation and development source. Firstly, some systems are office-based, and others are cloud-centric. The former method enhances security but limits users to some space. The latter makes learning possible anywhere, yet you must rely on web security systems. Secondly, an LMS can stem from an open or proprietary source. We are interested in the proprietary one because it enables custom development. By asking a firm to create a custom solution, it's possible to forge frameworks that fit your business's specific goals.
Benefits of Using an LMS
An LMS gives several vital benefits; they're especially strong for customs solutions. These systems help structure learning materials into strong and unified courses. Moreover, they deal with communication problems by creating reliable spaces and allowing work from several regions. Custom solutions also solve specific problems of some firms. For instance, creating unique testing solutions working in the writing or coding context is possible. Asking for custom software is crucial because it's more flexible than open-source and proprietary solutions.
Recap
To summarize, LMS frameworks can enhance a business by organizing learning and improving communication. Custom solutions are interesting since they solve the internal problems of particular firms. If you're interested in custom LMS development, we recommend addressing specialists at KeenEthics. One can find them via this link: https://keenethics.com/
About Author