5 Top WordPress Security Plugins You Must Need to Know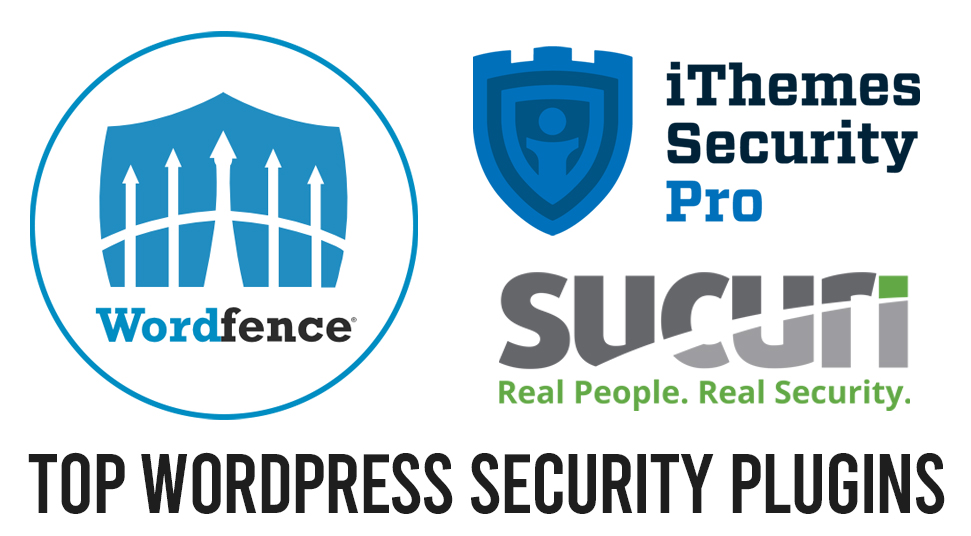 WordPress is known to be the most popular Content Management System in the world. WordPress is used as a content publishing podium for millions of users including Websites and popular bloggers. It is also used as a Website Management System and it became very popular after a while of its release.
Apart from supporting Blogs, it is home to different types of Web content such as traditional mailing lists and forums, online stores and galleries and it also offers Pervasive Display Sytems. To be precise more than 60 million websites have used this platform so far and WordPress has got tremendous positive reviews and feedback.
WordPress was released in 2003, May 27 and founded by Matt Mullenweg and Mike Little.
And being a globally recognized platform, they couldn't manage to stay away from hackers and cyberfrauds. Hackers want to hack Websites which are based on WordPress. It mostly rolls out updates to patch all vulnerabilities that are known but it is more vulnerable for third-party plugins and themes.
Let's know more about what Top WordPress Security Plugins offer.
Why use WordPress Security Plugins?
In the past few years, you definitely have witnessed mass hacking of WordPress websites. There were 2 major zero-day vulnerabilities that were exploited to hack thousands of Websites.
In total, 18.5 million of the website are infected with malware. On average, a single website is attacked 44 times a day including both WordPress based and non-WordPress websites.
Hackers can steal valuable data from your website which belongs to your users and customers 

The second issues are hackers can lock you out of your website and stop you from accessing it.

A website that is already compromised can be used to deliver malicious codes to users and websites.

You can also end up losing your data or they can seize your data

Your website can be ruined by the hackers and if that is the case, it will definitely hurt your SEO ranking and your brand image.
We all know this can't go on for years, right? This is the reason we have come up with Top WordPress Security Plugins to keep your website secure and updated. If you want to avoid being hacked you should adapt the best security practices. Just pace up with us and know how to keep your site protected with the help of Top Security Plugins.
What are 5 Top WordPress Security Plugins?
Our first priority is to secure your websites from hackers. Installing first class Security plugins will make it hard for hackers to penetrate the websites while also preventing brute force attacks.
But before you start reading the step by step guide, you must make sure that you use only 1 plugin or mostly 2, because more than 1 plugin can create chaos and can welcome bugs as well.
Lets's take a look at the most efficient and top WordPress Security Plugins and how would it prevent your site from cyberfrauds.
1. Wordfence
It is one of the most trusted WordPress Security Plugins which comes with huge popularity. It helps prevent you from continuously checking for malware and infectious codes. Wordfence starts with scrutinizing all the files of your core, theme s and plugins. Not only that people say, and Wordfence claims that it can make your website secure and 50 times faster.
It is a free plugin, only a few advanced features would need you to avail the premium version. Wordfence absolutely stops brute force attacks and you will have the privilege to apply multi-factor authentication through SMS. This plugin examines your comments and posts for malevolent codes and it will also help you to check the traffic on your website and will notify you if there is any security threat.
2. Sucuri
You can say that Sucuri is the leader when it comes to WordPress Security and one of the best in the market. The basic plan offers free security to prevent common threats but the paid version is much more efficient and creates a hard layer of firewall protection for your website. It blocks brute force attacks from taking control of  WordPress and the firewall it uses filters the bad traffic.
Apart from these, it also offers static content from their CDN servers and when you integrate with DNS level firewall it helps to push your overall performance of the website and especially boosts your speed. And the most important aspect of Sucuri is it will eliminate all malware if your site gets affected without charging you.
3. iThemes Security
iThemes security says it has got more than 30 methods to secure and protect your website from hacks. It is also a widely used security plugin which fixes the usual security holes in your website. It has a very organized interface and offers a range of useful options.
iThemes offers security strengthening, integrity checks, 404 error discovery, strong password implementation, import/export settings and there are many more to add, apart from these it also allows two-factor authentication. It scans your entire website, searches for vulnerabilities and prevents IP address which tries to brute force and instantly blocks them.
4. All in One WP Security and Firewall
It is a very efficient plugin that offers security auditing, deep analyzing and firewall protection.
All in one WordPress security usually prevents brute force attack and also notifies you if someone fails to login due to automatic lockout. Moreover, it tracks all the activities and keeps track of their IP addresses and login time & date.
All in One WP plugin allows 5g blacklist to prevent your website from imminent attack and also prevents XSS, CSRF, SQL injection, and other security threats. It usually protects your blogs from comment spam and will recommend the best security practices for your WordPress websites.
5. Anti-Malware Security
It is a very useful anti-malware and security plugin available in the market. Anti-malware comes with malware scanners to easily scan all files on your site fro malicious codes, backdoors, and other possible attacks.
You can make a free account to know the latest definitions. It will also block brute force which is one of the premium features, but it is free here.
To Summarize
The article on The 5 Top WordPress Security Plugins ends here, I really hope you are aware of the security plugins and how it helps prevent your WordPress website from several attacks.
You can use any of these WordPress security plugins to make WordPress fully secure.
Start by integrating one of the best plugins and see if it satisfies you with its security measures.
About Author