Influence of AI on Web Design and Development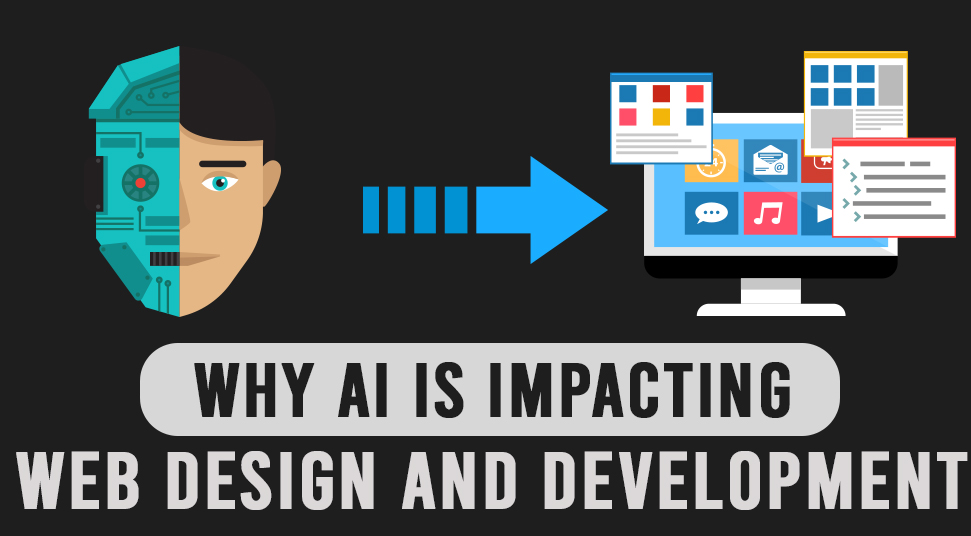 Applications of Machine learning and artificial intelligence can assist website design and development who are facing difficulties regarding the protection of user's data. It includes coding, quality analysis, experiences, and many more.
There are companies that utilize this innovative technology by applying AI-based solutions for several security problems and integrating tests. 
If you are totally new in the field of AI-based solutions, then it might be a bit surprising for you. AI-based solutions can remarkably advance site performance. Also, you will get the opportunity to examine your website's responsiveness for OS and various other devices.
Discharge of AI in Web Design and Development
As I have mentioned earlier, there are reputed enterprises which are engaging in AI algorithms. Since a long time, they are working on it for website designing. The AI assistant is solely capable of assisting users related to content, branding, layout, and design on making a decision. 
Other than this, AI will also act as a skilled designer by providing real-time suggestions. These parts are necessary for designing websites.
In a nutshell, the use of AI in the sector of web designing and development will enable users to automate a large number of primary activities. 
This, in turn, will help developers to discover the correct solution. Moreover, AI will enable you to create codes with the help of AI. 
Thus, Artificial Intelligence will save valuable time and effort of designers and developers so that they can focus on other core areas.
AI Improves the User Experience
You probably have heard that chatbots, powered by AI are proficient of handling a greater level of user engagement and experience.
This is achievable by resembling a real conversation and preparing actions and replies to the queries in an accurate way.
Chatbots will also enhance the user experience by assisting them with additional knowledge about their products and services.
Another interesting feature, you must know is that the AI algorithms can ease your tasks that are treated as monotonous and normal.
This would faster the speed as well as improve the efficiency and precision without causing any alteration to the data.
Usage of AI in Website Developments
As per a recent study in website design and development, more and more companies will enforce AI-based solutions into the web development field. 
According to experts, the commencement of AI into the platform of website development will improve the websites' performance. This includes the business of e-commerce website proprietors and will help them to get the information accordingly.
This, in turn, will help the businesses to offer the right items that match the necessities of their powerful clients. 
In fact, many types of research claim that by 2020, the market is about to increase by 30% revenue. And it's only possible if AI-based solutions are implemented accurately.
Few reasons to get a clear picture of the usage of artificial intelligence in website development are listed below.
1. Faster Search
Majority of internet users choose to achieve information faster and in a simple manner. This is why voice search is getting immense popularity among the web users. 
Today, Cortana and Siri are the most popular voice search solutions. They are in a position of sending information to customers swiftly and accurately without any commotion.
2. Improved Interactions
The chatbots made conversations seem incredibly natural. As per the experts, these chatbots will very soon adopt the ability to understand human emotions. 
Because of this advanced feature, a number of online customers will easily interact with these chatbots. 
This, in turn, will remove the communication barriers making online shopping a satisfying experience.
3. Ensured Personalized Store Experience in Customers
Online buyers who purchase directly from their home will now avail the benefit of a new web experience. 
The online shopping experience of internet users will slowly become more private for the existence of AI-based solutions.
At present, the motive is to sail through the e-commerce website as well as to provide an exact shopping atmosphere for the buyer.
Ending Note:
You will learn more advanced features regarding the role of AI-based solutions in the upcoming days. Thus, I can conclude by saying that AI will prove to be a boon in the Web-designing field not only for the developers but for the customers as well.
About Author