How to Prepare Yourself to Achieve Success as a Writer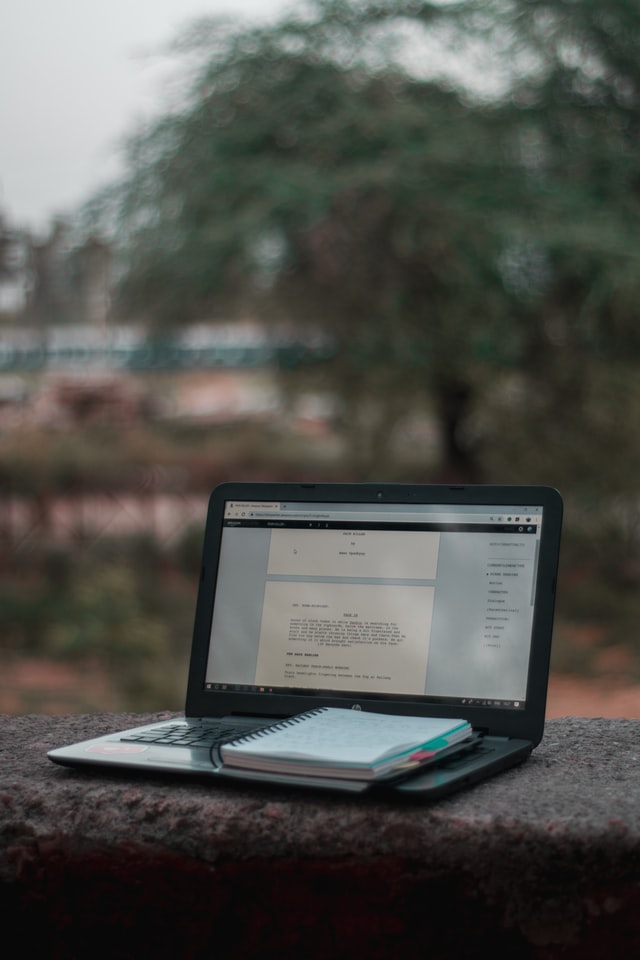 Writing is a form of art. It takes time to develop the skills to write content that is marketable and worthy of being accepted by the masses. There are no surefire shortcuts that you can follow and go on to become the next J.R.R.Tolkien or George R.R. Martin overnight. With the quality they possess, they even took their time to establish themselves as legends of their genre.
Becoming a successful writer is not as straightforward as many think it is. The purpose of this article is to provide you with a comprehensive guideline that would set you on the path towards success. The rest is up to your passion, ambition, and effort.
Contact a Book Publishing Service
Do not be surprised to see the last potential phase at the very first instance. Being in contact with a publisher can prove to be a brilliant decision later on when you are in the process of writing the book. Different publishers have their own sets of rules and guidelines that may come as a surprise after finishing the writing part. Being aware of these criteria beforehand can keep you on track towards your goal.
Book publishing is nothing complex. All you need is a reliable book publishing service or a publisher who believes in your writing. After that, you would need to start fulfilling all the criteria one by one. Upon contacting the right kind of publisher, you would soon realize that there are plenty of options that you can eventually go for in book cover design, illustrations, interior formatting, and more.
Take suggestions from editors of the publishing company and come to informed and calculated conclusions. They are there to help. You just need to take the opportunity.
Write Every Day
While this may seem very obvious, it certainly isn't any less essential. Many individuals begin writing with a splendid plot in mind. However, the creativity and the plan never come to fruition as they gradually start to divert away from the practice. This is not uncommon as continuous writing requires dedication.
As for writing a full-fledged book, you need to have more than that; you need passion, desire, and a comprehensive plan. We suggest you develop the habit of writing every single day, even though you may be going through bad writer's block. Only then would you be able to unlock your creativity to the fullest. After all, practice makes perfect!
Set deadlines for yourself. Think of it as a full-time job. Even if you have an existing job, try to carve out 15 to 20 minutes per day at the very least. The more consistent you are at daily writing sessions, the faster you will become comfortable writing quality content with minimum effort.
Read Quality Content
Reading quality content benefits you on so many levels that it is astonishing. Likely, you would not have serious writing projects all the time. Even if you do, allocating a substantial part of the day for solely reading purposes will go a long way in making you a successful writer in the long run.
Try reading a variety of genres. Go through the famous works of some of the greatest writers in history. The more you read, the more you learn about how to approach your project. Try to figure out why a best-selling author went on to achieve that level of success in the first place. Unless you learn to love the work of others, your work will never reach the stage where others admire it.
Enter a Physical or Online Writing Group
Be it a weekly physical meeting or a digital platform – being part of a writing group can be highly educational and can teach you things that plain reading can not. Furthermore, you would be able to exchange feedback with other writers of – more or less – the same caliber. This is key as no level of demeaning feedback persists in such situations.
Suppose you are attempting to write your very first novel. Instead of going through online tutorials or reading multiple novels to get an idea of the structure, you can simply take the help of your peers who already know a thing or two about this matter. This is invaluable as such hands-on support is hard to find. Being part of a writing group will make you stay grounded, keep you in touch with realistic expectations, and turn you into a better writer over time.
Find Yourself a Mentor
This is different from being in a writing group and interacting with writing peers. A mentor should effectively be able to advise you based on sheer experience and speak from events the person has been a part of. Try finding a published author who would be willing to help you out regarding your writing endeavors.
Make a list of professional authors and start reaching out to them. Chances are, you would get a few positive responses which you would need to take advantage of. Stay humble and respect the levels they have already reached.
A mentor can aid you with almost anything related to book writing, ranging from structuring the content to the business side of it. He or she can teach you the differences between self-publishing and using a publishing house. In short, learning how to become an author from an established author is the best way to go.
Final Thoughts
Being able to compose and publish a book is not only a remarkable achievement but is also a highly rewarding experience. We suggest you start writing from the moment you finish this article.
It does not have to be a splendid piece of writing. All you need to do is initiate your practice, and soon you will find it difficult to move away from it even if you want to. After finishing your project, you will get plenty of time to plan for your very own book publishing event.
About Author