10 things you should do before your event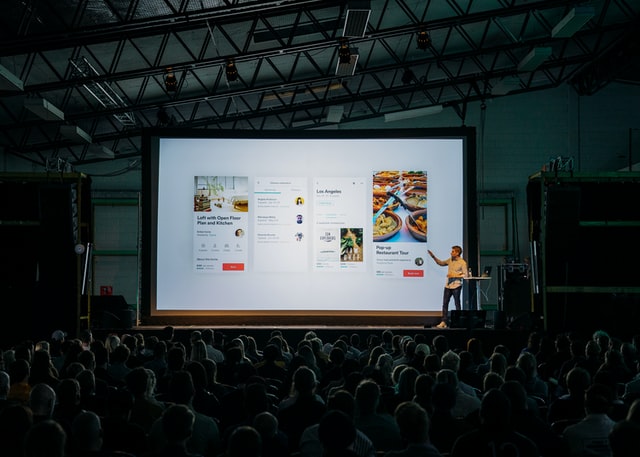 Is the day finally here? You've been planning for weeks, if not months now. The invitations have been sent, the RSVPs are in, and everything is set. However, there's still a lot to do before everyone shows up. Here are ten things you should do before the big day.
1. Send Out Reminder Emails
Just because you sent out invitations doesn't mean everyone will show up. To encourage your guests to come, send them a reminder email asking them to RSVP and reminding them of the time and date. You can also include information about parking and directions if necessary. This is also a good opportunity to remind your attendees that children are invited.
2. Check the Weather
There's nothing worse than showing up to a party only to find yourself soaked and freezing. The weather can change quickly, especially if you're having your event outdoors. To ensure that everyone is comfortable and has a good time, check the weather reports and plan accordingly. If it looks like rain, move your event indoors or purchase rain ponchos for your guests. If the day is supposed to be exceptionally cold, you might want to add a layer or two to your menu and make sure there's plenty of room in the budget for heating fees if necessary.
3. Double-Check Your Guest List
You've invited everyone on your list and confirmed their attendance, but it's still a good idea to double-check. Count up the number of invitations you have sent, the RSVPs you've received, and note any last-minute dropouts. This way, if anyone cancels or doesn't show up, you already know how many guests will be attending and can plan accordingly.
4. Buy/Make Gifts
Depending on the nature of your event, you may or may not want to purchase gifts. However, if you're hosting an anniversary party or other celebration that calls for presents, now is the time to buy them. Depending on how many guests are attending and what your budget is like, you can either buy one gift for everyone or multiple gifts for a few people. If you're making gifts, do so in the weeks leading up to the event and wrap them when they're finished.
5. Clean Up
It doesn't matter how beautiful your venue is or how fabulous your food will be, if your house or yard looks like a disaster area no one will have a good time. Clean up your house or get rid of any clutter in your yard so that everything looks great. If you have pets, make sure they are locked away or confined to a certain area so guests aren't disturbed by them. Also, if necessary, buy enough ice to keep drinks cold, and don't forget extra trash bags for all the leftovers.
6. Review Logistics
Take a trip to your venue and make sure everything is ready for the big day. Double-check the lighting, seating, and anything else you might need. If you're planning on serving drinks, count up the number of glasses, bottles, and ice buckets that will be necessary. Make sure there's enough space for everyone to dance or move around, and don't forget to check for any potential hazards.
7. Finalize The Media List
Journalists, bloggers, and other media sources should always be invited to your event. However, depending on what you're celebrating it may or may not be appropriate to add these individuals to the guest list. If you do plan on inviting them, add their names and contact information to a master list that you can use when the time comes.
8. Counter check Details With All Vendors
You've confirmed your caterer, photographer, and other service providers. Double-check that their contracts are all in order and that you're on the same page regarding payment. Be sure to go over any special requests or details with them as well, such as how many servers they'll be sending and whether or not they need access to a refrigerator.
Also, if you're taking photos at your event, take time to pose for a few test shots ahead of time so you'll have plenty of beautiful portraits to choose from afterward.
9. Schedule Clean Up Times
Depending on what your caterers are doing, there should be some kind of cleaning up to do after the party is over. Decide with them what time this task should take place, and make sure you set aside enough time for everyone to do it. Also, if possible, ask the caterers to remove their equipment after they clean up so that your home or venue won't be cluttered afterward.
10. Check the event ticketing software
The event ticketing software should be tested ahead of time to ensure that it works properly. Test the RSVP function, guest list management, and any other features you intend on using during your event. If there are any bugs or problems with the software, now is the best time to let the event ticketing company know what needs to be fixed.
Reasons to use reliable event ticketing software:
– Easy RSVP management: You can easily manage your guest list and keep track of who is coming and who has declined their invite. You will also be able to see how many people are attending your event and can use this information for future reference.
– Customizable Invitations: What's the point of having an event if you don't want people to know about it? Event ticketing software provides you with tools that allow you to customize your invitations and choose the exact details you want to share.
– Comprehensive event reports: The best part of using reliable event ticketing software is the ability to generate an abundance of reports. These reports make planning for future events much easier, which means you can focus on more important things.
– Book management: Event ticketing software does more than just help you with RSVPs and managing your guest list, it also allows you to book your event as well. You can create a request for a proposal from any number of vendors and then review these proposals before making a final decision.
Conclusion
Planning an event can be a lot of work, so why not try using reliable event ticketing software to make the process easier? Event ticketing software makes managing your guest list, RSVPs, and other important details much easier. You'll also have access to reports that allow you to see what worked at past events and learn from them for use in the future.
About Author